Objective: To investigate the effect and role of TREM2 in microglial proliferation, α-syn-associated pathology and dopaminergic degeneration in Parkinson's disease (PD).
Background: PD is characterised by the loss of dopaminergic neurones, abnormal accumulation of alpha-synuclein (α-syn), and microgliosis. Microglia proliferation and activation are key events following α-syn pathology, but the regulatory molecules of microglia are still not well understood. In the brain, the triggering receptor expressed on myeloid cells 2 (TREM2) regulates multiple functions of microglia.
Method: In this study, PD models were established by stereotaxically injected with α-syn pre-formed fibrils (PFF), TREM2 concentrations in PD models were detected by ELISA, Western Blot, and immunofluorescence. siRNA and lentivirus were applied to generate TREM2 knockdown and overexpression models. Additionally, the TREM2 knockout mouse model was employed. Co-immunoprecipitation and mass spectrometry were used to explore whether TREM2 binds to α-syn.
Results: Surprisingly, TREM2 expression increased in PD (Fig.1), and although there was no significant change in dopaminergic neurons, in vivo imaging revealed that microglial proliferation and chemotaxis and α-syn accumulation in PFF-treated TREM2-overexpression mice were more than PFF-treated control mice (Fig.2 and Fig.3). In addition, knockdown of TREM2 resulted in decreased microglial proliferation and chemotaxis (Fig.4). Immunoblot results demonstrated that TREM2-dependent microglial proliferation with the interference of α-syn may via the PI3K-AKT pathway. Furthermore, we found that despite no binding between TREM2 and α-syn (Fig.5), knockdown of TREM2 reduced the burden of α-syn in BV2 cells through enhanced autophagy via the PI3K-Akt-mTOR pathway (Fig.6 and Fig.7).
Conclusion: Our findings suggest that under PFF stimulation, activated microglia TREM2 signalling may be advantageous in the early stage of PD to maintain microglial responsiveness proliferation and chemotaxis. However, persistent microglial proliferation may also be harmful, and it can knock down TREM2 in the later stage and degrade α-syn by enhancing autophagy, which is beneficial to improve α-syn pathology. Together, the findings highlight the possible beneficial effects of dynamic TREM2 and provide an important insight into the role of TREM2 in PD pathogenesis.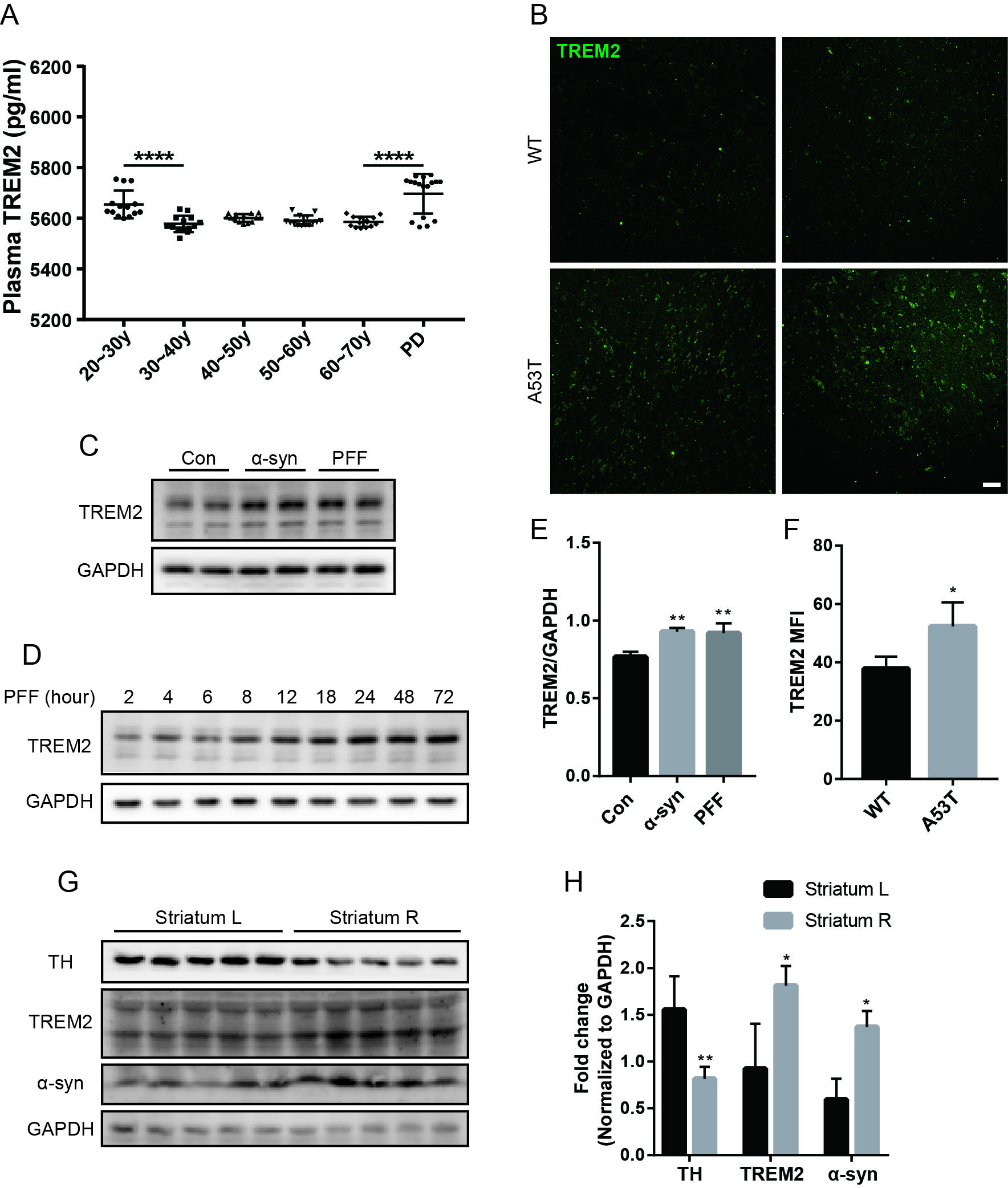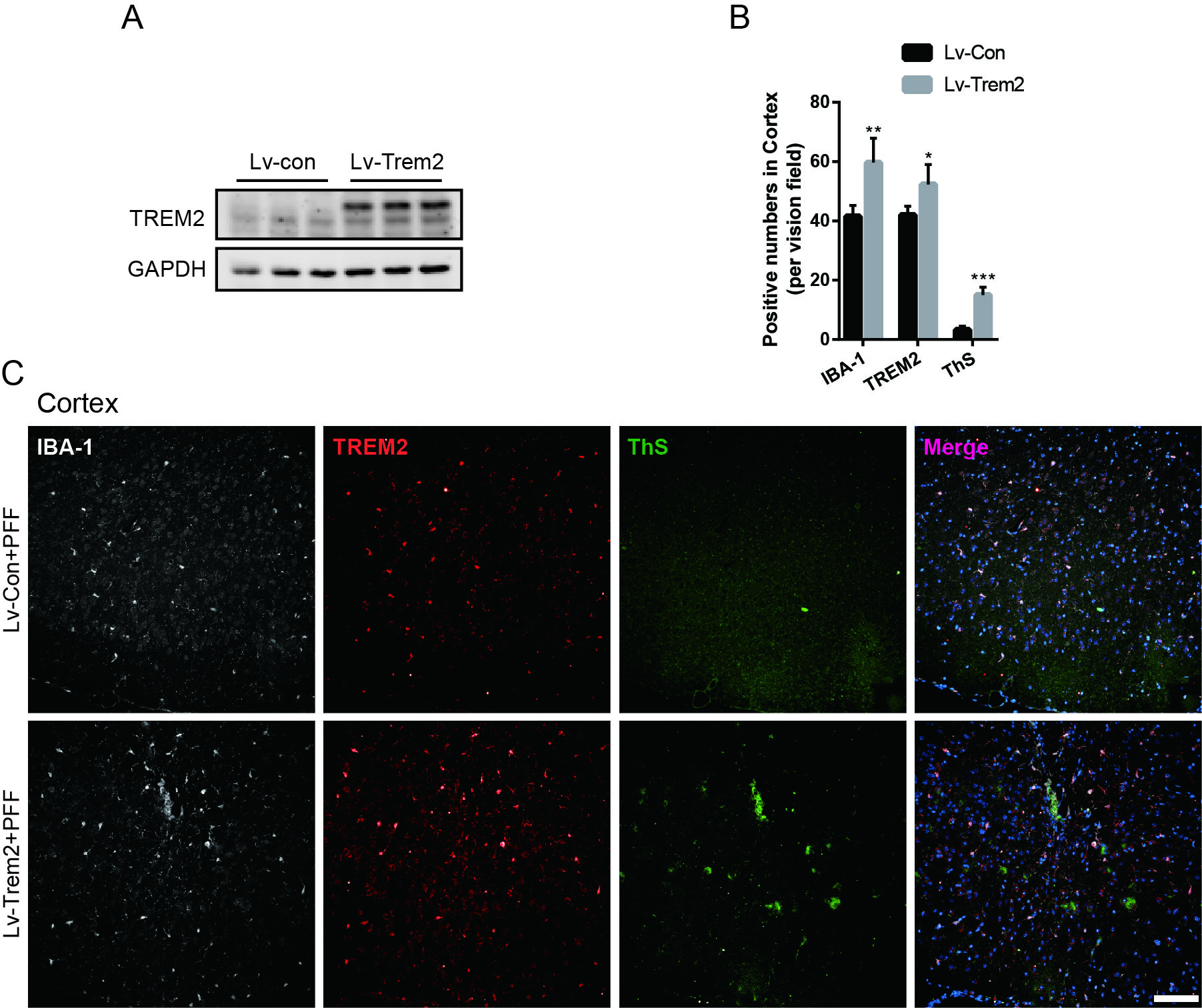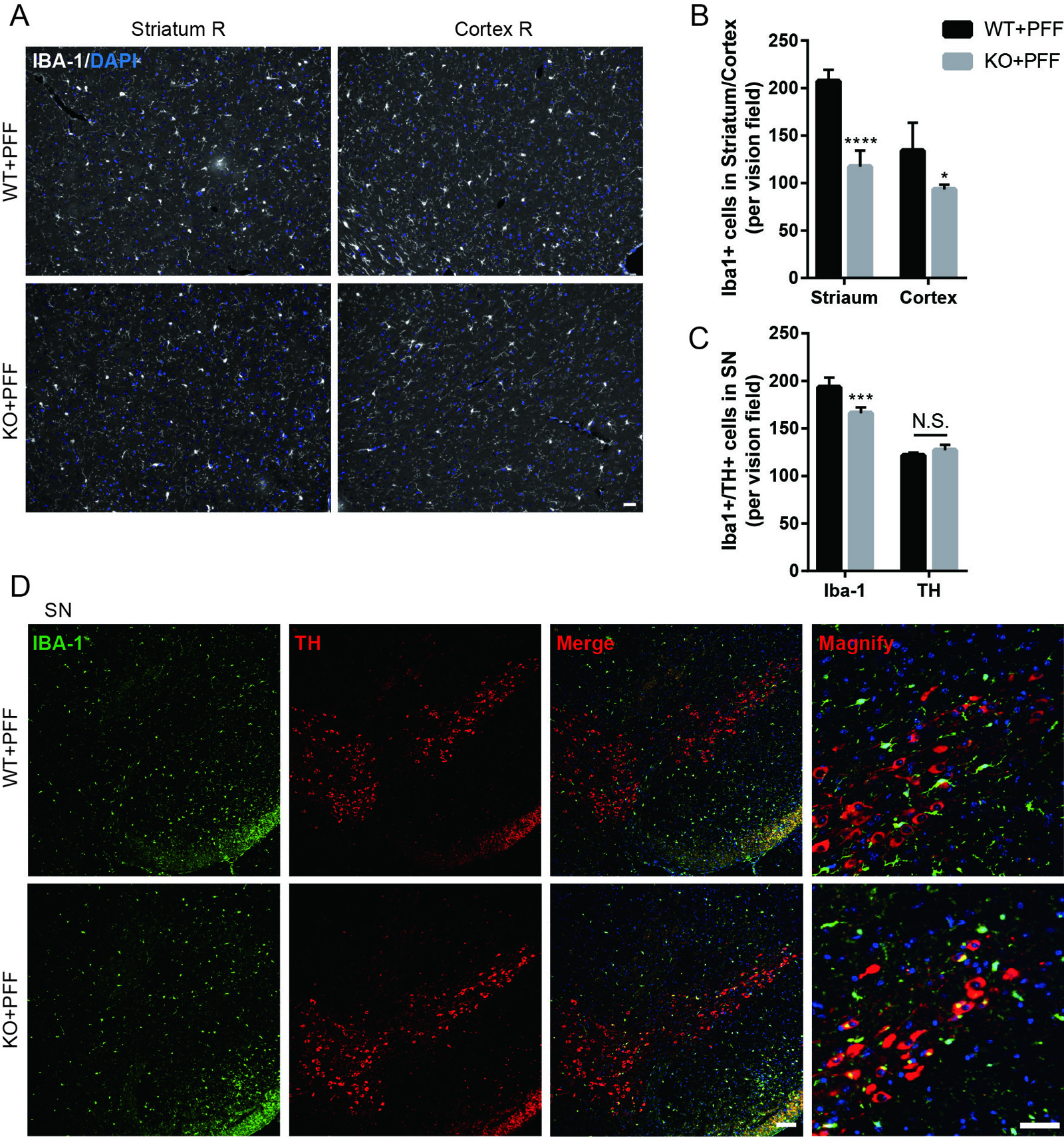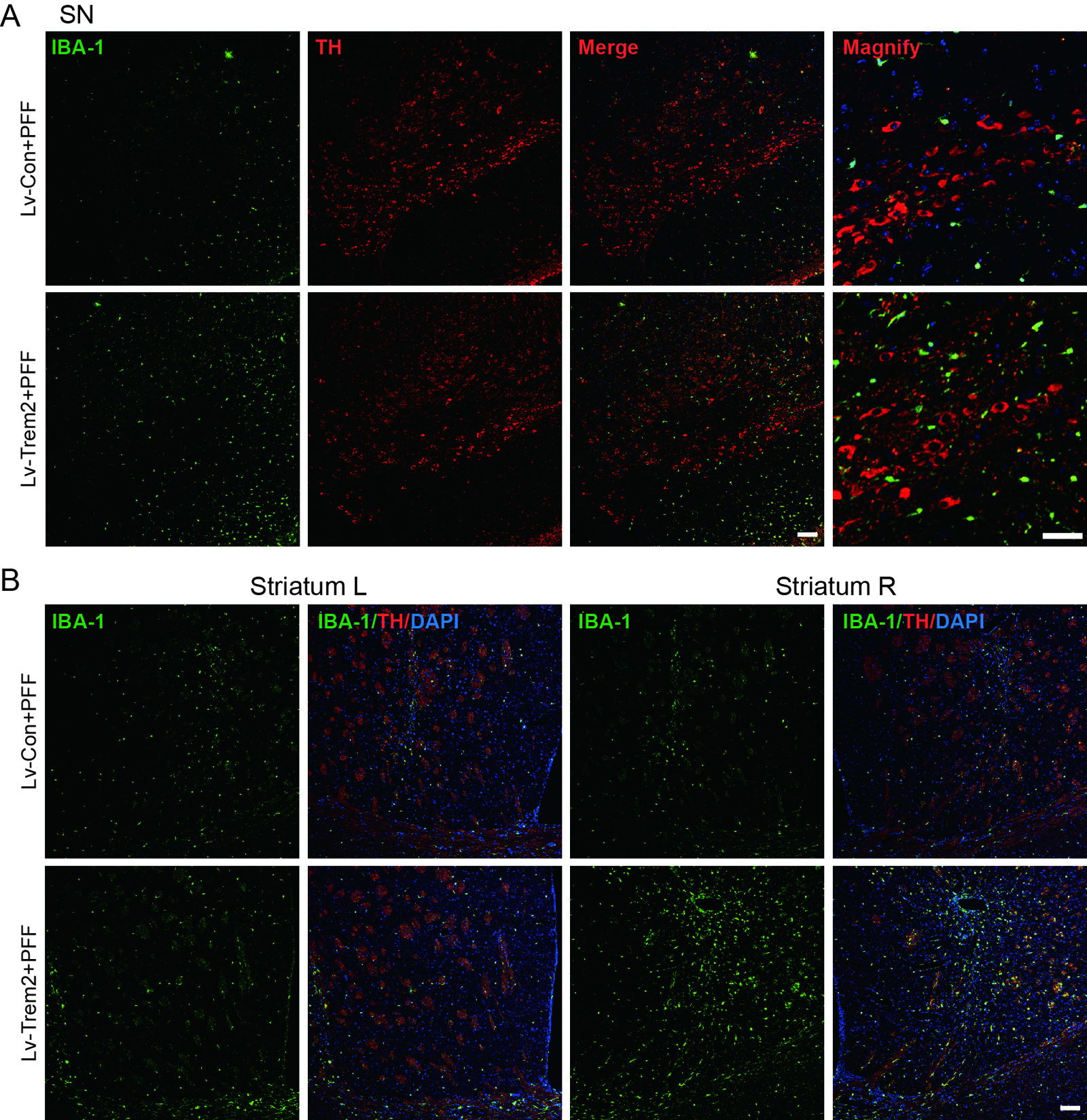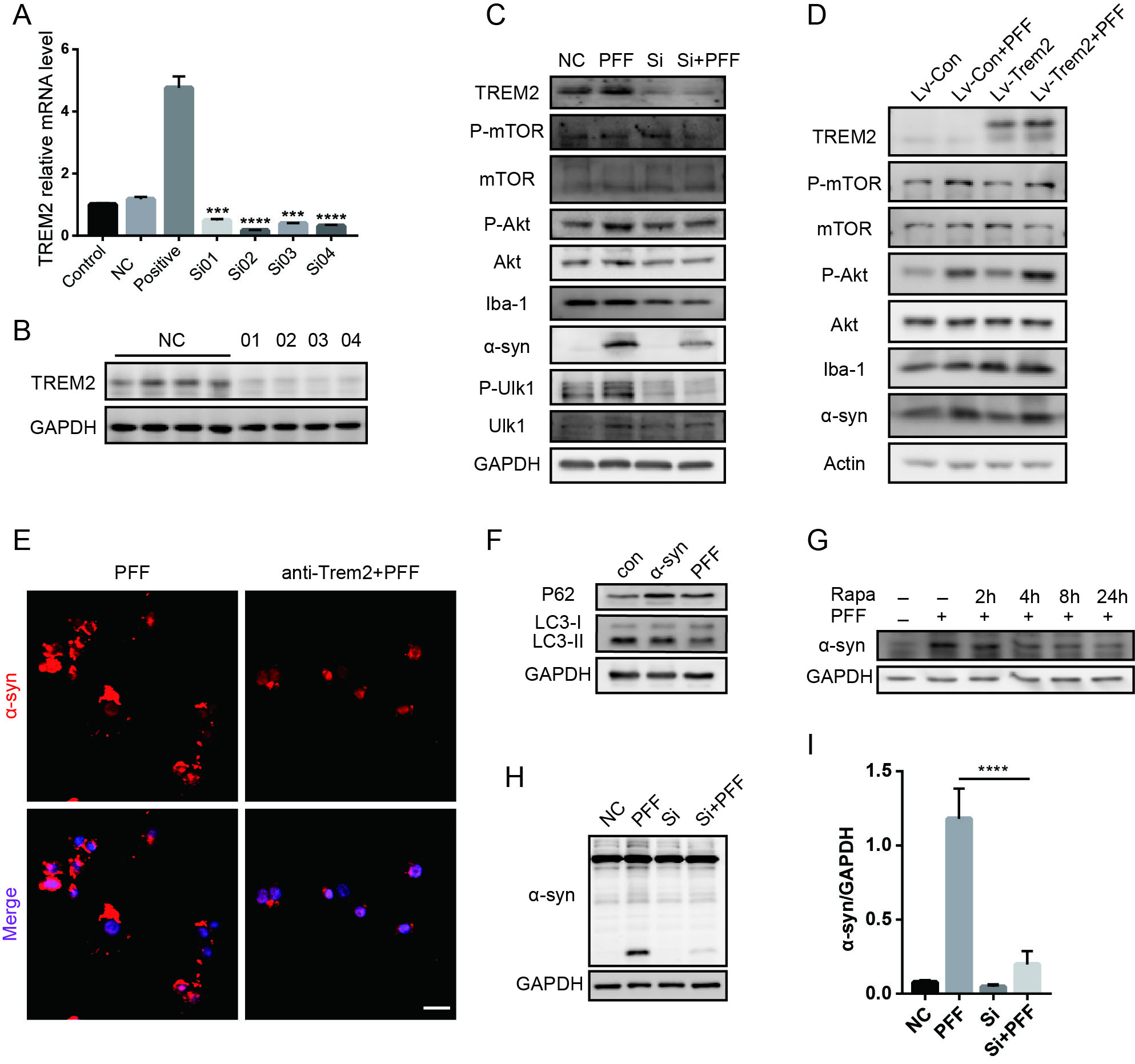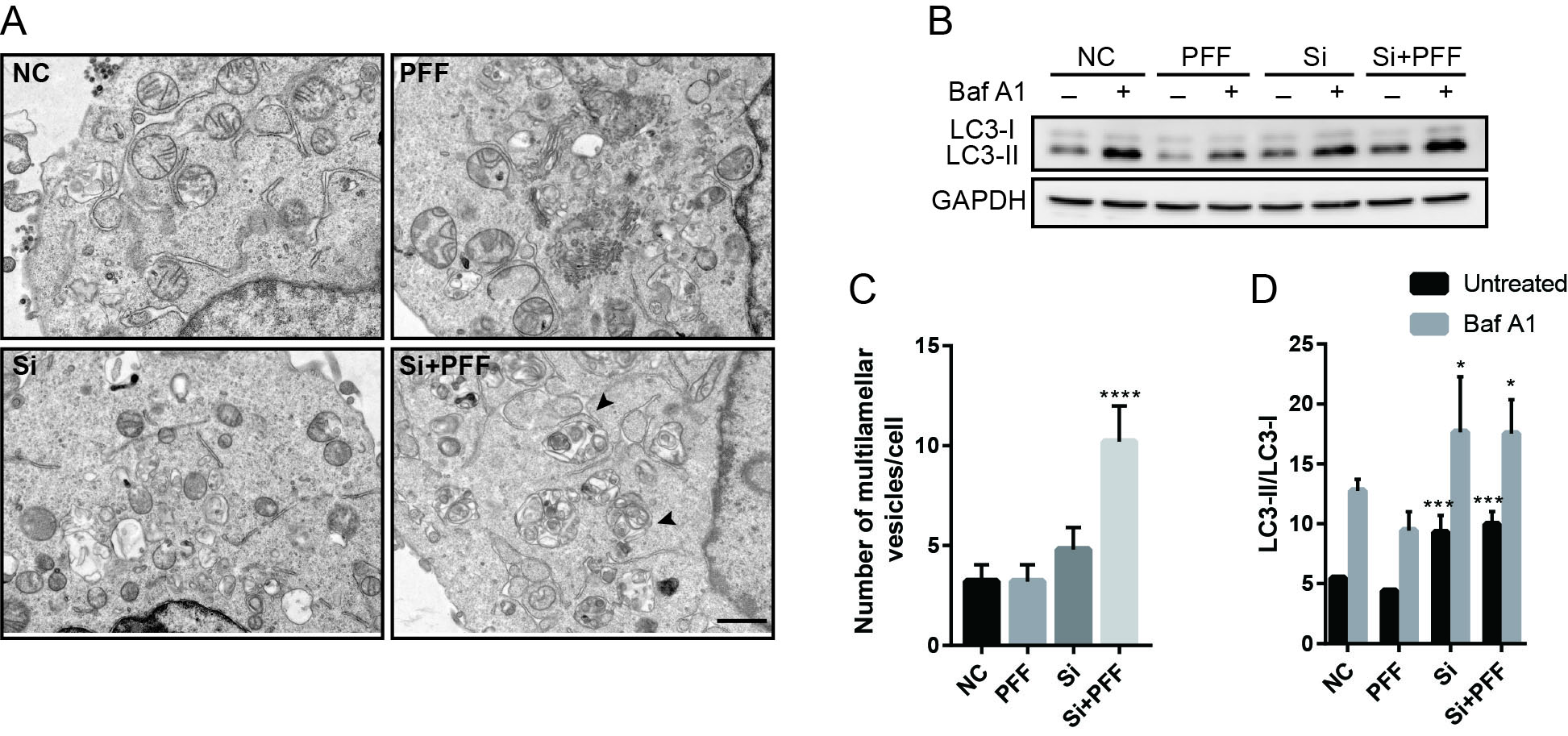 To cite this abstract in AMA style:
S. Yin, Y. Xia, F. Wan, L. Kou, T. Wang. TREM2 maintain microglial proliferation and α-syn accumulation in PD models via the PI3K-Akt pathway [abstract].
Mov Disord.
2023; 38 (suppl 1). https://www.mdsabstracts.org/abstract/trem2-maintain-microglial-proliferation-and-%ce%b1-syn-accumulation-in-pd-models-via-the-pi3k-akt-pathway/. Accessed September 22, 2023.
« Back to 2023 International Congress
MDS Abstracts - https://www.mdsabstracts.org/abstract/trem2-maintain-microglial-proliferation-and-%ce%b1-syn-accumulation-in-pd-models-via-the-pi3k-akt-pathway/