Session Information
Session Time: 1:45pm-3:15pm
Location: Les Muses Terrace, Level 3
Objective: To evaluate the behavioural changes in transgenic Drosophila melanogaster as a model of Parkinson's disease treated by different doses of Ropinirole alginate nanocomposite (RANC).
Background: Parkinson's disease (PD) is a second most common chronic and progressive neurodegenerative disease (Tanner and Goldman 1996). PD is expected to be more common in coming future as the world's population increases with ages. Ropinirole (RP) (IUPAC name: 4-[2-(dipropylamino) ethyl]-2-indolinone hydrochloride)) is a non-ergot D2/D3 dopamine agonist with higher affinity for D3 receptors than for D2 or D4 receptor subtypes (Nashatizadeh et al., 2009).
Method: The nanocomposite of ropinirole nanocomposite was synthesized, characterized and studied its different doses 1µM 2µM and 3µM on the Parkinson's disease model flies using behaviour aspects i.e. climbing assay.
Results: The α-synuclein accumulation led to dopaminergic neuronal degeneration and impaired muscular coordination. The ingestion of RANC in Drosophila as a model of PD shows significantly improvement in climbing ability with dose increases and may be prevented neuronal degeneration as compare to drug ropinirole.
Conclusion: These results confirm that Ropinirole exerts more neuroprotective effect in experimental PD flies as compare to dopamine agonist i.e. ropinirole. It shows improvement in motor PD symptoms.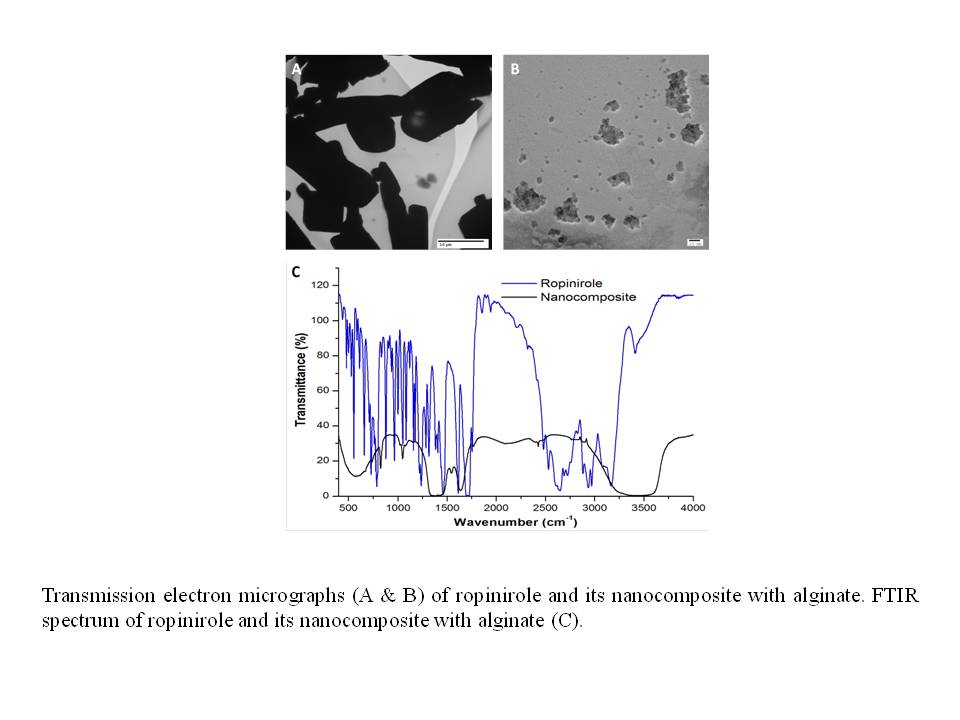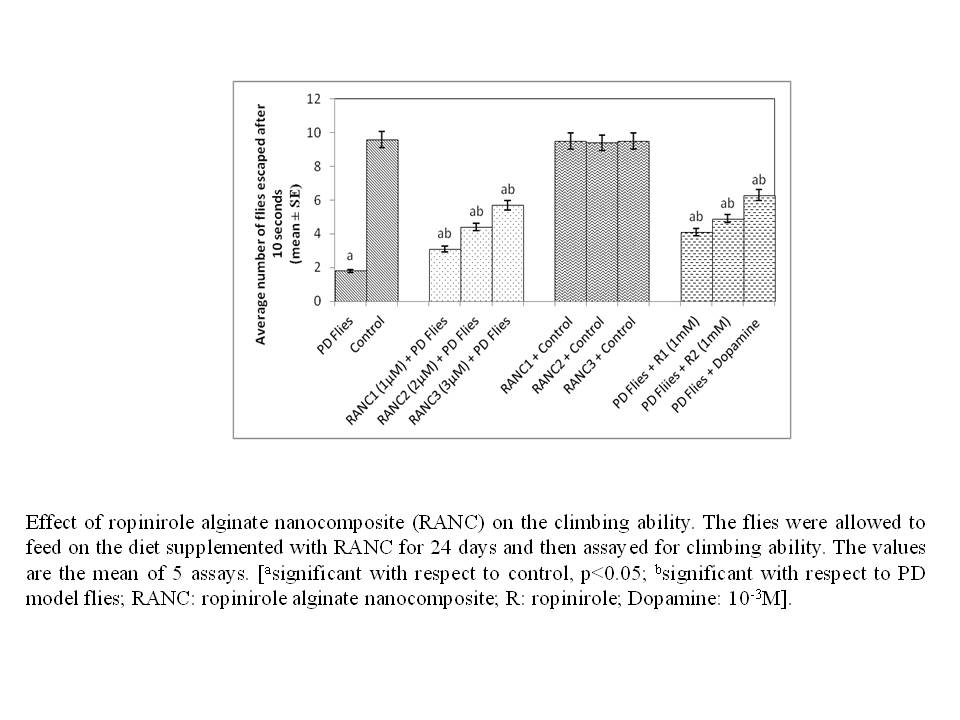 References: Tanner C. M. and Goldman S. M. (1996) Epidemiology of Parkinson's disease. Neurol. Clin. 14, 317–335. Nashatizadeh, M. M., Lyons, K. E., & Pahwa, R. (2009). A review of ropinirole prolonged release in Parkinson's disease. Clinical interventions in aging, 4, 179.
To cite this abstract in AMA style:
F. Naz, R. X, YHS. Siddique. Behavioural aspect of transgenic Drosophila melanogaster as a model of Parkinson's disease treated by Ropinirole alginate nanocomposite [abstract].
Mov Disord.
2019; 34 (suppl 2). https://www.mdsabstracts.org/abstract/behavioural-aspect-of-transgenic-drosophila-melanogaster-as-a-model-of-parkinsons-disease-treated-by-ropinirole-alginate-nanocomposite/. Accessed December 7, 2023.
« Back to 2019 International Congress
MDS Abstracts - https://www.mdsabstracts.org/abstract/behavioural-aspect-of-transgenic-drosophila-melanogaster-as-a-model-of-parkinsons-disease-treated-by-ropinirole-alginate-nanocomposite/