Objective: We report a rare type IV parkinsonian phenotype of MJD having a rare genetic mutation. SCA type 3 (SCA3), also known as Machado-Joseph disease (MJD), is a clinically heterogenous autosomal dominant genetic disease with parkinsonian features.
Background: Spinocerebellar ataxia type 3 (SCA3), also known as Machado-Joseph disease (MJD), is an autosomal dominant genetic disease with substantial heterogeneity in clinical manifestations [1,2]. Easily accessible and affordable genetic testing has enabled definitive diagnosis of patients in clinics, which further helps in optimum patient management and counselling for the family.
Method: An Ethiopian lady in her late sixties presented with severe dyskinesias. Patient had been diagnosed with Parkinson disease, 20 years back. She was on put on high dose dopaminergic therapy. There were at least 5 members of the family other than her who were similarly affected (Figure 1).
Results: On examination, cerebellar signs could be elicited in the upper limbs as dysmetria and dysdiadochokinesia. Dyskinetic- choreoathetoid movements and intention tremors were noted. No resting tremors were present. There was a high arch foot with a foot drop. Given the predominant cerebellar signs, cerebellar atrophy, suspicion of peripheral neuropathy and autosomal dominant family history, a clinical diagnosis of Spinocerebellar ataxia was kept. Since MJD ( SCA-3) is known to cause Levodopa responsive Parkinson, this was the subtype kept in mind foremost for further investigations. Genetic analysis revealed CAG repeats of 19 on one allele of ATXN3 gene and 62+/- 7 on the other allele ( <44 is normal), consistent with expanded heterozygous repeats confirming the diagnosis of SCA-3 ( MJD) in the patient. With an appropriate modification of anti-PD treatment over the next few weeks, the patient's dyskinesias disappeared, significantly improving her quality of life.
Conclusion: SCA3 is the most common SCA worldwide with geographic differences and has been regarded as one of the genetic causes of familial parkinsonism, especially in African ethnicities. MJD/SCA3 should be considered in the differential diagnosis of Parkinson's disease, particularly in familial forms in African Americans. Genetic test helps in definitive diagnosis and opens the path towards newer treatments based on the gene mutation and in the diagnosis and prevention of the disorder in the family.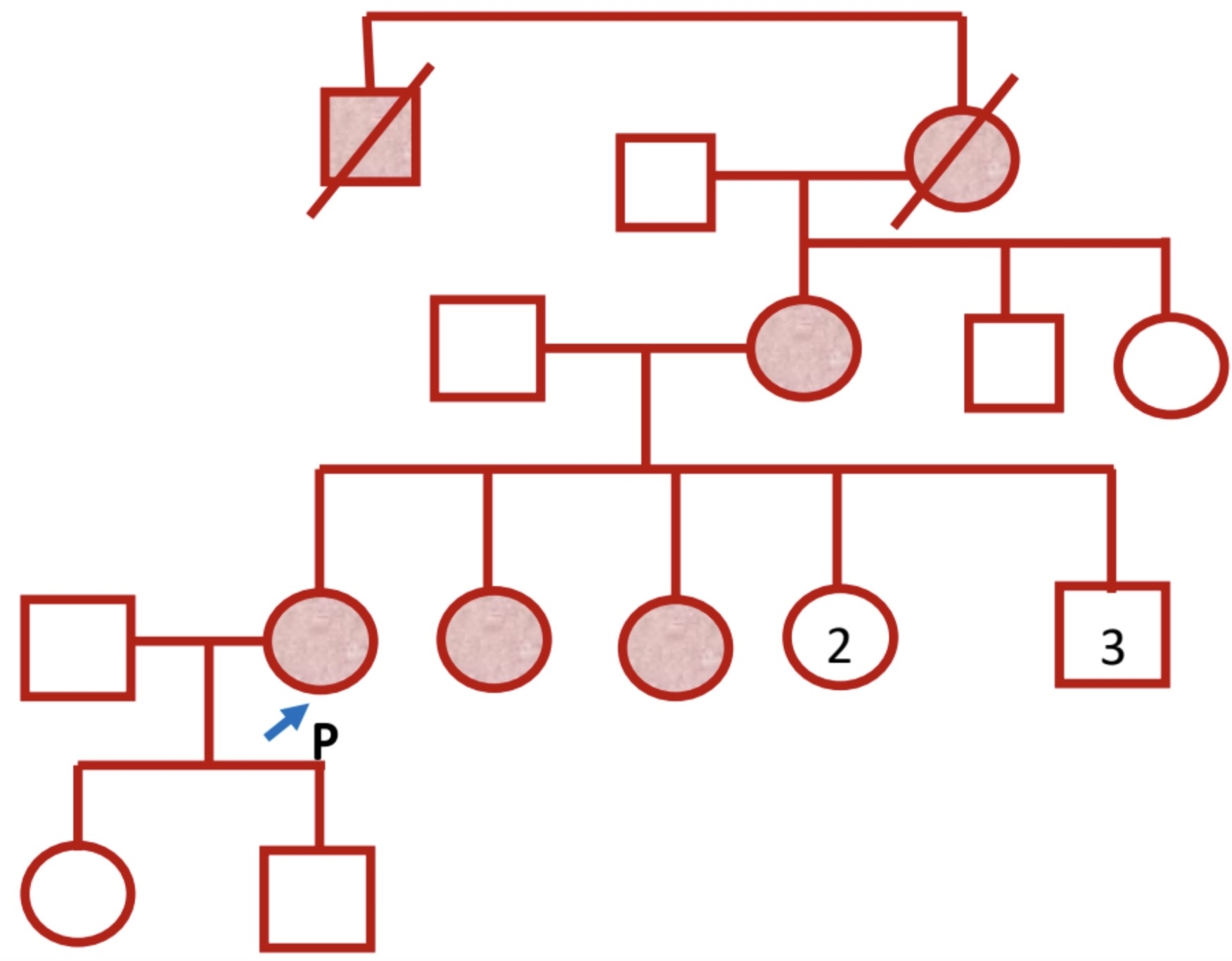 References: 1. Gwinn-Hardy K, Singleton A, Suilleabhain PO, Boss M, Nicholl D, Adam A, et al. Spinocerebellar Ataxia type 3 phenotypically resembling Parkinson disease in a black family. Arch Neurol. 2001;58:296–9. https://doi. org/10.1001/archneur.58.2.296
2. Socal MP, Emmel VE, Rieder CRM, Hilbig A, Saraiva-Pereira ML, Jardim LB. Intrafamilial variability of Parkinson phenotype in SCAs: Novel cases due to SCA2 and SCA3 expansions. Parkinsonism Relat Disord. 2009;15:374–8. https:// doi.org/10.1016/j.parkreldis.2008.09.005
To cite this abstract in AMA style:
D. Chaudhari, A. Mishra, P. Renjen, K. Ahmad, N. Sahu. Genetic diagnosis of parkinsonian phenotype of Machado Joseph Diseasep (SCA-3) presenting with dopa induced dyskinesia [abstract].
Mov Disord.
2023; 38 (suppl 1). https://www.mdsabstracts.org/abstract/genetic-diagnosis-of-parkinsonian-phenotype-of-machado-joseph-diseasep-sca-3-presenting-with-dopa-induced-dyskinesia/. Accessed September 22, 2023.
« Back to 2023 International Congress
MDS Abstracts - https://www.mdsabstracts.org/abstract/genetic-diagnosis-of-parkinsonian-phenotype-of-machado-joseph-diseasep-sca-3-presenting-with-dopa-induced-dyskinesia/