Objective: To implement and evaluate a novel care model for people with Parkinson's Disease (PD), based on the following principles: proactive, person-centered, and digital (cf. figure1).
Background: PD causes significant disability in those affected and places a heavy burden on (informal) caregivers. New and innovative approaches are crucial to ensure comprehensive and cost-effective care despite the increasing complexity of therapies. So far, there is a lack of viable solutions that can be adopted in the health care system [1]. ParkProReakt is a project funded by the German government's Innovation Fund (ref. 01NVF20019), to develop a novel, digitally supported care model for PwPD and transfer it to standard care.
Method: The evaluation of the novel care concept is based on a randomized-controlled parallel-group design. Two centers in Germany (Hamburg and Marburg) will enroll a total of 340 patients. The intervention includes a care coordinator, networking of all care providers, continuous symptom monitoring through wearables and mobile apps, and early therapy adjustment based on this information. The study's primary endpoint is the patient-reported quality of life (PDQ-39). Secondary endpoints include health care utilization, motor disability, caregiver burden, costs, and process-related parameters. Descriptive and inferential statistical analyses will be performed.
Results: The results of the evaluation remain to be seen.
Conclusion: There is an urgent need for action to improve the care delivery infrastructure for PD in Germany. ParkProReakt is the first RCT study to evaluate a novel approach and to provide valid data to establish a new model of PD care in Germany. There will be an opportunity to incorporate the positive aspects of the evaluation into standard care and make them available to all German PwPD.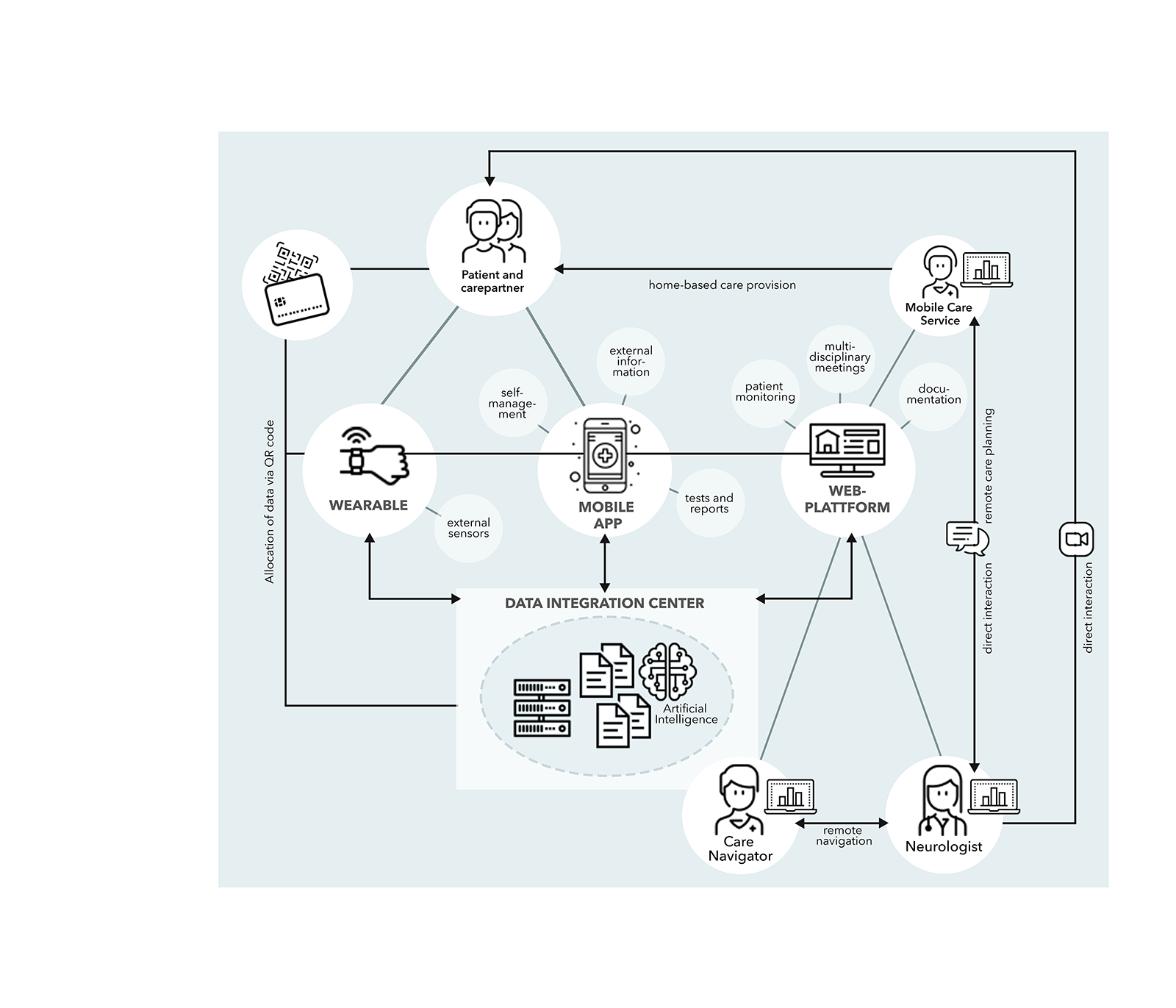 References: 1. Heinzel, S., Berg, D., Binder, S., Ebersbach, G., Hickstein, L., Herbst, H., … & Amelung, V. (2018). Do we need to rethink the epidemiology and healthcare utilization of Parkinson's disease in Germany?. Frontiers in neurology, 9, 500.
To cite this abstract in AMA style:
M. van Munster, J. Stümpel, N. Altschuck, L. Kerkemeyer, I. Wellach, D. Becker, M. Geraedts, D. Pedrosa. ParkProReakt Study Protocol – A randomized controlled trial to evaluate a proactive approach to health care in Parkinson's disease [abstract].
Mov Disord.
2023; 38 (suppl 1). https://www.mdsabstracts.org/abstract/parkproreakt-study-protocol-a-randomized-controlled-trial-to-evaluate-a-proactive-approach-to-health-care-in-parkinsons-disease/. Accessed September 22, 2023.
« Back to 2023 International Congress
MDS Abstracts - https://www.mdsabstracts.org/abstract/parkproreakt-study-protocol-a-randomized-controlled-trial-to-evaluate-a-proactive-approach-to-health-care-in-parkinsons-disease/