Objective: To identify individual factors associated with patient activation among people with Parkinson's disease (PD).
Background: The concept of patient activation captures subjective aspects of self-management and describes people's knowledge, skills, and confidence in managing their health. People with high activation levels are more likely to experience better health and quality of life outcomes. Individual factors such as beliefs (locus of control), socio-demographic background, and clinical characteristics have been found to be associated with patient activation levels in other chronic conditions, however there is no current knowledge about the contribution of individual factors to patient activation in PD.
Method: A preliminary analysis of 120 people with PD who participated in a cross-sectional study about self-management and its association with health outcomes was conducted. Individual factors included demographics (sex, age, years of education, degree of religious observance), beliefs (locus of control), knowledge about the disease, cognitive status, self-efficacy, disease duration, and social support. Patient activation was analyzed by education level and level of religious observance using a one-way ANOVA. Regression analysis was used to identify associations between patient activation and individual factors.
Results: Patients with fewer years of education and patients with higher levels of religious observance had significantly lower patient activation [Figures 1a and 1b]. In addition, patient activation was significantly associated with cognitive status, external locus of control, self–efficacy, and knowledge about the disease. [Table 1]
Conclusion: The current study identified disadvantaged populations that may benefit from interventions to increase patient activation and self-management. It is worth noting that several individual-level factors, such as knowledge about the disease, locus of control and self-efficacy, are modifiable and may be targeted in interventions programs for self-management support.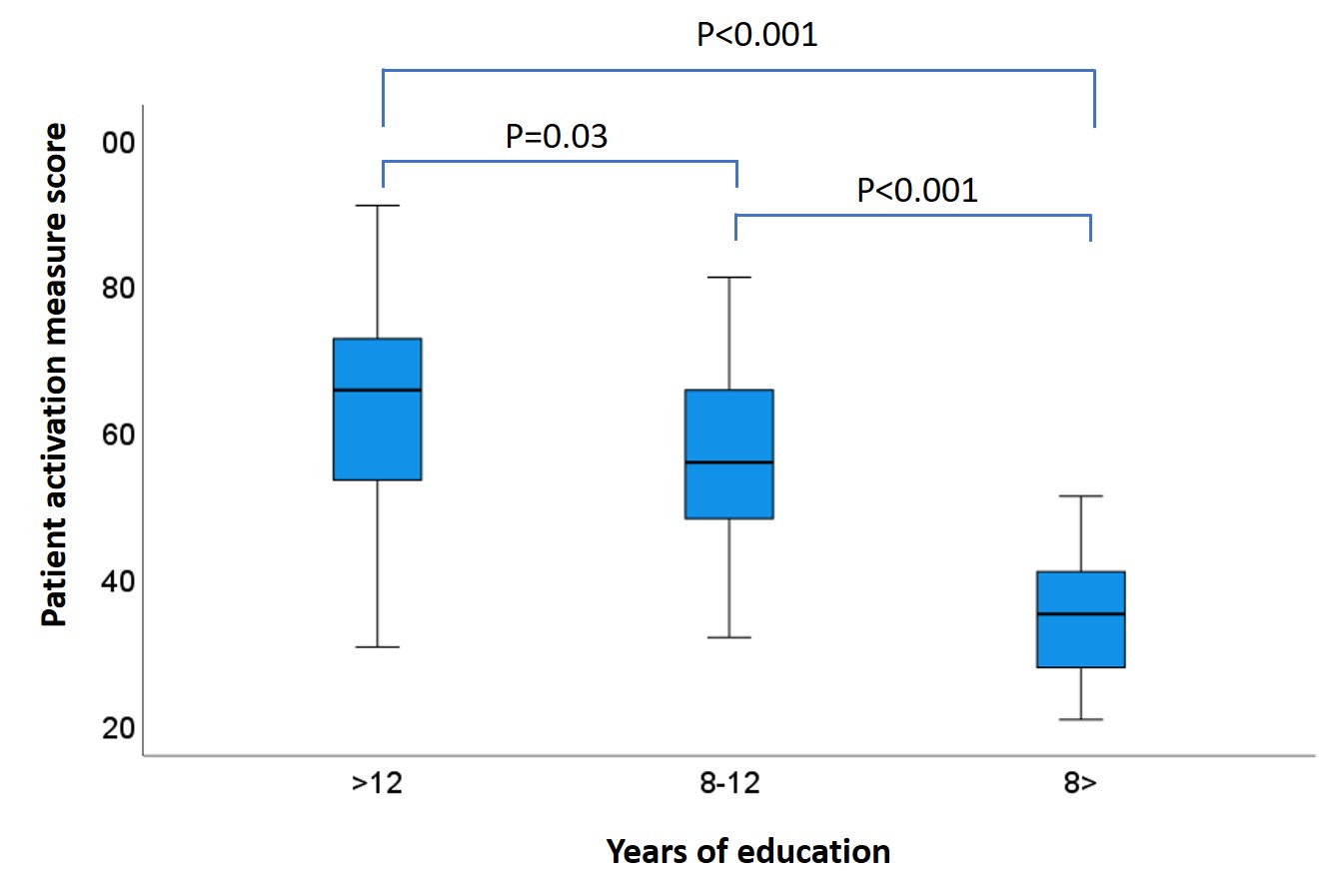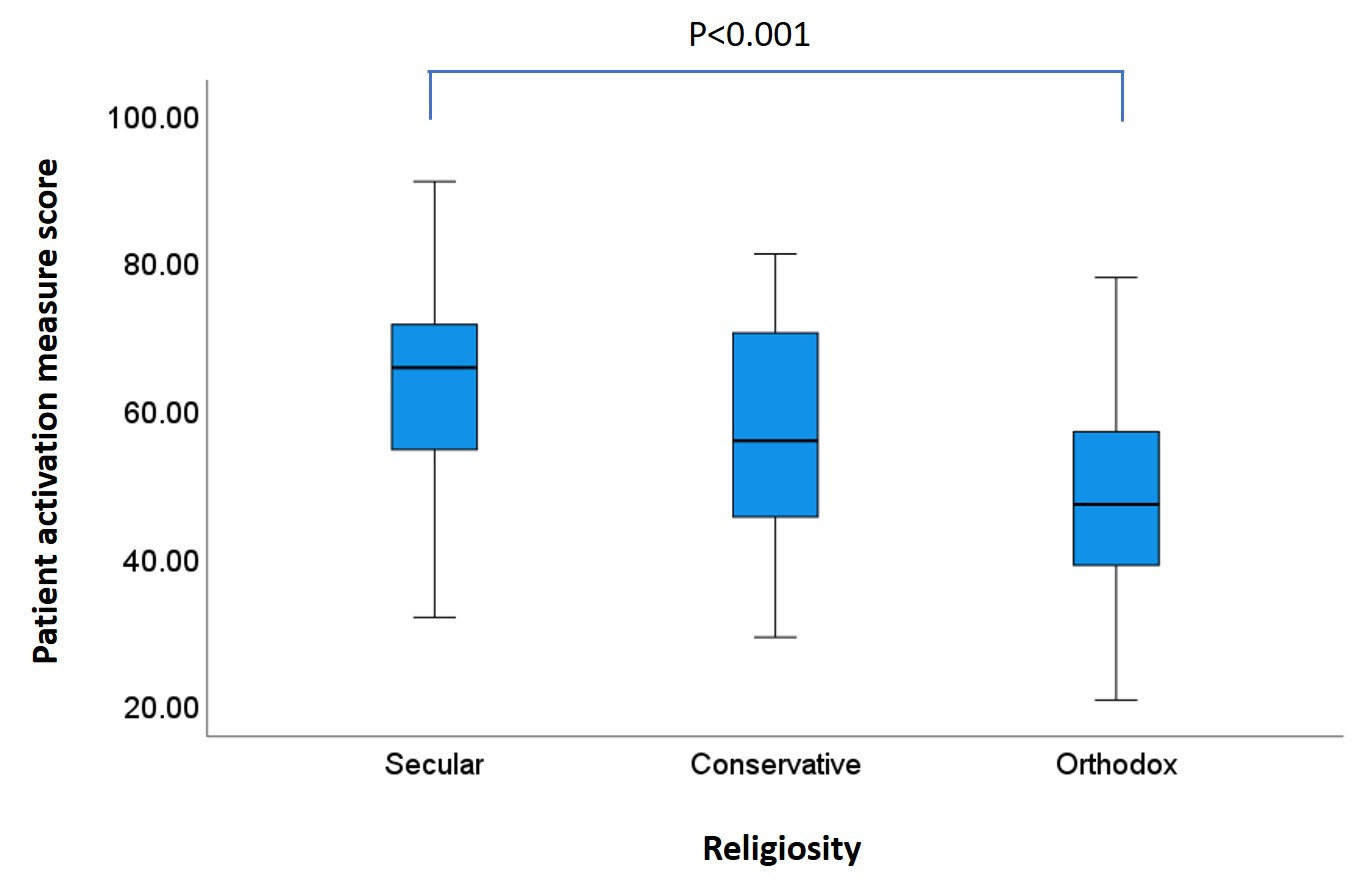 To cite this abstract in AMA style:
B. Naamneh Abuelhija, M. Kafri, M. Kestenbaum, S. Giveon, G. Yogev-Seligmann. Patients activation in people with Parkinson disease and its relation to personal factors [abstract].
Mov Disord.
2023; 38 (suppl 1). https://www.mdsabstracts.org/abstract/patients-activation-in-people-with-parkinson-disease-and-its-relation-to-personal-factors/. Accessed September 28, 2023.
« Back to 2023 International Congress
MDS Abstracts - https://www.mdsabstracts.org/abstract/patients-activation-in-people-with-parkinson-disease-and-its-relation-to-personal-factors/