Objective: To quantify daily-life tremor in Parkinson's disease (PD) using a smartwatch containing a three-axis accelerometer and gyroscope.
Background: Objective and continuous evaluation of PD symptoms may provide new information about their real-life expression, treatment response and progression.
Method: From the Personalized Parkinson Project cohort, we included PD patients from three groups: no tremor (n=30), mild rest tremor (n=30), and severe rest tremor (n=30), based on the MDS-UPDRS III rest tremor item of the arm of the sensor (in off state). A previously developed tremor detection algorithm was used to identify tremor events, based on the first two weeks of continuous sensor data. Tremor amplitude (TA) was calculated as the logarithm of the area under the curve of the dominant frequency (± 1 Hz) in the power spectral density. The median TA of all detected tremor events per week, and the tremor time (TT), expressed as the percentage of time with tremor per week, were considered as digital biomarkers. Test-retest reliability was assessed by calculating the intra-class correlation coefficient (ICC) between two consecutive weeks, whereas validity was assessed by comparing the different tremor severity groups.
Results: TT showed excellent reliability (ICC [95% confidence interval]: 0.91 [0.87 to 0.94]), whereas TA showed moderate reliability (0.58 [0.42 to 0.72]). TT increased (H(2) = 41.42, p = <0.001) from the non-tremor group (median [IQR]: 0.02% [0.01 to 0.04]), to the mild tremor group (0.5% [0.02 to 2.07]), to the severe tremor group (1.8% [0.42 to 4.94]). TA was also significantly different between groups (H(2) = 12.46, p = 0.002). Unexpectedly, among all patients without any tremor during the clinical assessment, multiple tremor events were detected with TA values similar to patients with mild tremor in the post-hoc pairwise comparison. Visual inspection of the power spectra of all detected tremor events in the non-tremor group showed sharp peaks in the frequency range of rest tremor and harmonic frequencies, visually indistinguishable from tremor activity detected in patients with mild or severe tremor.
Conclusion: Sensor-derived digital biomarkers are suitable for measuring tremor in free-living conditions. The objective, real-life evaluation of tremor suggests its presence even for patients with no tremor during a typical clinical assessment.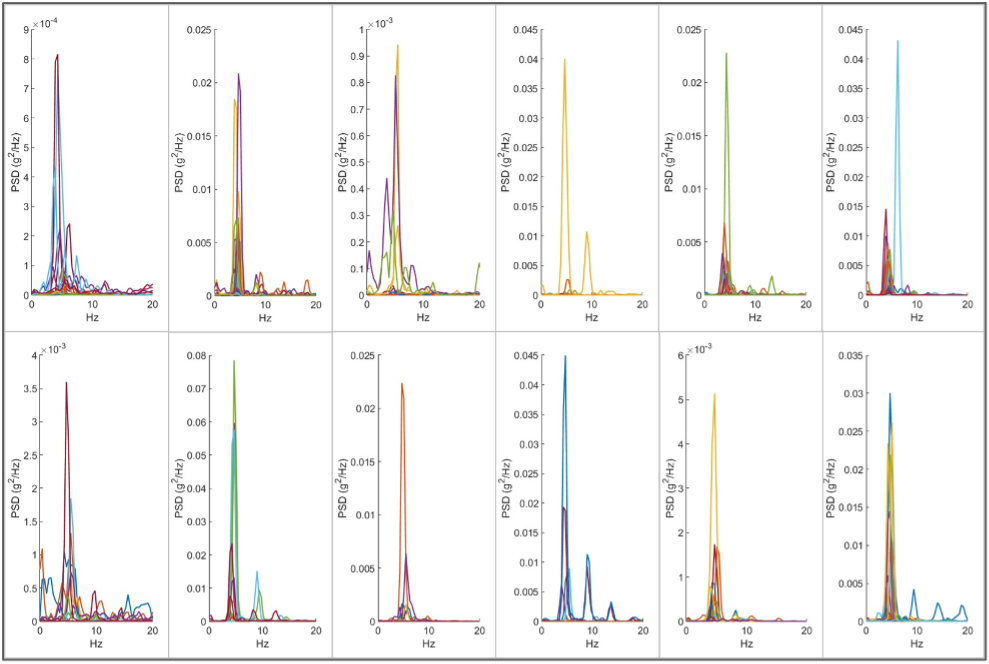 To cite this abstract in AMA style:
R. Terranova, L. Evers, D. Soriano, Y. Raykov, M. Little, H. Cagnan, B. Bloem, R. Helmich. Real-life monitoring of Parkinson's disease tremor: does the non-tremor subtype really exist? [abstract].
Mov Disord.
2023; 38 (suppl 1). https://www.mdsabstracts.org/abstract/real-life-monitoring-of-parkinsons-disease-tremor-does-the-non-tremor-subtype-really-exist/. Accessed September 25, 2023.
« Back to 2023 International Congress
MDS Abstracts - https://www.mdsabstracts.org/abstract/real-life-monitoring-of-parkinsons-disease-tremor-does-the-non-tremor-subtype-really-exist/