Objective: Clinical characterization of stiff-person syndrome (SPS).
Background: SPS typically presents with progressive symmetric axial and proximal limb rigidity, and episodic painful spasms triggered by unexpected stimuli. It is an immune-mediated disease, with anti-GAD and anti-GlyR being the most frequently identified antibodies. About 1-2% of SPS are paraneoplastic, usually in association with anti-amphiphysin antibodies.
Method: Retrospective analysis of patients with SPS admitted to a Portuguese tertiary hospital over the last 15 years (January 2005 to December 2020).
Results: We identified 4 patients, 3 females, with a median age of 59 years. The average age at onset was 47 years. One patient had type 1 diabetes. In two patients SPS was diagnosed within the first year of the disease, in the remaining one year later. In the course of the disease, axial rigidity was present in all patients, followed by limb rigidity and startle in three patients, and ataxia, seizures, hyperreflexia and dysphagia in one patient. None had dysautonomia or oculomotor signs. The clinical diagnosis was progressive encephalomyelitis with rigidity and myoclonus in one patient and classic SPS in the others. Two of them had a primary autoimmune etiology, one with anti-Ma2, the other with anti-GAD65 antibodies; one had a paraneoplastic SPS with anti-amphiphysin antibodies (small-cell lung cancer diagnosed two years later); the remaining had cryptogenic SPS with no antibody or neoplasm identified so far. Three performed MRI with one displaying T2-hyperintense bilateral mesial temporal lesions and one exhibiting cerebellar atrophy. All patients underwent EMG: two with continuous muscular activity in agonist and antagonist muscles, and two normal, but one of them was not formally tested for this disease. Patients were treated with IV corticotherapy plus IVIG (n=2), IVIG plus cancer treatment (n=1), and IV corticotherapy plus IVIG plus rituximab (n=1). Three patients showed an almost complete sustained response to immunotherapy; the other improved from neurological symptoms after cancer surgery but died three years later due to metastatic disease.
Conclusion: SPS is a very rare condition and a difficult diagnosis, especially in seronegative cases or with normal EMG. These cases emphasize the importance of recognizing this clinical syndrome, allowing the prompt diagnosis of a treatable disease.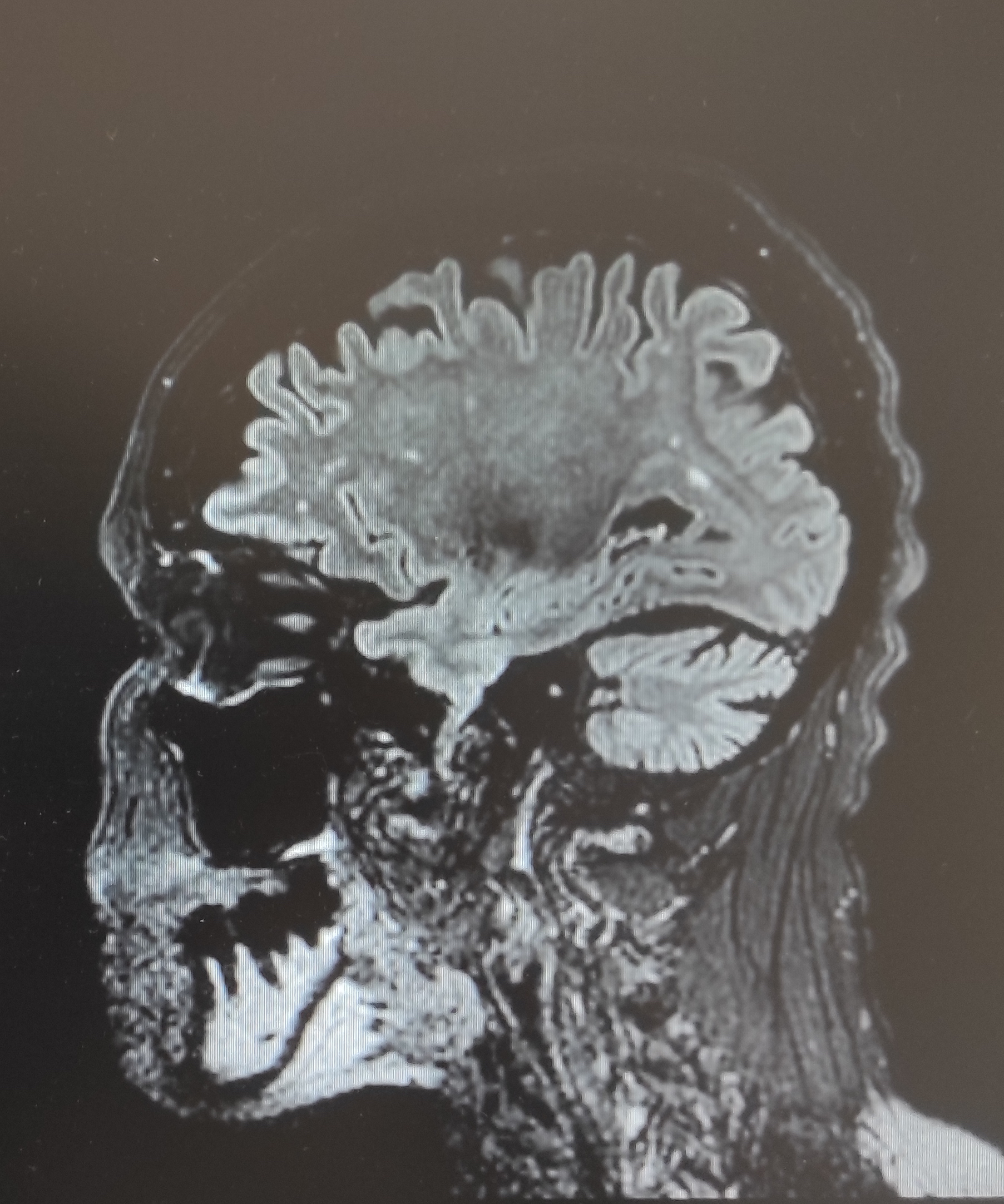 References: Neurology – A Queen Square Textbook 2nd edition, Wiley Blackwell 2016. Marsden's Book of Movement Disorders, Oxford University Press 2012. Mirte J Bakker, J Gert van Dijk, et al. Startle syndromes – Review. Lancet Neurol 2006; 5: 513–24. Sarva H, Deik A, Ullah A, et al. Clinical Spectrum of Stiff Person Syndrome: A Review of Recent Reports. Tremor and Other Hyperkinetic Movements 2016. Komal Sawlani and Bashar Katirji. Peripheral Nerve Hyperexcitability Syndromes. Continuum (Minneap Minn) 2017;23(5):1437–1450. Graus F, Saiz A and Dalmau J. GAD antibodies in neurological disorders — insights and challenges. Nat Rev Neurol 2020; 16: 353–365.
To cite this abstract in AMA style:
R. Rodrigues, L. Sousa, R. Samões, G. Cação, J. Chaves, M. Cardoso, J. Barros, E. Santos, J. Damásio. Stiff-person syndrome – a 15-year review at a tertiary hospital [abstract].
Mov Disord.
2021; 36 (suppl 1). https://www.mdsabstracts.org/abstract/stiff-person-syndrome-a-15-year-review-at-a-tertiary-hospital/. Accessed November 29, 2023.
« Back to MDS Virtual Congress 2021
MDS Abstracts - https://www.mdsabstracts.org/abstract/stiff-person-syndrome-a-15-year-review-at-a-tertiary-hospital/