Objective: To describe two subjects carrying monoallelic JAM2 genetic variant associated with brain calcification.
Background: Primary Familial Brain Calcification (PFBC) is a rare neurodegenerative disorder characterized by cerebral calcium deposition in basal ganglia and other cerebral and cerebellar regions. Clinical presentation features hypo/hyperkinetic movement disorders, cognitive impairment, psychiatric manifestations, headache and seizures.
Mutations in 6 genes have been identified so far: SLC20A2, PDGFRB, PDGFB, XPR1 (autosomal dominant inheritance) and MYORG and JAM2 (autosomal recessive inheritance). More than 50% of patients do not carry mutations in these genes, suggesting the existence of additional, still undiscovered genes.
Method: We describe two patients from our PFBC cohort with clinical assessment, brain imaging and genetic testing.
Results: We report two patients with a single JAM2 variant associated with brain calcifications and parkinsonism. The first patient is a 38-year-old male with a 5-year history of mild tremor and bradykinesia in the right upper limb. His family and past medical history were unremarkable. A CT scan documented extensive calcification of basal ganglia and cerebral subcortical white matter. Genetic analysis (NGS) showed a heterozygous variant (c.730G>A; p.Val244Ile) classified as VUS and predicted to be possible pathogenic by in silico prediction tools. Neuropsychological assessment showed a normal cognitive profile.
The second patient presented at 53 years with rest tremor and bradykinesia of the left arm associated with brisk tendon reflexes and Hoffmann sign. Symptoms were improved by Levodopa administration. A brain CT scan showed bilateral internal pallidal calcifications. DaTSCAN documented reduced tracer uptake in the globus pallidus bilaterally and in the right caudate nucleus. NGS analysis revealed a heterozygous variant c.872G>C (p.Trp291Ser) of JAM2, classified as a VUS but predicted in silico to be possibly pathogenic. Neuropsychological assessment was normal.
CNV analysis failed to detect a second variant in both patients.
Conclusion: Monoallelic JAM2 variants may be clinically relevant and cause mild phenotypes associated with cerebral calcifications. Unknown intronic variants may be present but not detected by NGS panels. It might be possible that other unknown variants could play a key role in the modulation of clinical spectrum.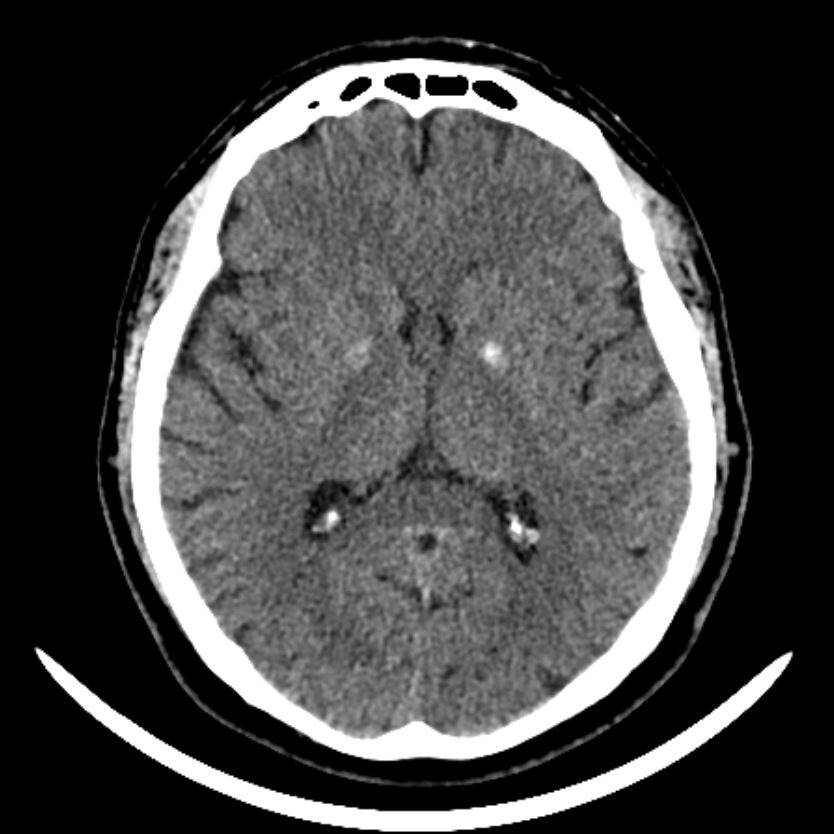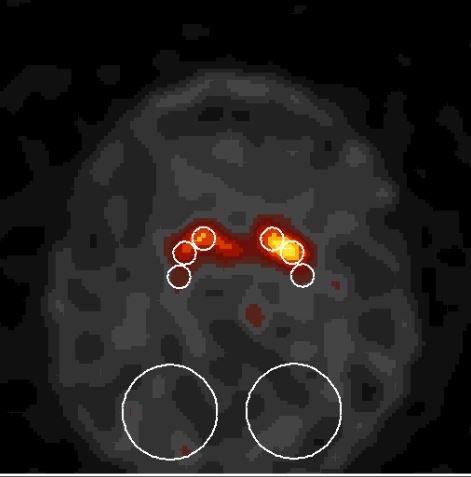 To cite this abstract in AMA style:
S. Andretta, G. Bonato, M. Mainardi, L. Salviati, A. Antonini, M. Carecchio. Symptomatic brain calcifications in two patients with JAM2 monoallelic variants. [abstract].
Mov Disord.
2022; 37 (suppl 2). https://www.mdsabstracts.org/abstract/symptomatic-brain-calcifications-in-two-patients-with-jam2-monoallelic-variants/. Accessed September 28, 2023.
« Back to 2022 International Congress
MDS Abstracts - https://www.mdsabstracts.org/abstract/symptomatic-brain-calcifications-in-two-patients-with-jam2-monoallelic-variants/