Objective: To assess the preclinical efficacy of the investigational drug SBT-272 in a mouse model of Parkinson's Disease (PD).
Background: SBT-272 is a peptidomimetic drug that targets the mitochondrial inner membrane through interactions with the anionic phospholipid cardiolipin and is in phase I clinical trials. SBT-272 stabilizes mitochondrial inner membrane structure under conditions of stress, preventing the generation of toxic reactive oxygen species (ROS) and maintaining mitochondrial bioenergetics. Mitochondrial dysfunction has been described as a downstream consequence of alpha-synuclein toxicity in neurons; therefore, we have investigated the ability of SBT-272 to prevent neurodegeneration in a mouse model of PD induced by viral expression of mutant alpha-synuclein.
Method: SBT-272 was delivered via subcutaneous or intraperitoneal injection. Cerebral ischemia in rats was induced by middle cerebral artery occlusion, and mitochondrial respiration was assessed in brain homogenates by high resolution respirometry. C57Bl/6 mice were transduced with AAV9 expressing mutant human A53T alpha-synuclein to model PD. Dopaminergic neurons were identified with tyrosine hydroxylase immunostaining, and cell counts in the substantia nigra pars compacta were performed via automated stereology. Serine-129 phosphorylated alpha-synuclein was quantified via immunostaining. Neuroinflammation was assessed via immunostaining for activated microglial cells (Iba-1) and astrocytes (GFAP).
Results: Systemic SBT-272 crosses the BBB and is pharmacologically active in a brain model of ischemic stroke [figure1]. In a mouse model of PD, phosphorylated alpha-synuclein levels were significantly decreased [figure2], leading to reduced loss of dopaminergic neurons in the substantia nigra pars compacta [figure3] following SBT-272 treatment. A dose responsive reduction of neuroinflammation was also observed [figure4].
Conclusion: SBT-272 prevented the loss of dopaminergic neurons, decreased phosphorylated alpha-synuclein burden and attenuated neuroinflammation in the substantia nigra following mutant alpha-synuclein induced toxicity in mice. These data support further investigation of SBT-272 for treating neurodegenerative disease caused by alpha-synucleinopathy, such as PD and Multiple Systems Atrophy.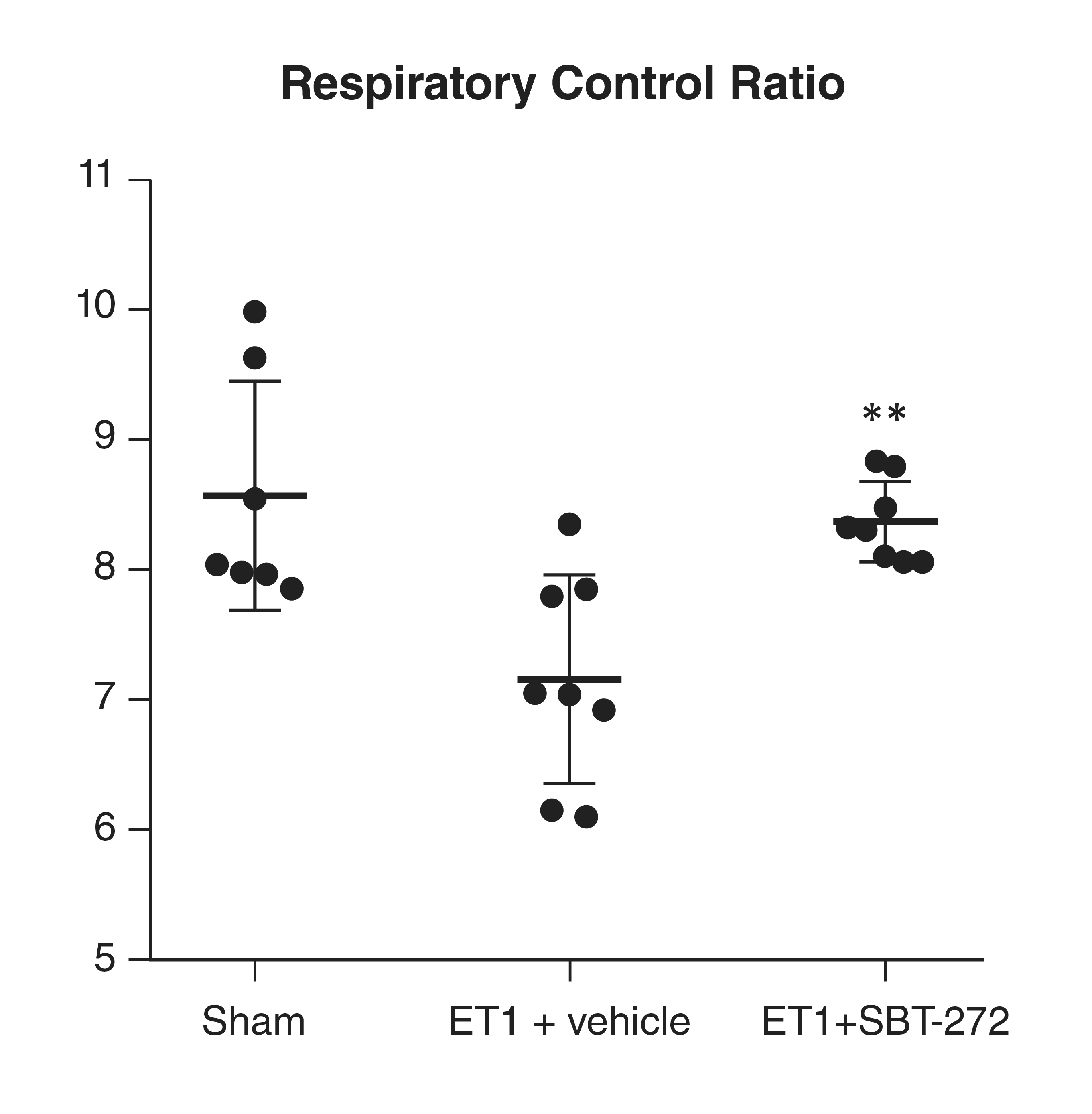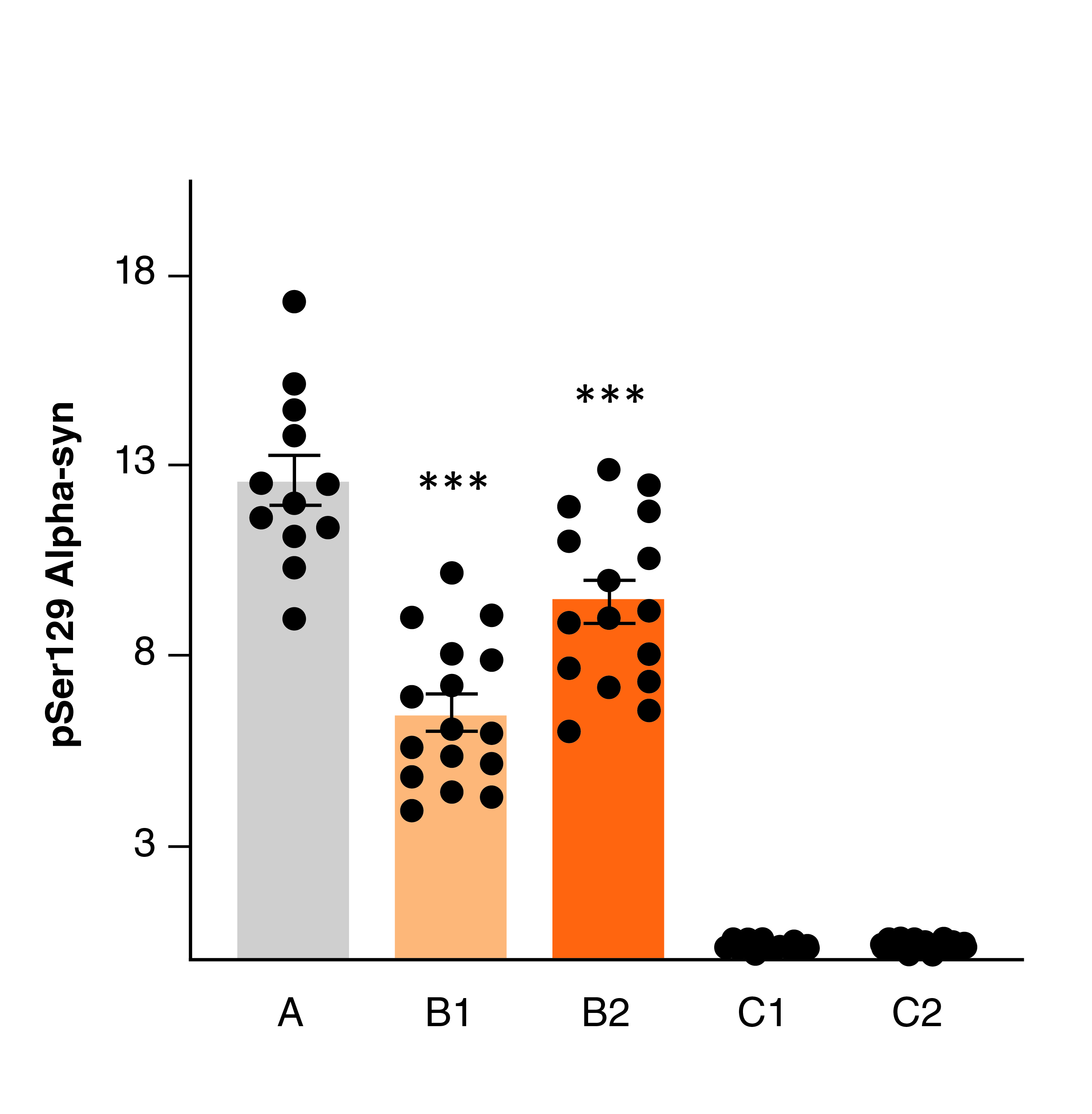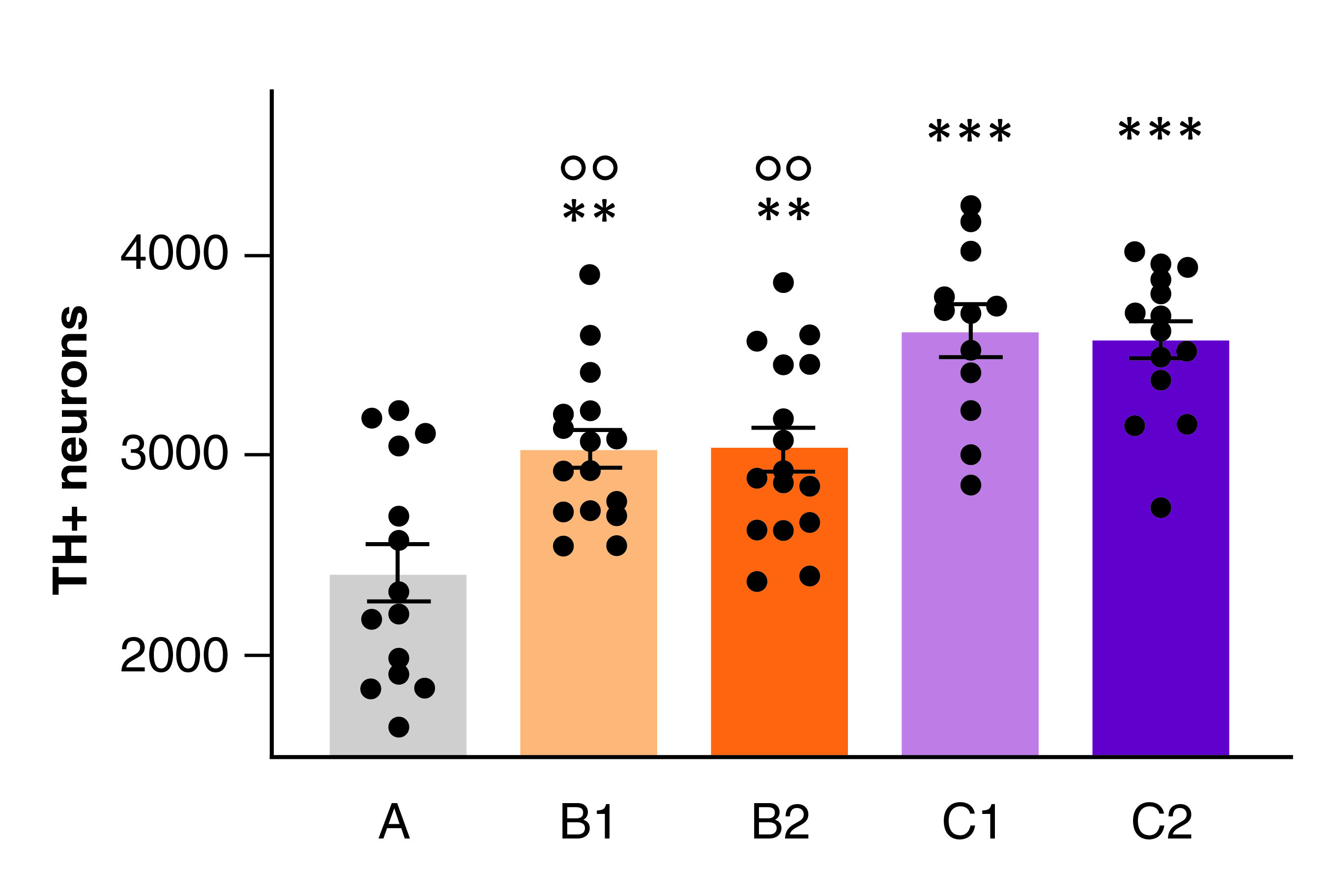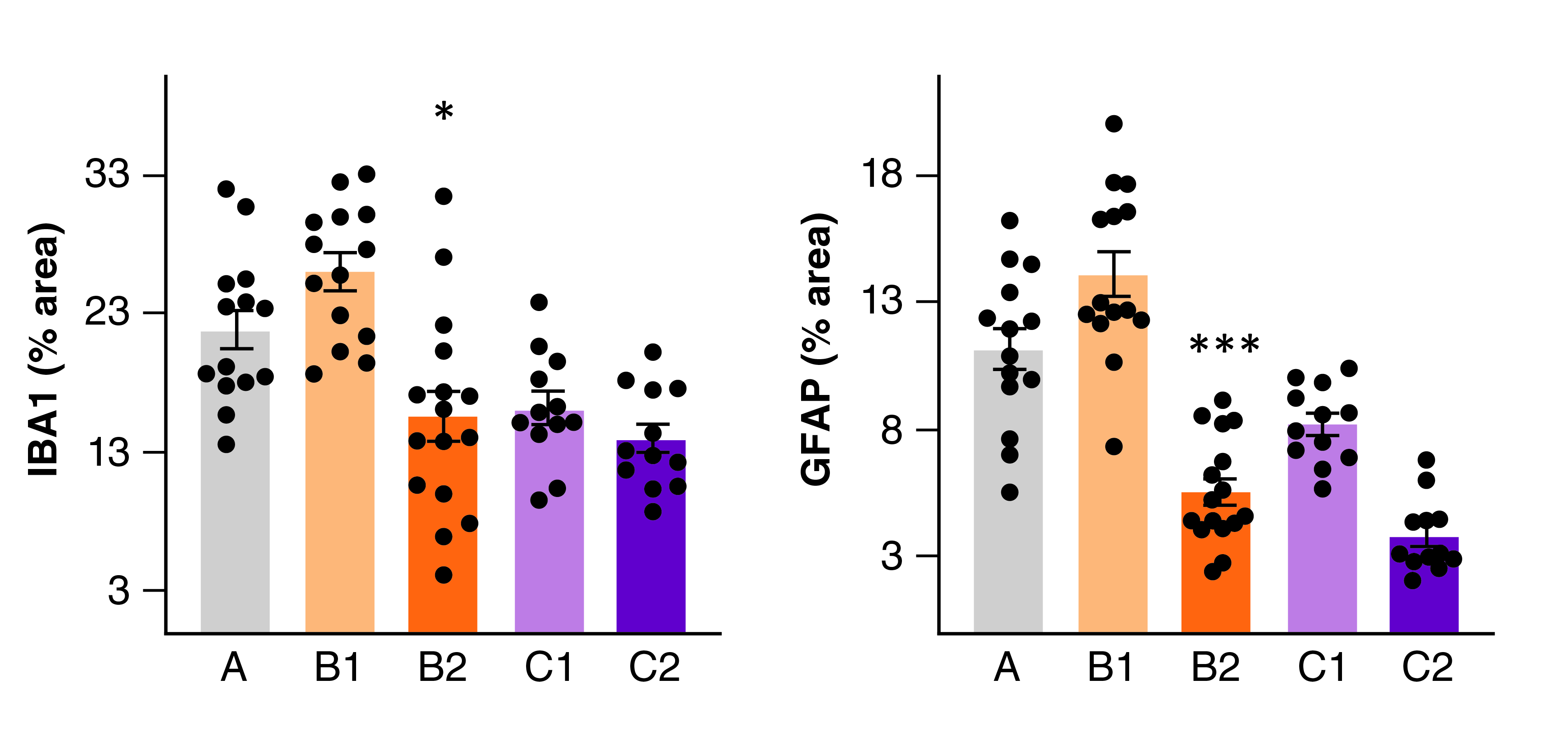 To cite this abstract in AMA style:
S. Bido, J. Kūka, M. Makrecka-Kuka, G. Zheng, D. Keefe, V. Broccoli. The mitochondrial targeted drug SBT-272 attenuates dopaminergic neuron loss, alpha-synuclein burden and neuroinflammation in a mouse model of Parkinson's Disease [abstract].
Mov Disord.
2021; 36 (suppl 1). https://www.mdsabstracts.org/abstract/the-mitochondrial-targeted-drug-sbt-272-attenuates-dopaminergic-neuron-loss-alpha-synuclein-burden-and-neuroinflammation-in-a-mouse-model-of-parkinsons-disease/. Accessed December 7, 2023.
« Back to MDS Virtual Congress 2021
MDS Abstracts - https://www.mdsabstracts.org/abstract/the-mitochondrial-targeted-drug-sbt-272-attenuates-dopaminergic-neuron-loss-alpha-synuclein-burden-and-neuroinflammation-in-a-mouse-model-of-parkinsons-disease/