Session Information
Session Time: 1:45pm-3:15pm
Location: Exhibit Hall C
Objective: We describe a patient with a progressive supranuclear palsy (PSP)-like phenotype and a rapidly progressive dementia, who was found to have an unknown CSF antibody against CNS and renal tissue and mixed pathology on autopsy, but no tauopathy in the brainstem or white matter.
Background: PSP, a neurodegenerative disorder characterized by tauopathy in the brainstem and subcortical white matter, is classically characterized by early postural stability with falls and vertical supranuclear palsy.(1)
Methods: A 72-year-old retired longshoreman with pre-existing vascular disease presented with about 1.5 years of shuffling gait, festination, and falls. He then developed prominent language, executive function and behavioral abnormalities such as impulsivity, perseveration, and inappropriate object use, rapidly progressing in the final months of his life. Neurological exam revealed frontal lobe signs, receptive aphasia, prominent frontalis contraction, vertical supranuclear palsy, square wave jerks, mild retrocollis, and right upper extremity dystonic posturing. Gait was significant for festination, freezing, and retropulsion. He died within 2 years of symptom onset.
Results: MRI showed diffuse atrophy, increased T2 periventricular signal and a low midbrain-to-pons ratio (0.29). There was no abnormal enhancement. Two oligoclonal bands were present in the CSF, and Mayo clinic testing revealed an unnamed antibody against CNS and renal tissue. Pathological examination revealed a variety of pathologies: Braak Stage 5 AD with moderate plaque density, incipient limbic and midbrain Lewy pathology, hippocampal sclerosis out of proportion to tangles, and moderate arteriosclerosis involving deep gray matter and out of proportion to his age. Tau pathology was limited to the usual AD distribution, and was not present in the deep gray matter, brainstem, or white matter. There was also evidence of inflammation with intravascular and perivascular lymphocytic infiltrates consistent with encephalitis, and moderate to severe white matter loss, consistent with active gliosis. CD68 stain showed widespread microglial activation. Stains for CMV, HSV, EBV, VZV, and SV40 were negative.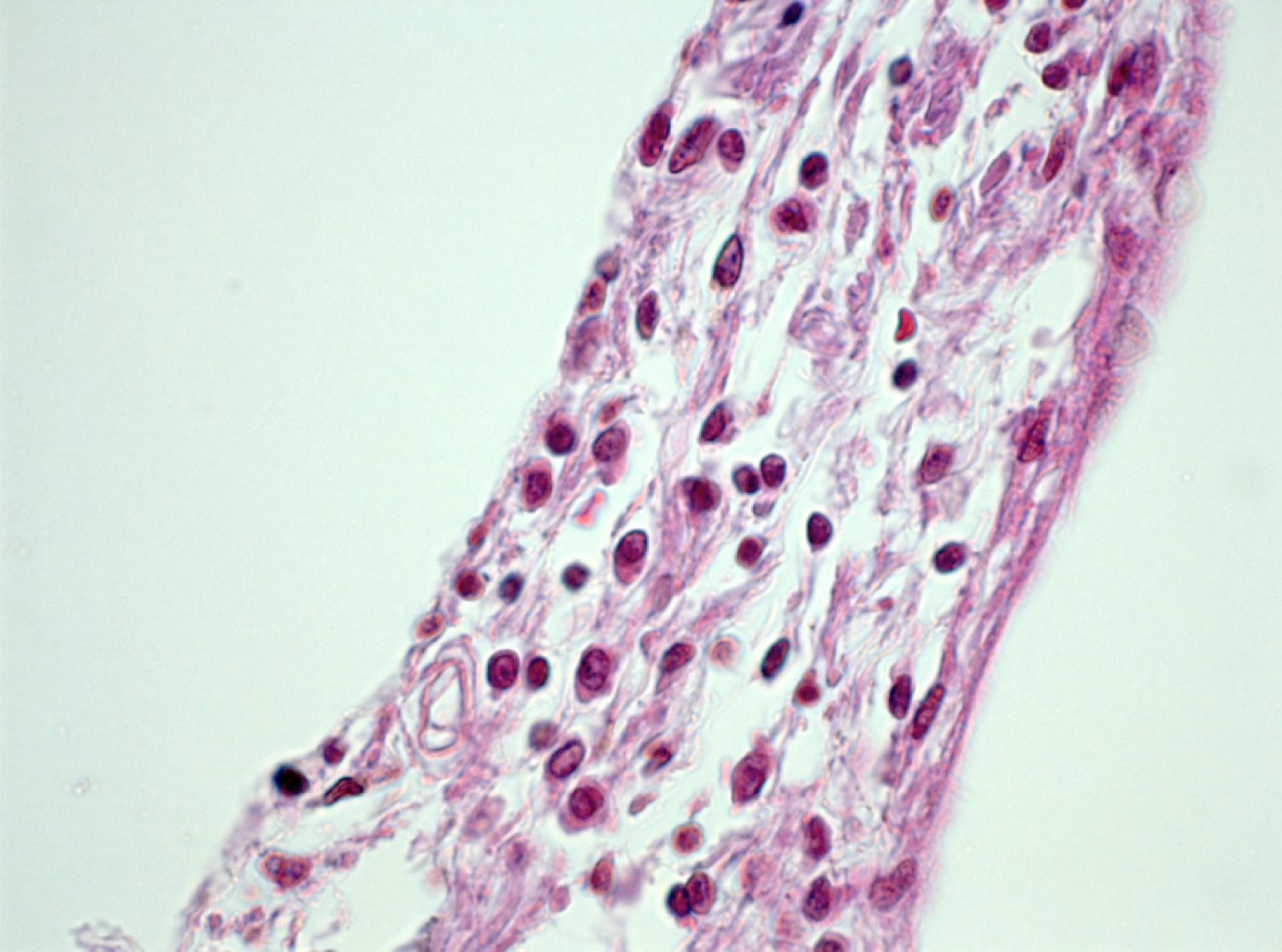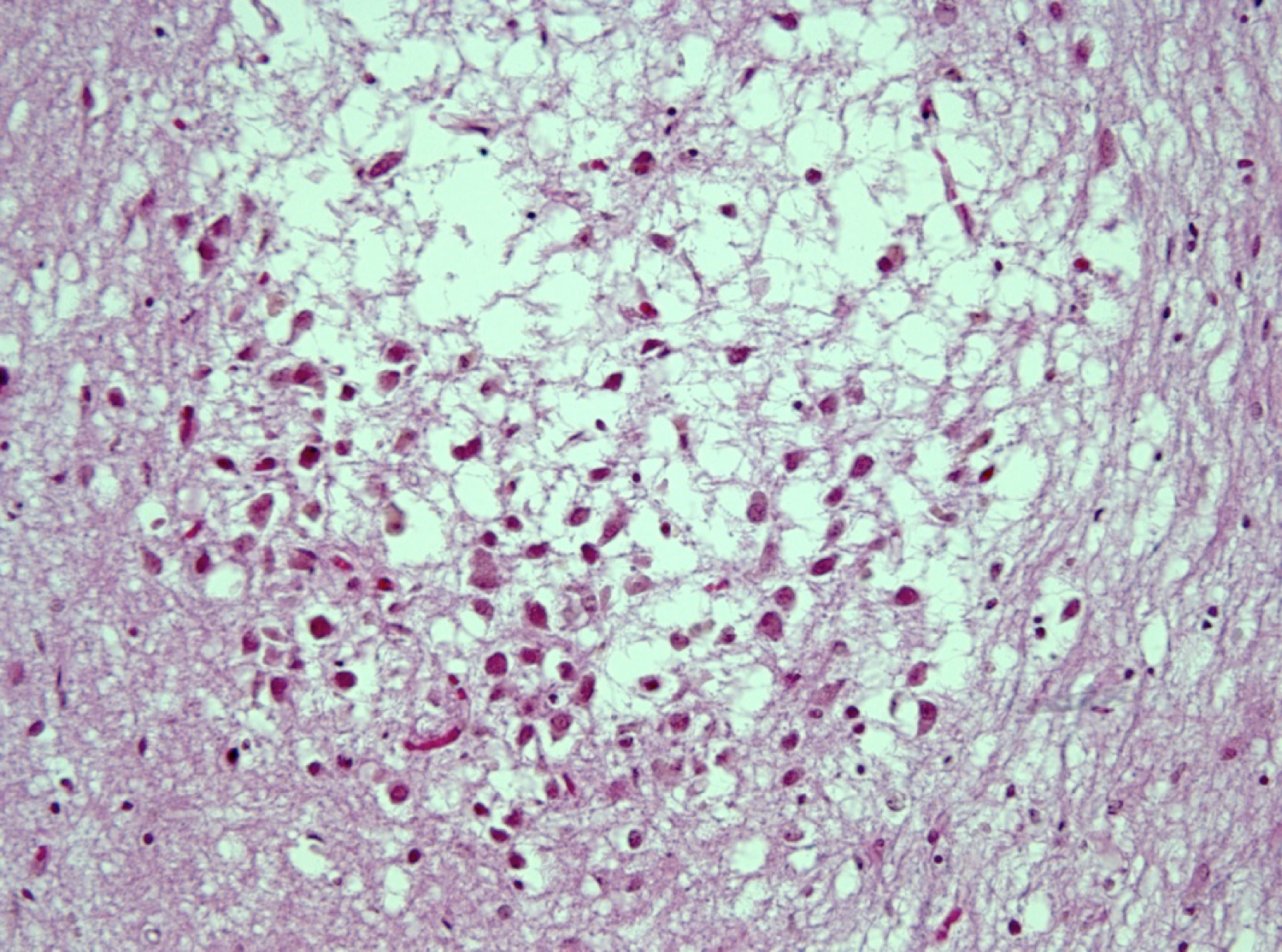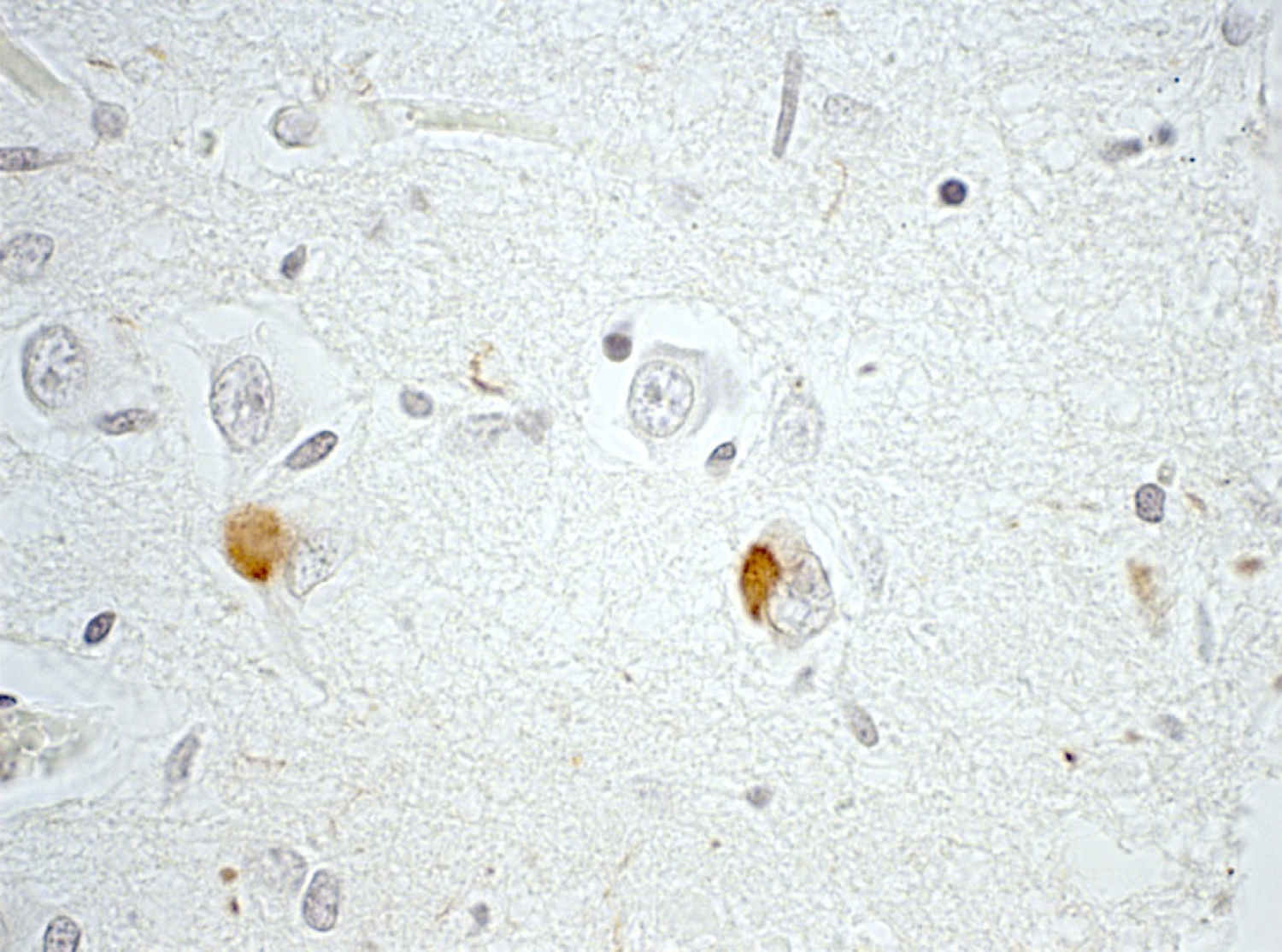 Conclusions: A PSP-like phenotype can occur in the setting of mixed pathology without midbrain and white matter tauopathy. Concomitant autoimmune processes must be considered in cases of PSP with rapidly progressive dementia.
References: 1. Litvan I, Agid Y, Calne D, Campbell G, Dubois B, Duvoisin RC, Goetz CG, Golbe LI, Grafman J, Growdon JH, Hallett M, Jankovic J, Quinn NP, Tolosa E, Zee DS. "Clinical research criteria for the diagnosis of progressive supranuclear palsy (Steele-Richardson-Olszewski syndrome): report of the NINDS-SPSP international workshop." Neurology. 1996 Jul;47(1):1-9.
To cite this abstract in AMA style:
M. Dale, D. Erten-Lyons, F. Bittner, H.-Y. Jong, D. Bourdette, R. Woltjer. A PSP-like phenotype accompanies rapidly progressive dementia [abstract].
Mov Disord.
2017; 32 (suppl 2). https://www.mdsabstracts.org/abstract/a-psp-like-phenotype-accompanies-rapidly-progressive-dementia/. Accessed December 11, 2023.
« Back to 2017 International Congress
MDS Abstracts - https://www.mdsabstracts.org/abstract/a-psp-like-phenotype-accompanies-rapidly-progressive-dementia/