Objective: To explore the characteristics and subjective outcomes for People with Parkinson's (PwP) attending online Dance for Parkinson's sessions professionally delivered by the English National Ballet (ENB).
Background: Interventions involving physical exercise such as dance are increasingly recommended as adjuvant therapies for Parkinson's disease (1).The recent SARS-CoV-2 pandemic reduced or stopped availability of exercise classes delivered face to face. Remote delivery of such dance programmes may be feasible (2), although further research is necessary to establish the feasibility of a ballet-based dance programme delivered by professional agencies such as the ENB.
Method: An evaluation survey was distributed to the participants of the Dance for Parkinson's programme delivered online over 8 weeks by the ENB between September 2020 and April 2021. Demographics including age, sex, education level, ethnicity, disease duration and levodopa equivalent daily dose were collected. The survey explored the perceived impact of the programme on loneliness, mobility, sleep quality and mood. Respondents were also asked about enjoyability of the sessions and preferences in the mode of delivery for future sessions. All survey items were rated on a Likert scale from one to five (1=strongly disagree; 5=strongly agree).
Results: 33 responses have been collected thus far and 81.9% of respondents either agreed or strongly agreed that they enjoyed attending the sessions online. 84.8% of respondents agreed or strongly agreed that the online sessions helped them feel less isolated during the SARS-CoV-2 pandemic, 66.7% reported having noticed improvements in mobility, 24.3% declared improvements in sleep quality and 78.8% reported improvements in mood. In the future, 27.3% of respondents would prefer to attend the sessions online, 27.3% would prefer in-person sessions and 45.5% would prefer a flexible approach.
Conclusion: A remote, online delivery of the ENB's Dance for Parkinson's programme is enjoyable to the participants, who also report subjective improvement in mood and mobility. Some participants also report improvement in sleep quality and the popularity of the remote delivery is similar to that of an in-person. Further research is needed to directly compare the feasibility and effectiveness of both the remote and the in-person delivery of the Dance for Parkinson's Programme delivered by the ENB.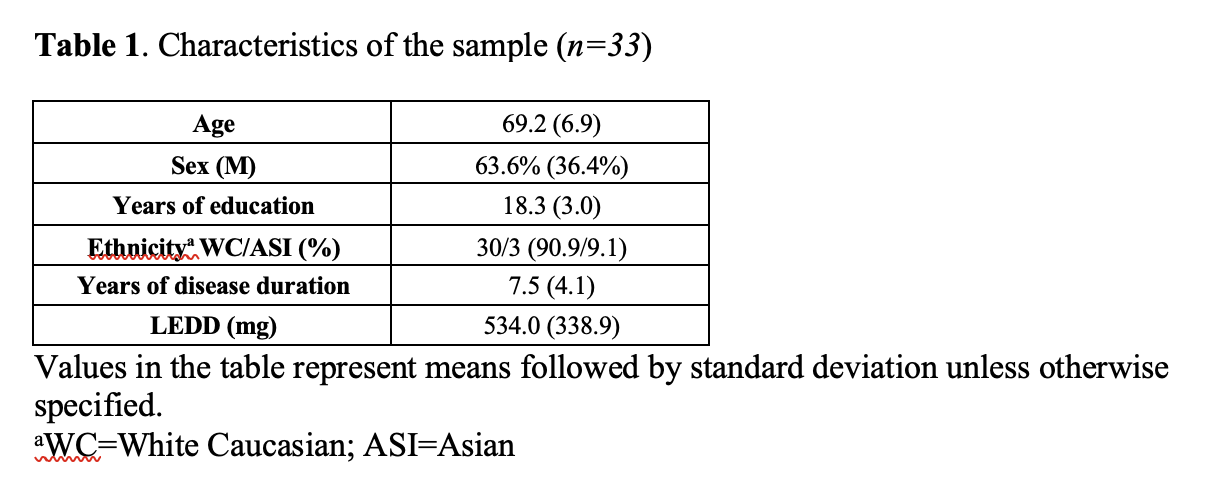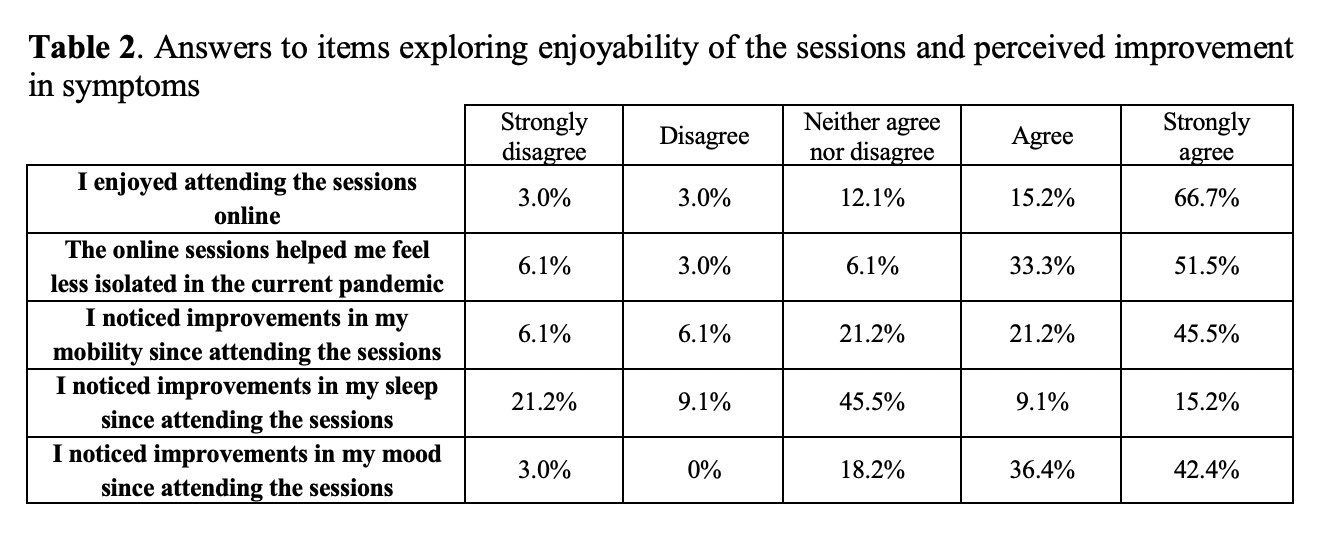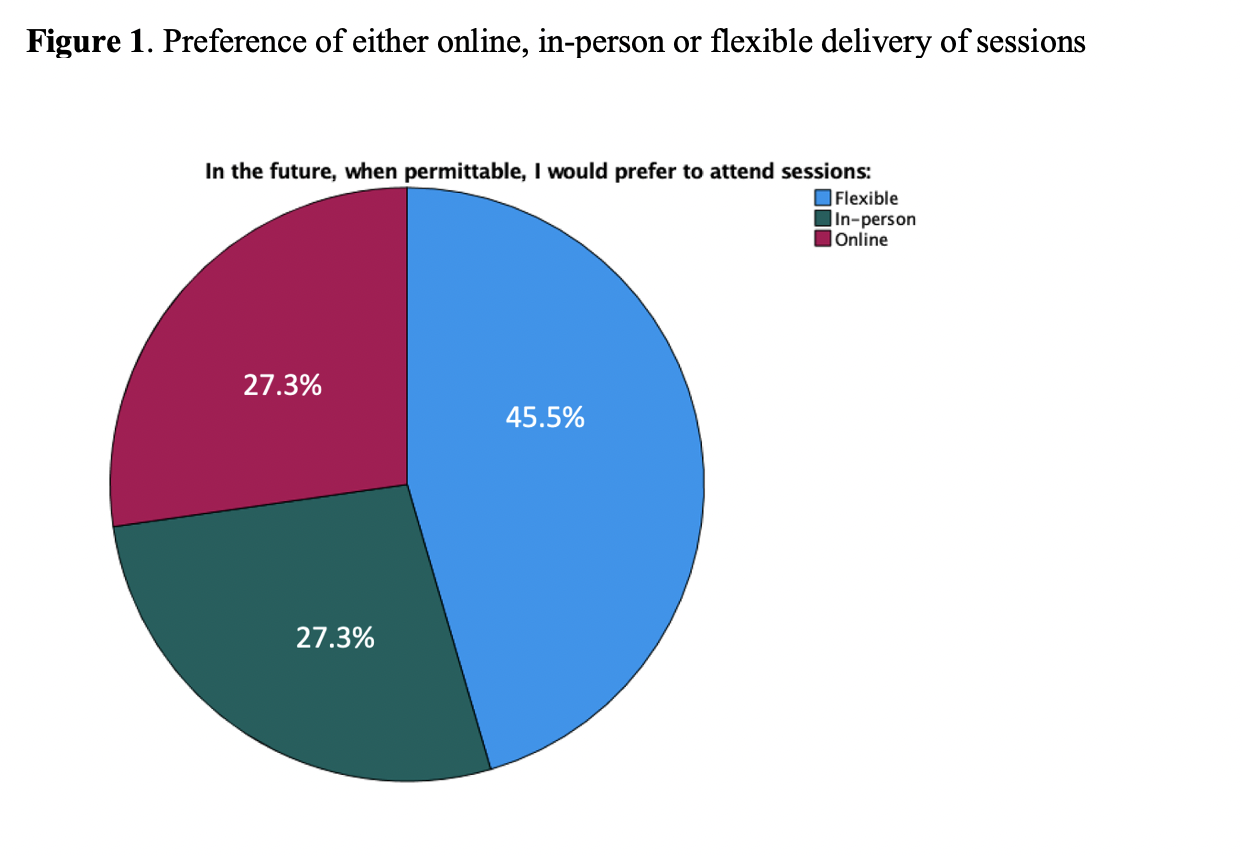 References: 1. Oliveira de Carvalho A, Filho ASS, Murillo-Rodriguez E, Rocha NB, Carta MG, Machado S. Physical Exercise For Parkinson's Disease: Clinical And Experimental Evidence. Clin Pract Epidemiol Ment Health. 2018;14:89-98.
2. Bek J, Groves M, Leventhal D, Poliakoff E. Dance at Home for People With Parkinson's During COVID-19 and Beyond: Participation, Perceptions, and Prospects. Front Neurol. 2021;12:678124.
To cite this abstract in AMA style:
A. Podlewska, R. Davis, L. Batzu, P. Tall, F. Derbyshire-Fox, A. Hartley, N. Sevdalis, A. Woods, K. Ray Chaudhuri. Ballet for Parkinson's disease, a new concept: Remote delivery via the English National Ballet's Dance for Parkinson's programme [abstract].
Mov Disord.
2022; 37 (suppl 2). https://www.mdsabstracts.org/abstract/ballet-for-parkinsons-disease-a-new-concept-remote-delivery-via-the-english-national-ballets-dance-for-parkinsons-programme/. Accessed September 28, 2023.
« Back to 2022 International Congress
MDS Abstracts - https://www.mdsabstracts.org/abstract/ballet-for-parkinsons-disease-a-new-concept-remote-delivery-via-the-english-national-ballets-dance-for-parkinsons-programme/