Objective: The goal of this study was to determine whether canine aromatic detection could be used to detect patients with clinically diagnosed PD.
Background: The onset of Parkinson's disease (PD) predates the emergence of cardinal motor symptoms by decades. Earlier detection of pre-clinical disease is an important unmet need due to the lack of validated biomarkers of PD with reproducible sensitivity and specificity. Canine detection of aromatic signatures of several human diseases has been increasingly explored as biomarkers of disease that may be developed for early diagnosis.
Method: In order to determine the sensitivity and specificity of canine aromatic detection of PD, 46 samples were obtained from of 28 individuals with PD and 18 healthy controls. The ear canal, rich in cerumen, sebum, and dermal microbiome, was selected as a biospecimen that can be easily obtained, shipped, and stored. Two Lagotti were sequentially trained using positive reinforcement and the ParK-9 Training Protocol from five individuals meeting UK Brain Bank criteria for idiopathic PD and healthy controls.
Results: The canines correctly identified 27/28 PD samples as positive (96.43% sensitivity; 95% CI: 81.65% to 99.91%) and identified 13/18 heathy controls as negative (72.22% specificity; 95% CI: 46.52% to 90.31%) when using ear wax samples. The overall accuracy for the diagnosis of PD was 86.96% (95% CI:73.74% to 95.06%).
Conclusion: Biomarker detection of PD is urgently needed. In this study, the canine Lagotto Ramagnolo was able to distinguish biospecimens from individuals with PD from controls with high sensitivity and moderate specificity. Ongoing validation of canine aromatic detection of PD as a potential biomarker is ongoing with additional individuals with PD and wth additional canines. Further research is warranted to attempt to identify a molecular signature of the PD volatilome. (Presented at World Parkinson's Congress, Kyoto, Japan, 2019)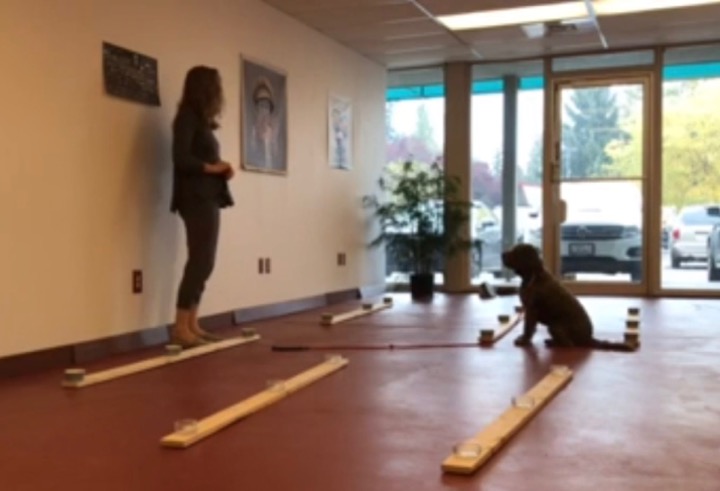 To cite this abstract in AMA style:
L. Mischley, J. Farahnik. Canine Aromatic Detection of Parkinson's Disease: Can Dogs Identify Prodromal Parkinsonism? [abstract].
Mov Disord.
2020; 35 (suppl 1). https://www.mdsabstracts.org/abstract/canine-aromatic-detection-of-parkinsons-disease-can-dogs-identify-prodromal-parkinsonism/. Accessed December 2, 2023.
« Back to MDS Virtual Congress 2020
MDS Abstracts - https://www.mdsabstracts.org/abstract/canine-aromatic-detection-of-parkinsons-disease-can-dogs-identify-prodromal-parkinsonism/