Objective: This study aimed to assess whether chronic pain is a risk factor for prodromal Parkinson disease and determine if pain severity and comorbidity with neurotrauma influenced pPD probability.
Background: The prodromal PD period is characterized by various, and variably expressed, non-motor symptoms. To accommodate this heterogeneity in presentation, a calculator has been developed to predict whether individuals are likely to have prodromal PD (pPD). Currently unaccounted for in this predictive algorithm are traumatic brain injury (TBI) and post-traumatic stress disorder (PTSD). However, evidence for their inclusion is mounting. TBI and PTSD are also increasingly recognized to be linked with chronic pain. In fact, the constellation of these three conditions is surprisingly common, and the cumulative impact of them have led to defining the presence of this trio as the 'polytrauma clinical triad' (PCT). However, despite the strong link between neurotrauma and chronic pain, the link between pain and the dopaminergic system, and the observation of high prevalence of pain complaints in PD, there is a paucity of evidence exploring chronic pain in the prodromal period.
Method: 216 US Veterans were enrolled who had self-reported recurrent or persistent pain for at least three months. Of these, 44 met criteria for PTSD, 39 for TBI, and 41 for all three conditions. Several pain, sleep, affective, and trauma questionnaires were administered. Participants' history of RBD was determined via self-report, with a subset undergoing confirmatory polysomnography. We employed the prodromal calculator per published MDS guidelines. Chi square, ANOVA, and Pearson correlation performed, as appropriate.
Results: A greater proportion of Veterans with chronic pain exhibited RBD (36% vs. 10%) and pPD (18.0% vs. 8.3%) compared to controls. Associations were strengthened with RBD (70%) and pPD (27%) when chronic pain co-occurred with TBI and PTSD. Partial effects were seen with just TBI or PTSD alone. When analyzed as continuous variables, symptom severity correlated with pPD probability (r = 0.28, p=0.03).
Conclusion: These data demonstrate the potential utility of chronic pain, TBI, and PTSD in the prediction of pPD, and the importance of trauma-related factors in the pathogenesis of PD.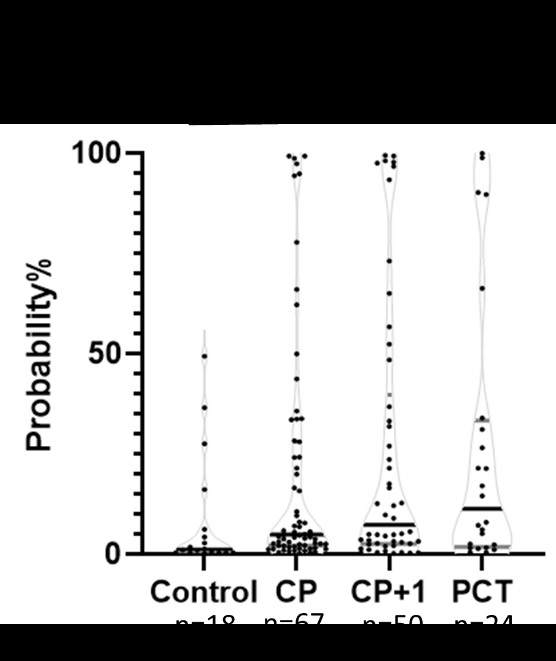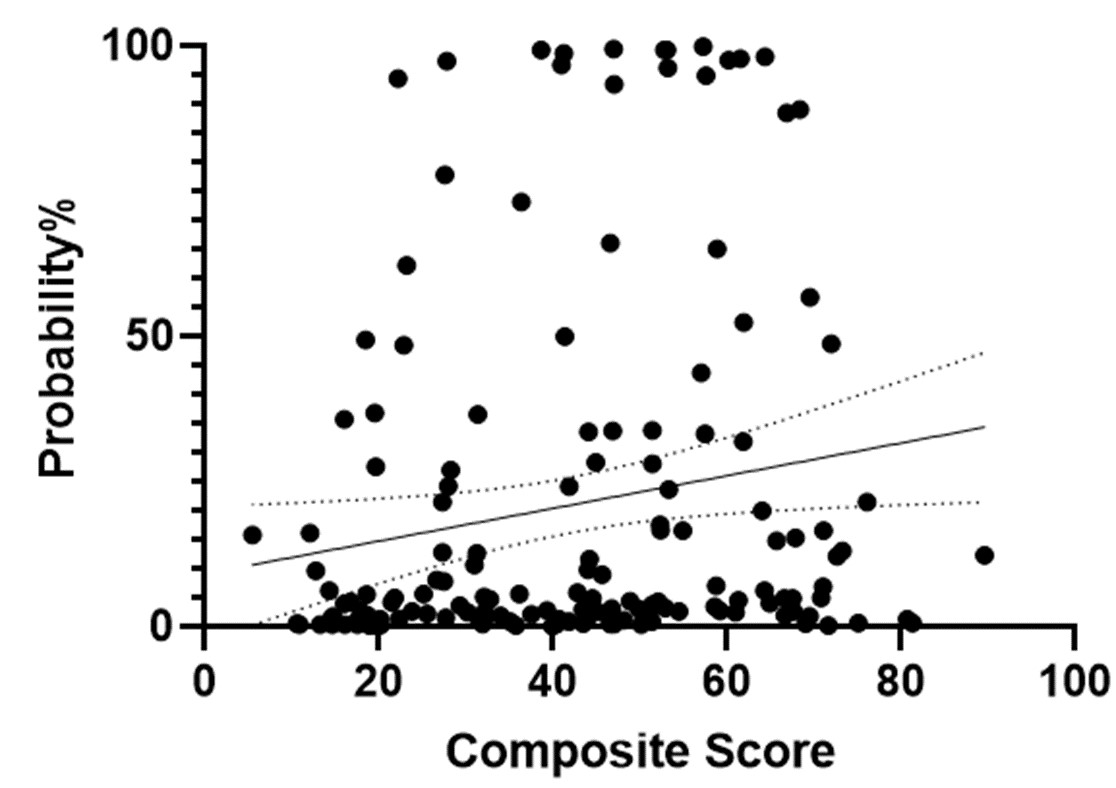 To cite this abstract in AMA style:
L. Neilson, N. Balba, J. Elliott, G. Scott, M. Heinricher, M. Lim. Chronic pain and the polytrauma clinical triad are risk factors for prodromal PD [abstract].
Mov Disord.
2023; 38 (suppl 1). https://www.mdsabstracts.org/abstract/chronic-pain-and-the-polytrauma-clinical-triad-are-risk-factors-for-prodromal-pd/. Accessed September 25, 2023.
« Back to 2023 International Congress
MDS Abstracts - https://www.mdsabstracts.org/abstract/chronic-pain-and-the-polytrauma-clinical-triad-are-risk-factors-for-prodromal-pd/