Objective: The aim of this study was to investigate how people with Parkinson´s disease experience an intervention of optimizing their own medical treatment through digitally supported self-monitoring.
Background: Parkinson's disease is an incurable, progressive neurodegenerative movement disorder. Treatment is symptomatic. Medication related fluctuations in symptoms need to be treated since this has an impact on everyday life. Digital tools have been used for monitoring symptom fluctuations in an objective way, but with limited access of data to the patients.
We hypothesized that patient driven adjustment of medication guided by the digital monitoring can increase patient empowerment. A digital wrist-worn symptom diary (PSW) which patients can use to self-monitor and evaluate symptoms on a web platform, was used.
Method: A conveniency sample of seven patients, 4 women and 3 men, 33 to 80 years old from two neurology clinics participated. They used the PSW for at least 4 weeks and could change medication within predefined limits guided by the PSW platform and online material about treating symptom fluctuations. To investigate the patient experience of using the intervention, a qualitative semi-structured interview, was performed after 4-6 weeks of PSW use. Inductive content analysis was used to analyze the interviews.
Results: Two categories and five subcategories emerged showing that self-monitoring in combination with optimizing drug therapy through self-management leads to a feeling of increased participation and empowerment that increases the ability to self-care. Social and individual barriers as well as inadequate digital tool design were aggravating factors that constituted barriers to self-care. [figure1]
Conclusion: Self-management through digital self-monitoring can contribute to empowering people with Parkinson's disease in their self-care. The intervention is a complement that will not replace contact with care, but the possibility of using digital tools to improve self-management of PD with the support of specialist PD nurses should be further explored using devices tailored for this purpose.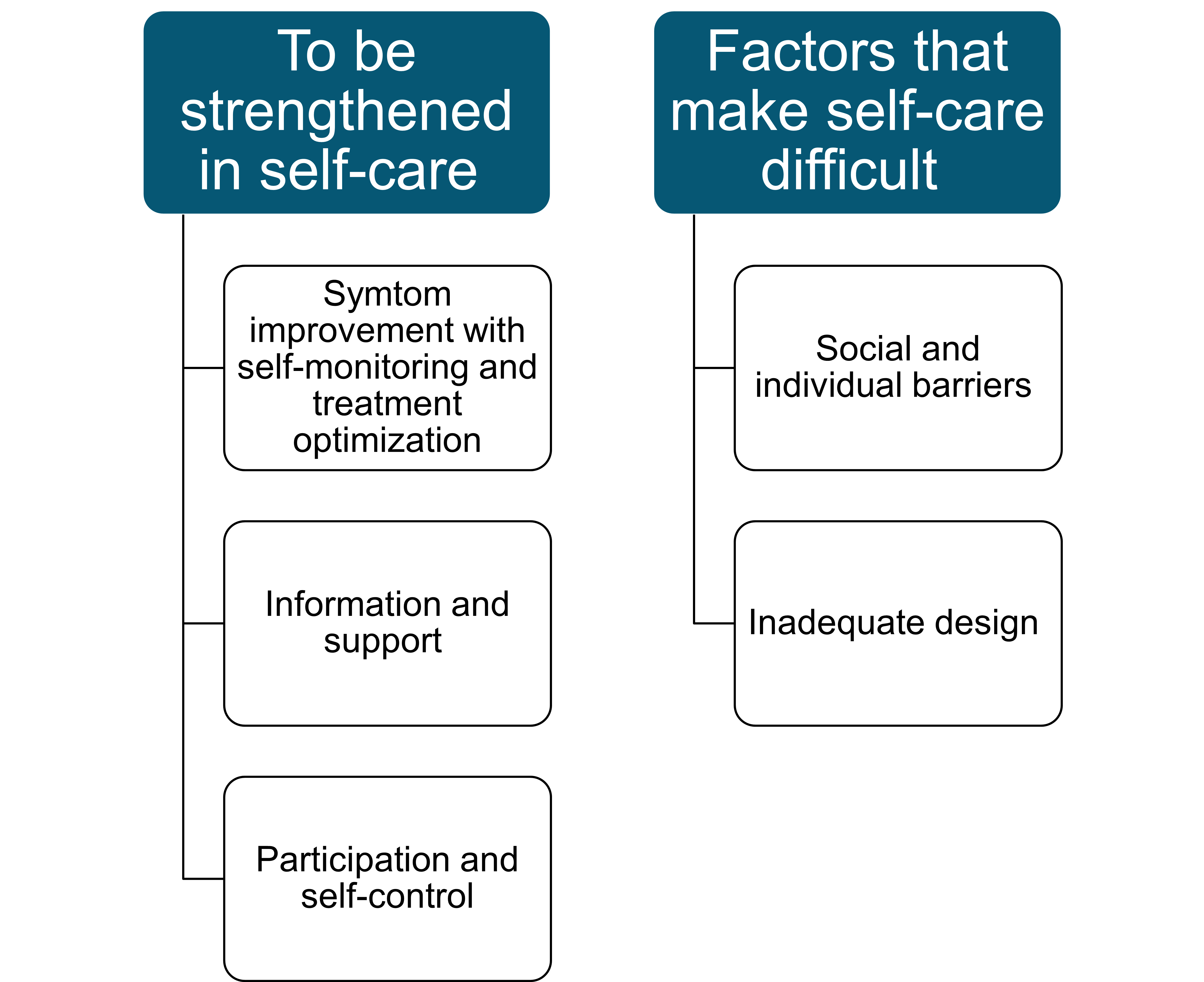 To cite this abstract in AMA style:
K. Fåglum, A. Hjorth, M. Christani, P. Hagell, A. Ozanne, F. Bergquist. How do people with Parkinson's disease experience self-optimization of treatment using digitally supported symptom monitoring? [abstract].
Mov Disord.
2023; 38 (suppl 1). https://www.mdsabstracts.org/abstract/how-do-people-with-parkinsons-disease-experience-self-optimization-of-treatment-using-digitally-supported-symptom-monitoring/. Accessed September 21, 2023.
« Back to 2023 International Congress
MDS Abstracts - https://www.mdsabstracts.org/abstract/how-do-people-with-parkinsons-disease-experience-self-optimization-of-treatment-using-digitally-supported-symptom-monitoring/