Objective: Our study is to summarize genotype-phenotype features with KMT2B-related dystonia in China.
Background: KMT2B-related dystonia is a recently discovered childhood onset movement disorder. It usually progresses to generalized dystonia with cervical, cranial, pharynx and larynx involvement.
Method: We used gene panel and whole-exome sequencing technologies to screen a cohort of 20 dystonia patients with KMT2B variants. Genetic, clinical and neuroimaging characteristics were collected and analyzed discreetly.
Results: We summarized the genotype and phenotypic characteristics of KMT2B patients in China[Table1], including 16 sporadic patients and 3 pedigrees (including 4 patients)[Figure1]. Among all the variants, 6 missense variants, 1 nonsense variant and 13 frameshift variants were discovered. The age of onset was between 1 month and 24 years (average 6.90 ± 5.72 years). 65% (13/20) of patients were onset from lower-limbs. Upper-limbs or larynx was account for 15% (3/20) and 20% (4/20), respectively. Pharynx and larynx involvements were particularly common, 85% (17/20) showed dysarthria or chewing difficulties. 55% (11/20) had montage of facial features. In the same family, male patients tended to have severe symptoms than female. Carriers of KMT2B variants may present with non-motor symptoms without dystonia. Some abnormal endocrine metabolism could also be observed in our patients, including advanced bone age that had never been reported before[Figure2].
Conclusion: We recommended that chromosomal microarray analysis (CMA) or copy number variant (CNV) comes first before performing WES or gene panels, which were more sensitive to detect pathogenic microdeletions vatiants. We speculated that KMT2B might lead to phenotypic heterogeneity in different genders through influencing estrogen levels. Newly discovered phenotypic characteristics, advanced bone age, need more researches to verity. The genotypic and phenotypic spectrums through reporting Chinese KMT2B-related dystonia patients were further expanded.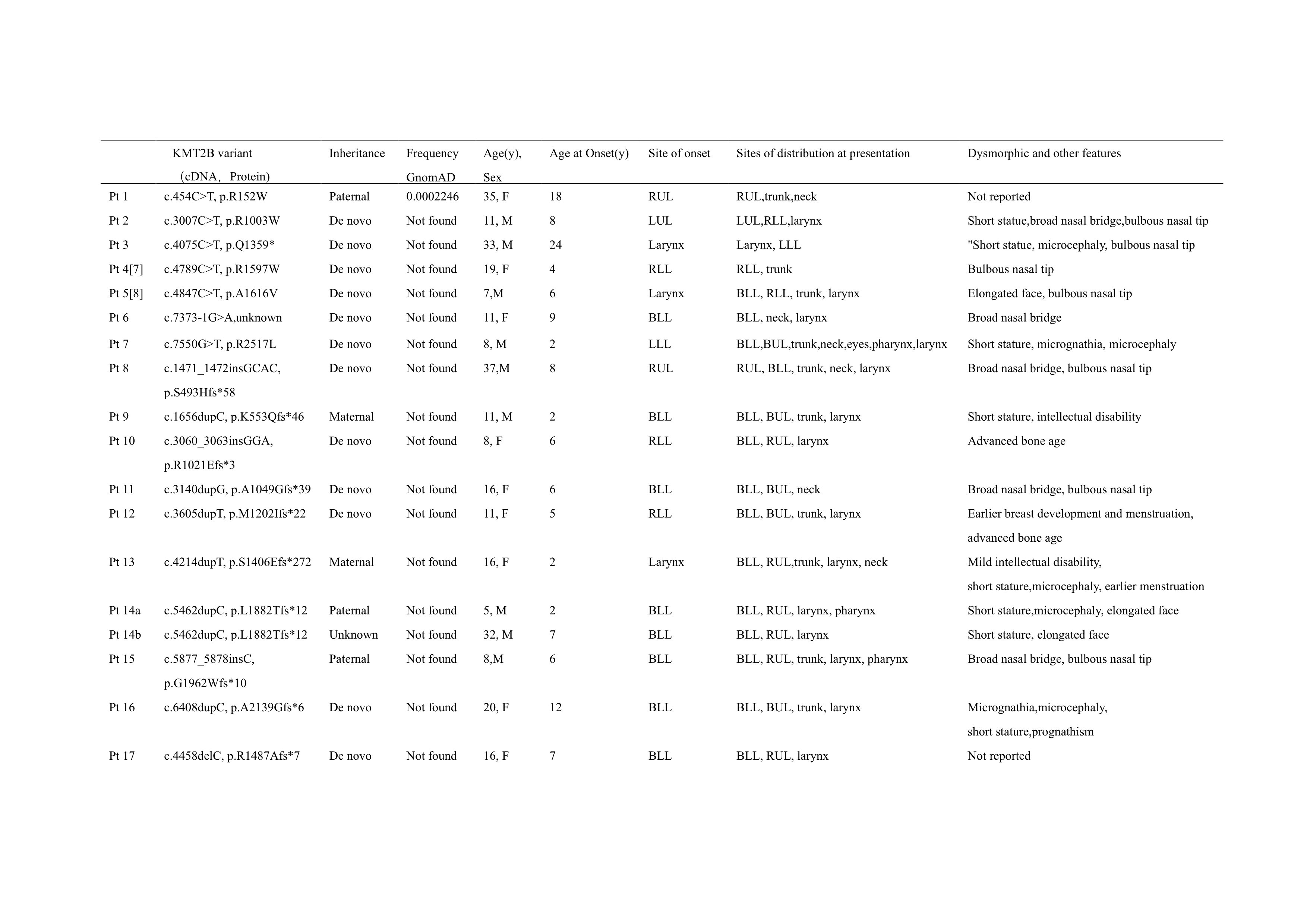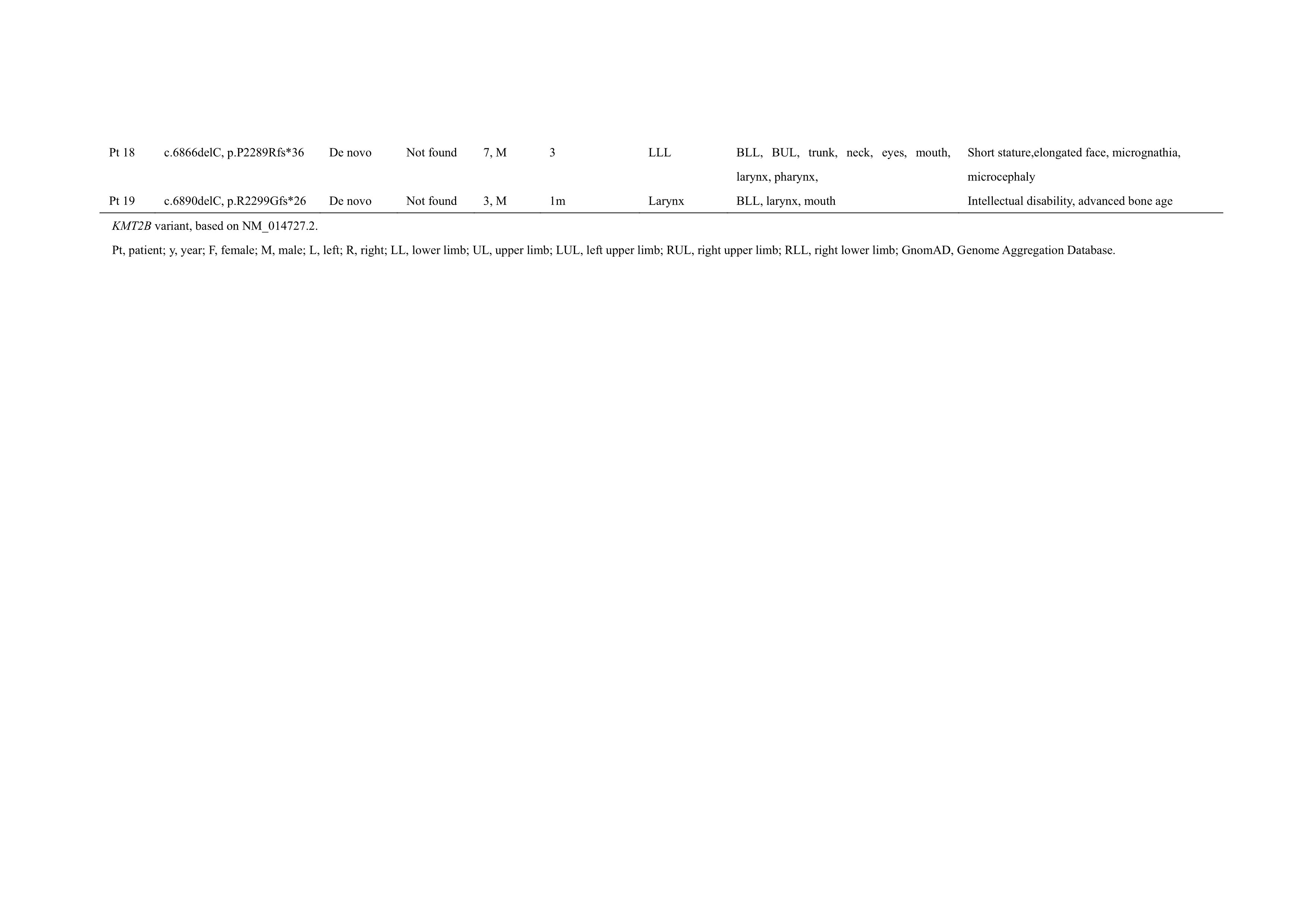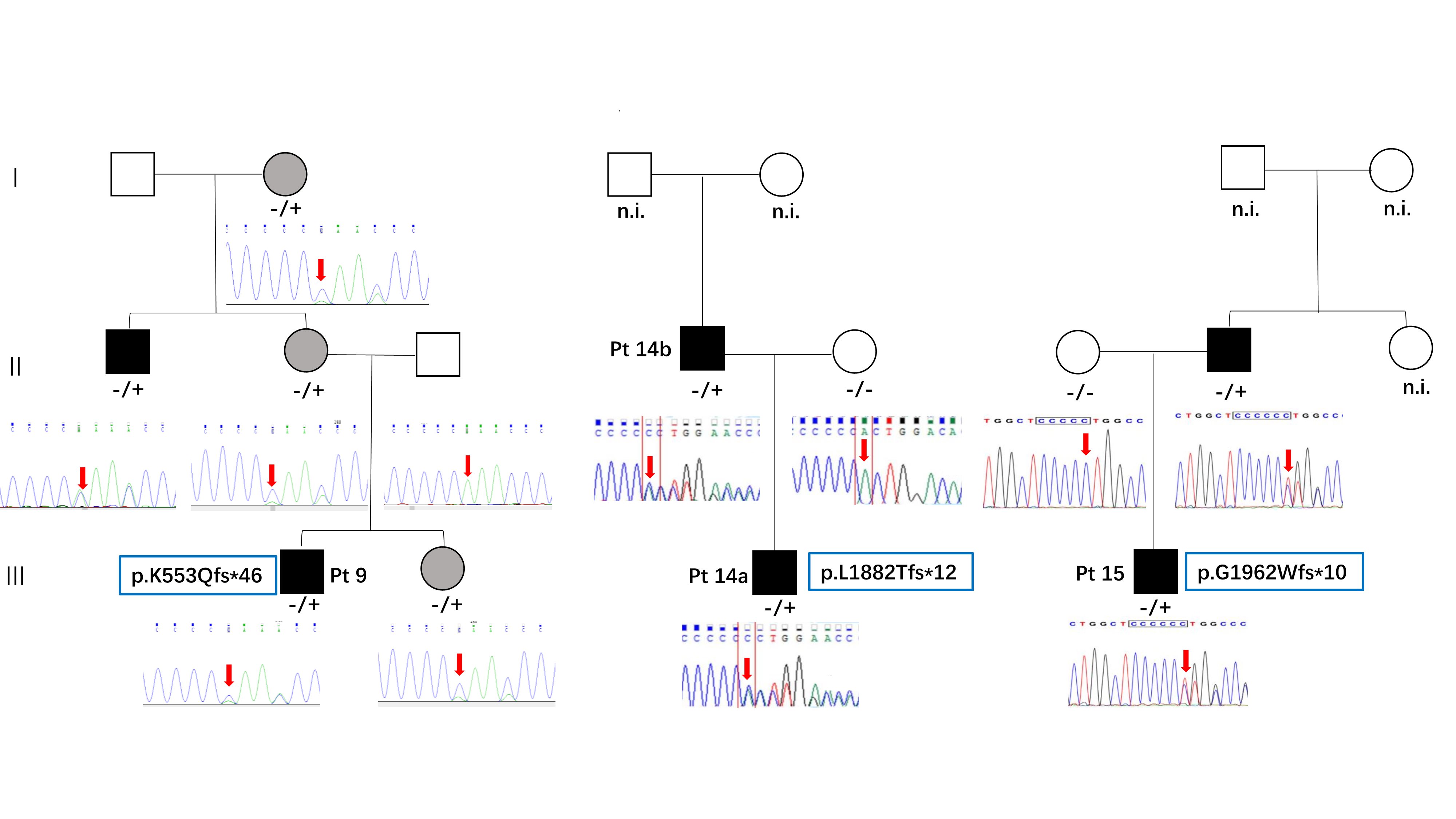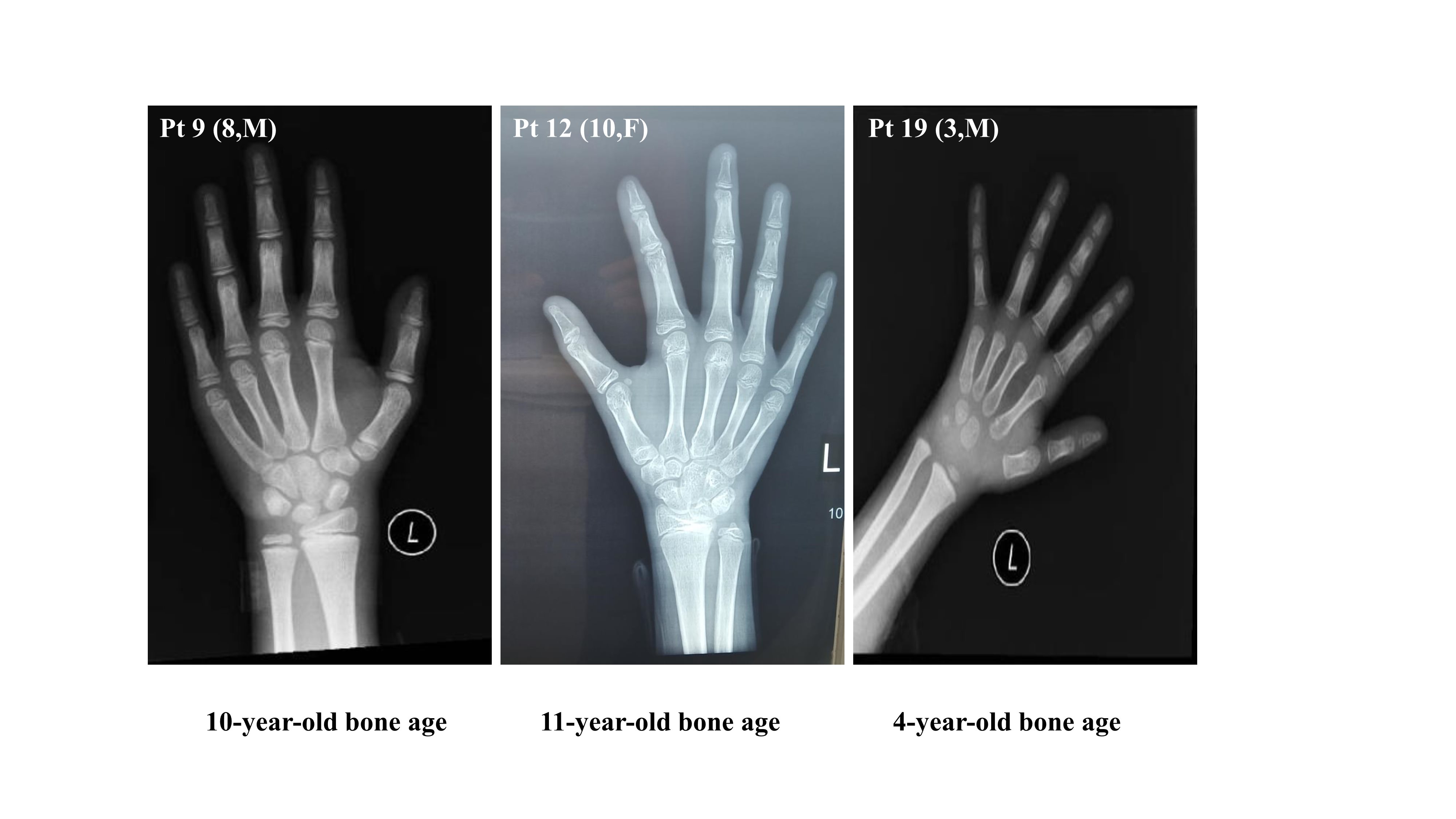 To cite this abstract in AMA style:
X.Y Li, L. Wang, X.H Wan. Phenotypic heterogeneity in Chinese dystonia patients with KMT2B variants [abstract].
Mov Disord.
2020; 35 (suppl 1). https://www.mdsabstracts.org/abstract/phenotypic-heterogeneity-in-chinese-dystonia-patients-with-kmt2b-variants/. Accessed November 29, 2023.
« Back to MDS Virtual Congress 2020
MDS Abstracts - https://www.mdsabstracts.org/abstract/phenotypic-heterogeneity-in-chinese-dystonia-patients-with-kmt2b-variants/