Objective: Determine the prevalence of dysphagia in patients with Parkinson's disease (PD) and compare the Swallowing Disturbance Questionnaire (SDQ) and Eating Assessment Tool (EAT-10).
Background: Dysphagia in PD occurs in a large part of patients where a prevalence of up to 80% of cases has been described, which affects the quality of life, interfering with the taking of medication, dietary habits and can cause aspiration pneumonia, which is the leading cause of death in this pathology. The SDQ was originally designed and validated for the detection of swallowing problems in patients with PD, however, it is currently also used to identify dysphagia in other etiologies. EAT-10 is another questionnaire used for screening dysphagia but has been used in a few neurological disorders.
Method: Fifteen patients were collected from the movement disorders clinic of the National Institute of Neurology and Neurosurgery which divided groups stratified through the Hoehn and Yahr stadiums as well as the MDS-UPDRS part 2.3 score (Chewing and swallowing) and domain 6 question 20 (¿Does the patient has difficulty swallowing?) Of the non-motor symptom assessment scale (NMSS Q20) to know the difference in the detection of patients with PD with swallowing problems.
Results: Of the fifteen patients evaluated, four patients have a swallowing disorder. The four patients have an alteration due to UPDRS 2.3, three patients using NMSS Q20 and two patients obtained a score for dysphagia according to the SDQ and EAT-10 scales. One patient had swallowing disorder due to UPDRS 2.3 and NMSS Q20, another had an alteration for the UPDRS 2.3, NMSS Q20 and EAT-10, another one had an alteration for the UPDRS 2.3, NMSS Q20 and SDQ. Only one patient had an alteration in the four parameters. The prevalence of dysphagia is 13.33% and swallowing disorder is 26.66%.
Conclusion: The most sensitive variables to detect swallowing disorder were the NMS Q20 and the UPDRS 2.3 because are very general questions. However, the validated scales for dysphagia are the EAT-10 and specifically for PD the SDQ, only 2 patients met the score for dysphagia, but they did not detect the same patients. It may be due to questions that are directed at the subjective severity (EAT-10) and the frequency of symptoms (SDQ). A larger sample is needed to compare the non-inferiority of EAT-10, also compare with the gold standard VFSS and FEES.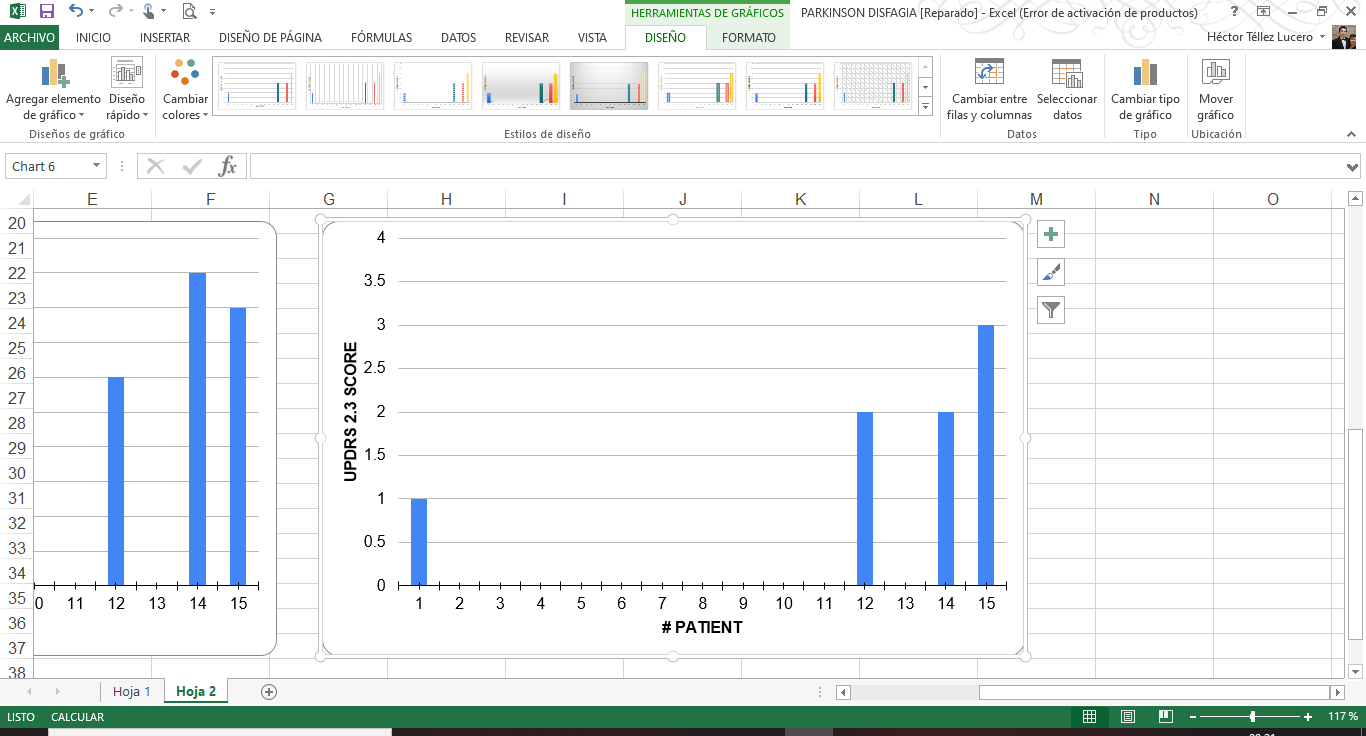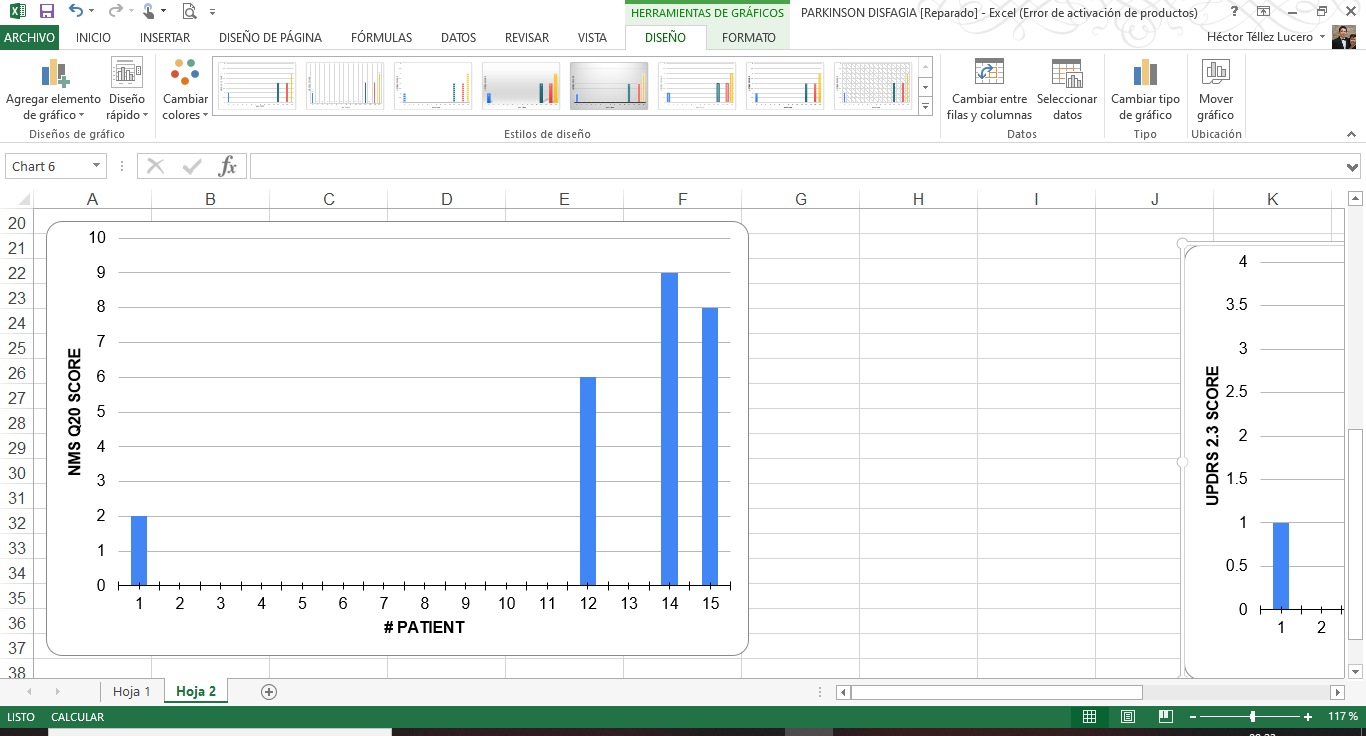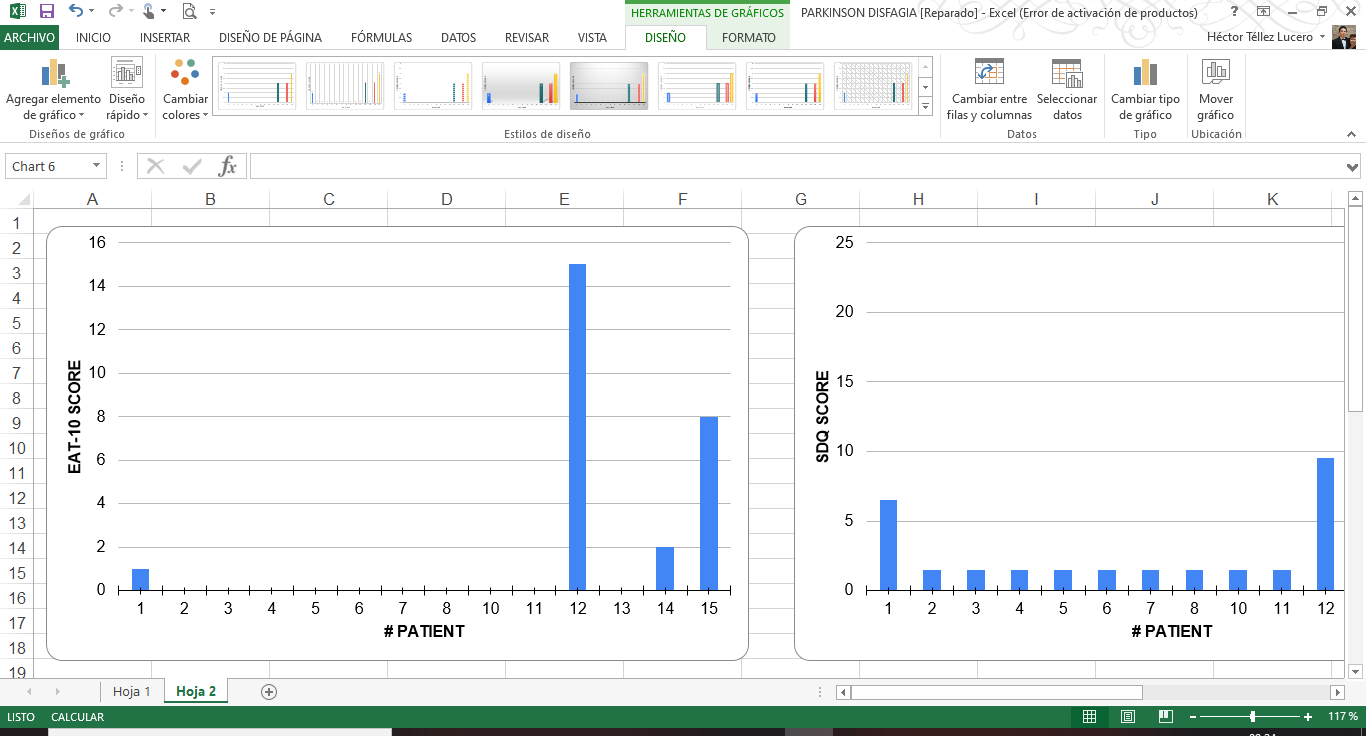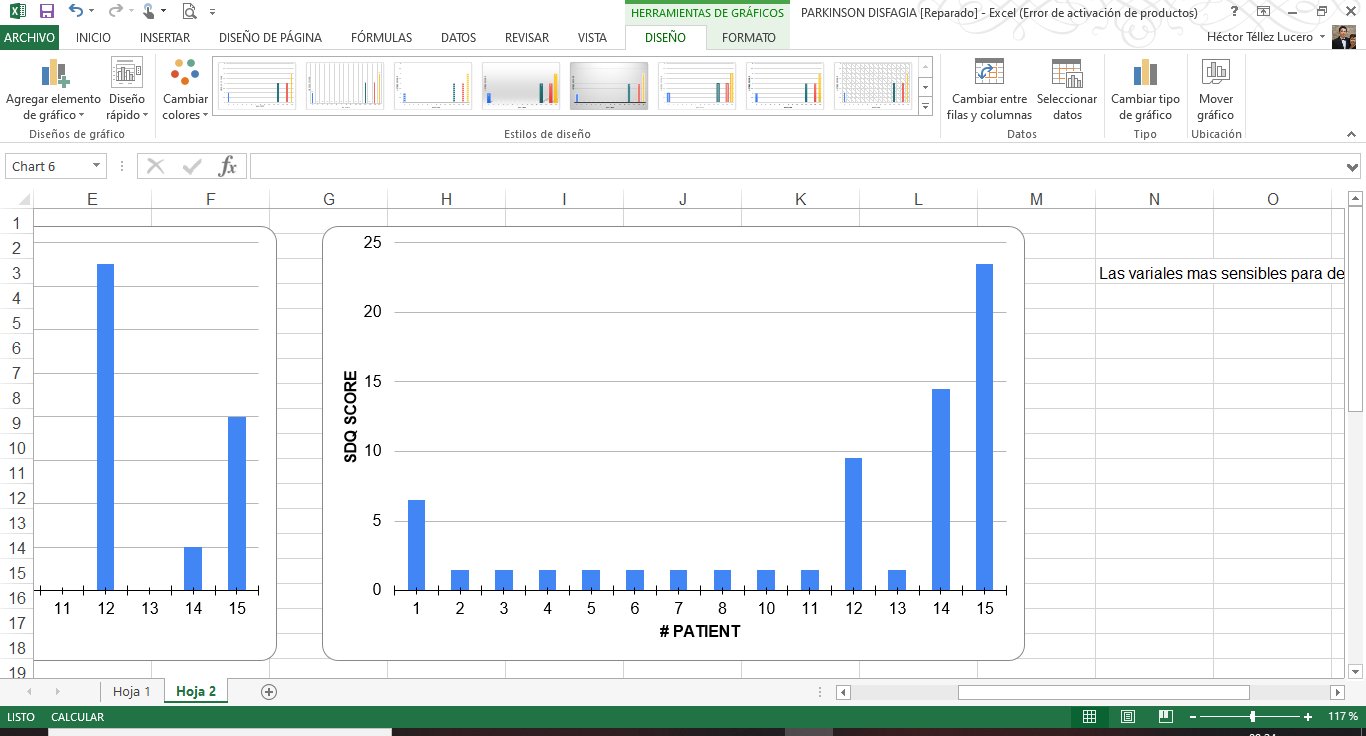 References: 1. Nienstedt JC, Bihler M, Niessen A, Plaetke R, Pötter-Nerger M, Gerloff C, et al. Predictive clinical factors for penetration and aspiration in Parkinson's disease. Neurogastroenterol Motil. 2019;31(3):1–9. 2. Suttrup I, Warnecke T. Dysphagia in Parkinson's Disease. Dysphagia. 2016;31(1):24–32. 3. Mamolar Andrés S, Santamarina Rabanal ML, Granda Membiela CM, Fernández Gutiérrez MJ, Sirgo Rodríguez P, Álvarez Marcos C. Trastornos de la deglución en la enfermedad de Parkinson. Acta Otorrinolaringol Esp [Internet]. 2017;68(1):15–22. Available from: http://dx.doi.org/10.1016/j.otorri.2016.02.001
To cite this abstract in AMA style:
H. Téllez-Lucero, O. Cárdenaz-Saenz, F. Herrera-Rodríguez, E. Escobar-Valdivia, A. Abundes-Corona, O. Esquivel-Zapata, Y. Ríos-Solís, A. Cervantes-Arriaga, M. Rodríguez-Violante. Prevalence of dysphagia and screening tools in patients with Parkinson's disease [abstract].
Mov Disord.
2020; 35 (suppl 1). https://www.mdsabstracts.org/abstract/prevalence-of-dysphagia-and-screening-tools-in-patients-with-parkinsons-disease/. Accessed December 7, 2023.
« Back to MDS Virtual Congress 2020
MDS Abstracts - https://www.mdsabstracts.org/abstract/prevalence-of-dysphagia-and-screening-tools-in-patients-with-parkinsons-disease/