Session Information
Session Time: 1:45pm-3:15pm
Location: Hall 3FG
Objective: Propionibacterium acnes infection in DBS patients has distinct characteristics that distinguish it from the most commonly associated bacteria in postoperative wound infections, Staphylococcus aureus. Whereas S. aureus is typically presents with early fever and elevated inflammatory markers, P. acnes infections in DBS more typically present with later clinical onset and unremarkable inflammatory markers. Our objective is to highlight the unique characteristics of P. acnes infections in DBS patients. The unifying feature amongst the cases was the presentation of neurological symptoms in the absence of fever or elevated inflammatory markers.
Background: Deep Brain Stimulation (DBS) in as increasingly applied modality for treatment of movement disorders such and Parkinson's Disease and essential tremor. Although DBS has an excellent and well proven safety profile, a small risk of infection still exists. A rare and previously underreported form is noted here. Propionibacterium acnes infections in DBS patients have distinct presentation characteristics, including later clinical onset and normal inflammatory markers. We review a series of infections and the literature in an effort to raise awareness of a process that can go unnoticed and lead to devastating clinical outcomes.
Methods: We review the literature in conjunction with a series of three P. acnes DBS infections at our institution, with attention to commonalities between patients and clinical presentation. A standard frame-based DBS surgical approach was followed on all cases. Preoperative prophylactic treatments included the use of nafcillin for Case 1, vancomycin for Case 2, and cefazolin for Case 3.
Results: Common characteristics of infections included lack of clinical history of fever, chills, or sweats. Another similarity was seen in absence of elevation in inflammatory markers. All cases showed delayed presentation months after the initial surgery and presented with slow onset of neurologic deficits. Case 1 resulted with a 1.7 cm abscess at the tip of the implanted electrode. Case 2 developed a 2.4 cm cystic lesion around the tip of the electrode. Case 3 developed a 2.2 cm cystic lesion. All three cases yielded P. acnes in cultures of explanted leads.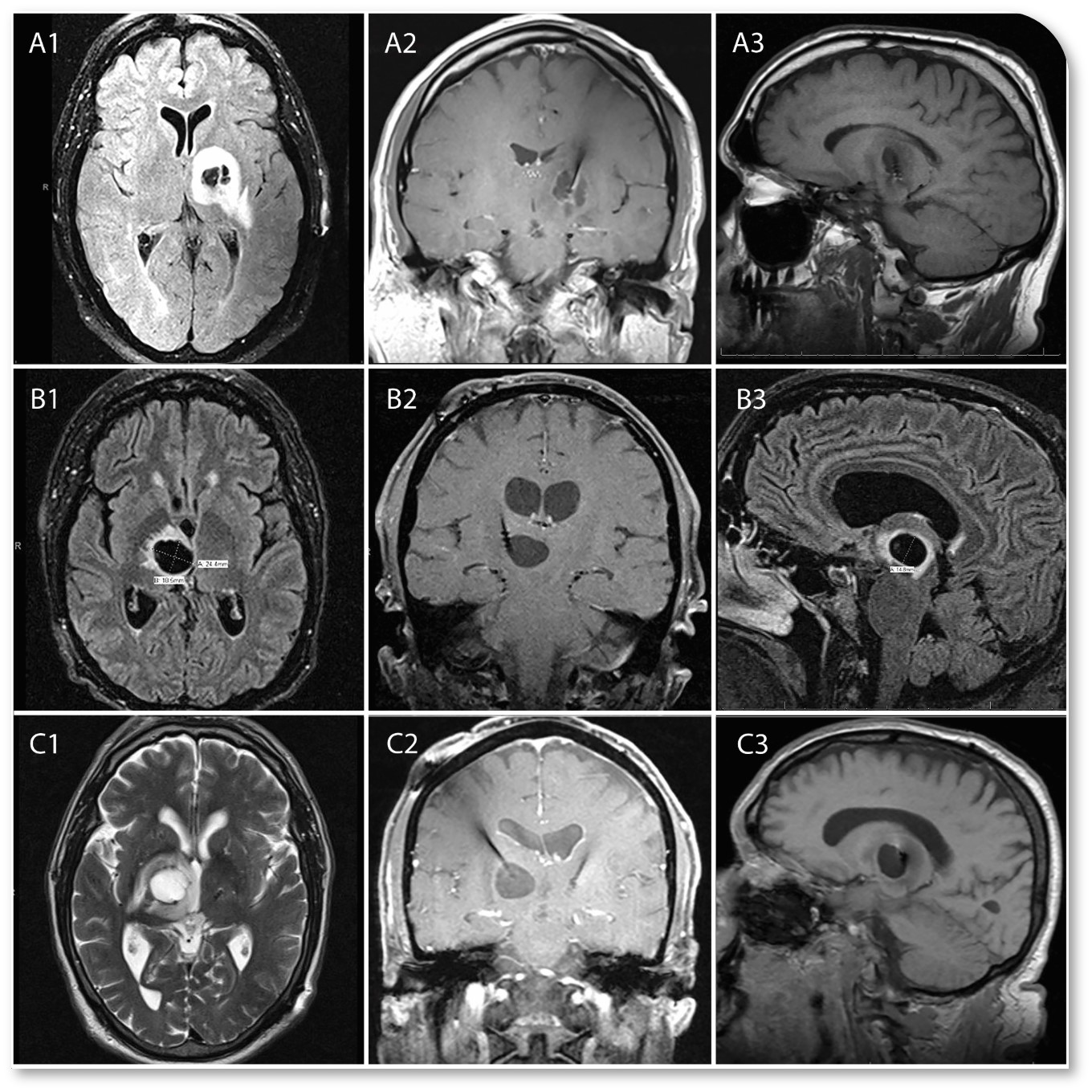 Conclusions: In context of delayed and subtle neurological changes in DBS patients, infection caused by P. acnes must be taken into consideration and routinely evaluated by cranial imaging for more rapid diagnosis and to avoid additional harm.
References: 1. Bhatia R, Dalton A, Richards M, Hopkins C, Aziz T, et al. (2011) The incidence of deep brain stimulator hardaware infection: the effect of change in antibiotic prophylaxis regimen and review of the literature. British Journal of Neurosurgery 25: 625-631. 2. Bjerknes S, Skogseid IM, Saehle T, Dietrichs E, Toft M (2004) Surgical site infections after deep brain stimulation surgery: frequency, characteristics and management in a 10-year period. PLoS ONE 9: e105288. 3. Gorgulho A, Juillard C, Uslan DZ, Tajik K, Aurasteh P, et al. (2009) Infection following deep brain stimulator implantation performed in the conventional versus magnetic resonance imaging-equipped operating room. J Neurosurg 110: 239-246. 4. Temel Y, Ackermans L, Celik H, Spincemaille GH, van der Linden C, et al. (2004) Management of hardware infections following deep brain stimulation. Acta Neurochir 155: 355-361. 5. Sillay KA, Larson PS, Starr PA (2008) Deep brain stimulator hardware-related infections: incidence and management in a large series. Neurosurgery 62: 360-367. 6. Voges J, Waerzeggers Y, Maarouf M, Lehrke R, Koulousakis A, et al. (2006) Deep-brain stimulation: long-term analysis of complication caused by hardware and surgery – experiences from a single centre. J Neurol Neurosurg Psychiatry 77: 868-872. 7. Fily F, Haegelen C, Tattevin P, Buffet-Batillon S, Revest M, et. al. (2011) Deep brain stimulation hardware-related infections: a report of 12 cases and review of the literature. Clinical Infectious Diseases 52: 1020-1023. 8. Umemura A, Jaggi JL, Hurtig HI, Siderowf AD, Colcher A, et al. (2003) Deep brain stimulation for movement disorders: morbidity and mortality in 109 patients. J Neurosurg 98: 779-784. 9. Farrokhi FR, Gunther M, Williams B, Blackmore CC (2013) Application of lean methodology for improved quality and efficiency in operating room instrument availability. Journal for Healthcare Quality. 10. Hegde V, Meredith DS, Kepler CK, Huang RC (2012) Management of postoperative spinal infections. World J Orthop 3: 182-189.
To cite this abstract in AMA style:
R. Lewis, F. Farrokhi, M. Marsans. Propionibacterium acnes Infection with Intracerebral Abscess in Deep Brain Stimulation [abstract].
Mov Disord.
2018; 33 (suppl 2). https://www.mdsabstracts.org/abstract/propionibacterium-acnes-infection-with-intracerebral-abscess-in-deep-brain-stimulation/. Accessed December 7, 2023.
« Back to 2018 International Congress
MDS Abstracts - https://www.mdsabstracts.org/abstract/propionibacterium-acnes-infection-with-intracerebral-abscess-in-deep-brain-stimulation/