Objective: Spinocerebellar Ataxia Type 5 (SCA5) is an uncommon cause of cerebellar ataxia with onset generally within the third and the fourth decade and a slow progressive course. It is caused by heterozygous mutations of SPTBN2 gene.
Background: Here we present the case of a 23 years-old woman who came to the Emergency Room for the sudden onset of disabling facial tics (sniffing). The neurological examination revealed an ataxic gait, slurred speech mild bilateral dysdiadochokinesia, lateral and vertical nystagmus, hypometric saccades and oligophrenia. Furthermore, the mother reported a delay in the acquisition of motor and cognitive functions, particularly, the patient couldn't walk until she was 7 years-old and she needed a teacher's aide while attending primary and secondary school. The family history was negative. A cerebral CT scan showed a severe cerebellar atrophy particularly involving the vermis.
Method: A cerebral CT scan showed a severe cerebellar atrophy particularly involving the vermis.
Results: A whole genome sequencing analysis was performed, detecting an heterozygotic SPTBN2 mutation (p. 271s, exon 8), absent in the parents and in the two siblings. That mutation has not yet been described but the in-silico analysis defined it as likely pathogenetic.
Conclusion: This is a very unusual case of infantile-onset spinocerebellar ataxia associated with a novel SPTBN2 mutation: the presence of a global developmental delay and oligophrenia make it more similar to SPARCA1, caused by homozygotic mutations of SPTBN2. Furthermore, to the best of our knowledge, no other cases of SCA5 with facial tics have been described, thus broadening the clinical spectrum of this rare condition.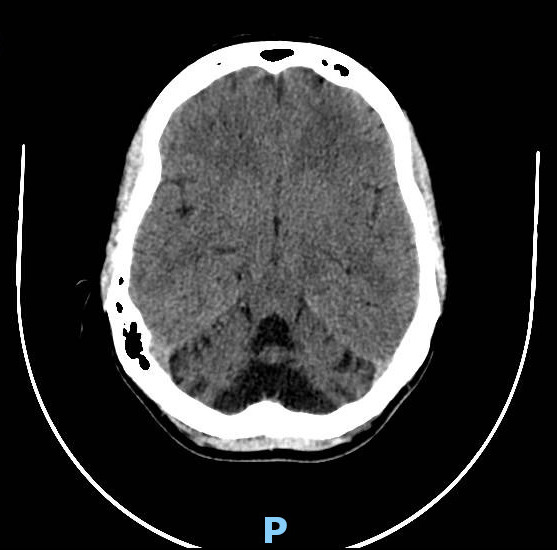 References: Elsayed, S. M., Heller, R., Thoenes, M., Zaki, M. S., Swan, D., Elsobky, E., Zühlke, C., Ebermann, I., Nürnberg, G., Nürnberg, P., & Bolz, H. J. (2014). Autosomal dominant SCA5 and autosomal recessive infantile SCA are allelic conditions resulting from SPTBN2 mutations. European Journal of Human Genetics, 22(2), 286–288. https://doi.org/10.1038/ejhg.2013.150
Manto, M., Gandini, J., Feil, K., & Strupp, M. (2020). Cerebellar ataxias: An update. Current Opinion in Neurology, 33(1), 150–160. https://doi.org/10.1097/WCO.0000000000000774
To cite this abstract in AMA style:
S. Gallo, L. Magistrelli, E. Contaldi, I C. Campini, R. Cantello, C. Comi. Spinocerebellar Ataxia Type 5: an Unusual Infantile Onset with Development Delay [abstract].
Mov Disord.
2022; 37 (suppl 2). https://www.mdsabstracts.org/abstract/spinocerebellar-ataxia-type-5-an-unusual-infantile-onset-with-development-delay/. Accessed September 28, 2023.
« Back to 2022 International Congress
MDS Abstracts - https://www.mdsabstracts.org/abstract/spinocerebellar-ataxia-type-5-an-unusual-infantile-onset-with-development-delay/