Objective: To establish a comprehensive research and clinical trial-ready resource of centers working with individuals with monogenic Parkinson's Disease (PD).
Background: As gene-targeted therapies are increasingly being developed for PD, identifying and characterizing carriers of specific genetic pathogenic variants is imperative. Only a small fraction of the estimated number of subjects with monogenic PD worldwide are currently represented in the literature and the availability of large enough clinical trial-ready cohorts is limited. To our knowledge, this is the first resource providing a detailed overview on globally available study centers and their facilities with a focus on monogenic PD.
Method: We invited international researchers in the field of monogenic PD to share information about their study centers. We developed an online survey to assess the number of patients they follow, data that are assessed in a standardized fashion, available biomaterials, laboratory, and clinical trial facilities. This information will be made available to members of the MJFF Global Genetic PD Study Group and also to external researchers upon request. To ensure sustainability of this resource, participants will be invited to update their information on an annual basis.
Results: A total of 61 centers worldwide from all inhabited continents and 37 different countries provided data on their facilities (Figure 1). Sex, age, and age at onset of PD are standard at all centers, but not all centers have access to more detailed clinical data (e.g., the UPDRS is only routinely available at n=44 (72%) of the centers). Regarding available biomaterials, n=43 centers (70%) have at least DNA readily available and additional blood-derived materials can be obtained by most centers (RNA, Serum, Plasma, Whole blood; 79-85%). Almost all centers (95%) have IRB in place to share biomaterials. Imaging facilities are widely available at the participating centers (MRI: 92%, SPECT/PET: 75%, TCS: 48%). Seventy percent of the centers are already clinical trial sites and additional 21% are willing to embark on clinical trials.
Conclusion: The MJFF Global Genetic PD Research Resource will facilitate rapid and easy identification of suitable study subjects and centers for new studies and clinical trials and will promote collaborative efforts within the international monogenic PD research community.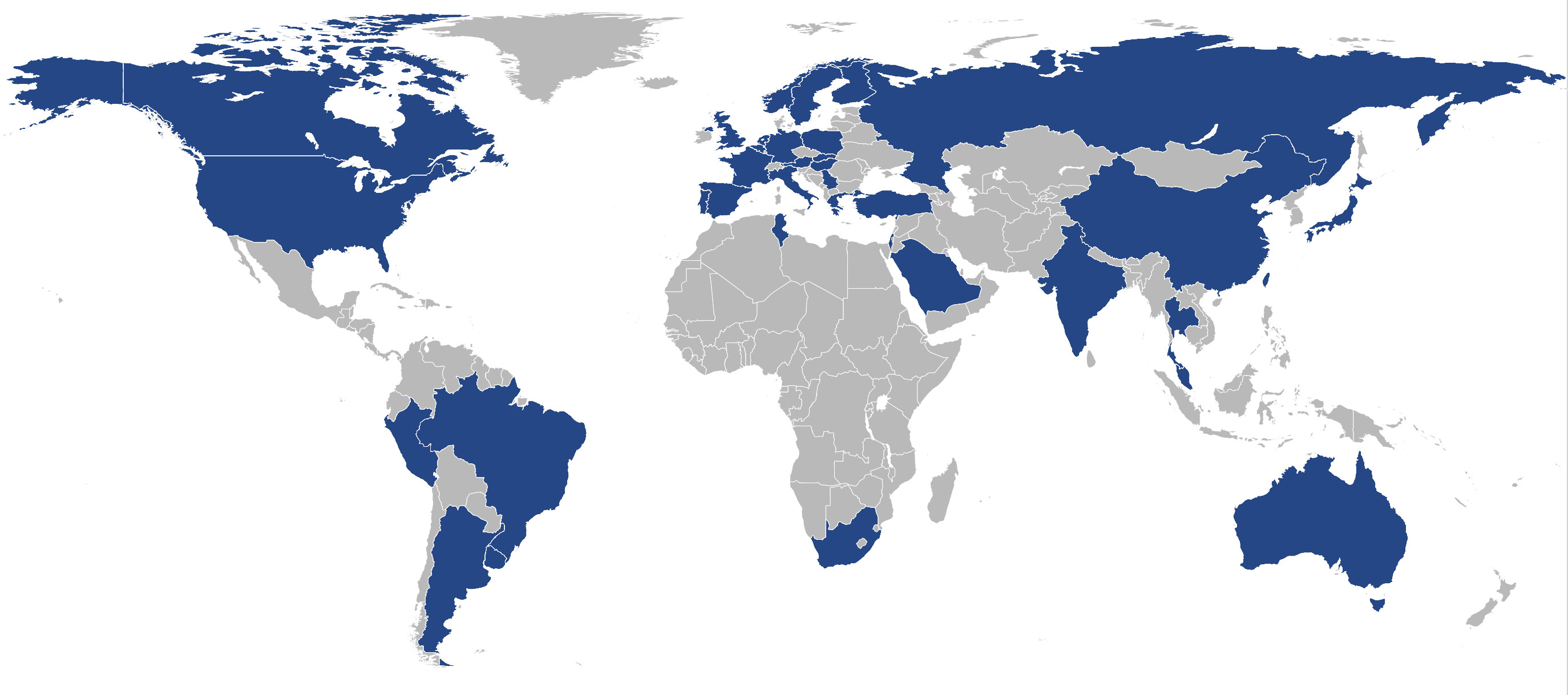 To cite this abstract in AMA style:
EJ. Vollstedt, JO. Aasly, B. Al Mubarak, R. Alcalay, V. Alvarez, I. Amorin, G. Annesi, D. Arkadir, M. Barkhuizen, D. Berg, V. Bonifati, A. Boon, L. Brighina, K. Brockmann, A. Carmine Belin, J. Carr, J. Clarimon, M. Cornejo-Olivas, JC. Corvol, D. Crosiers, J. Damasio, P. Das, P. Carvalho Aguiar, A. de Rosa, J. Dorszewska, S. Ertan, R. Ferese, J. Ferreira, E. Gatto, N. Giladi, H. Hanagasi, N. Hattori, F. Hentati, S. Illarioshkin, J. Jankovic, P. Klivenyi, V. Kostic, D. Koziorowski, A. Lang, SY. Lim, CH. Lin, K. Lohmann, M. Martikainen, G. Mellick, M. Merello, P. Mir, M. Pimentel, T. Pulkes, A. Puschmann, E. Sammler, M. Skaalum Petersen, M. Skorvanek, M. Spitz, L. Stefanis, O. Suchowersky, V. Tumas, EM. Valente, B. de Warrenburg, C. Williams-Gray, R. Wu, B. Zhang, A. Zimprich, C. Klein. The MJFF Global Genetic Parkinson's Disease Research Resource [abstract].
Mov Disord.
2021; 36 (suppl 1). https://www.mdsabstracts.org/abstract/the-mjff-global-genetic-parkinsons-disease-research-resource/. Accessed December 7, 2023.
« Back to MDS Virtual Congress 2021
MDS Abstracts - https://www.mdsabstracts.org/abstract/the-mjff-global-genetic-parkinsons-disease-research-resource/