Objective: To present a case of right-sided hemichorea-hemiballismus that occurred following treatment of intracranial tuberculomas and tuberculous meningitis
Background: A 56-year-old lady presented in the neurology clinic with right upper and lower limbs abnormal movement in form of brief, irregular, non-repetitive contractions of hand and foot with jerky, proximal flinging movements suggestive hemichorea-hemiballismus, for the last 7 months. These movements sometimes also persist while she is asleep. These abnormal movements started following treatment of tuberculous meningitis and intracranial tuberculomas 8 months back. At that time, she presented with fever, headache followed by right-sided mild weakness. Brain imaging and cerebrospinal fluid analysis were suggestive of tuberculous meningitis with multiple intracranial tuberculomas in the cortex and left the ganglio-thalamic region (Figure 1). The patient was started on anti-tubercular treatment with intravenous steroids, following which her symptoms improved in 15 to 20 days. As her right upper and lower limbs weakness started improving, she started slowly developing the above-mentioned abnormal movements. There was no history of any hyperglycemic/hypoglycemic episode or any other metabolic derangements. She was not on any psychiatric medications. No significant family history was there.
Method: On examination, right-sided hemichorea-hemiballismus was present without any other significant finding. Her routine blood investigations were normal. At present, the MRI brain was showing a small left thalamic-subthalamic hyperintense signal suggestive of an old gliotic lesion (Figure 2)
Results: Therefore, this patient developed right hemichorea-hemiballismus, possibly due to a left thalamic-subthalamic lesion. Initially, due to edema, there was hemiparesis, but as ATT and steroids acted, due to structural lesion, ganglio-thalamo-cortical or subthalamic pathways got involved causing 'disinhibition' of globus pallidus, leading to choreo-ballistic movements
Conclusion: Choreo-ballistic movements due to structural lesions are known, and mostly, subthalamic-thalamo-cortical lesions are implicated. This case was unique as, here abnormal movements started the following treatment, possibly when lesion got more demarcated affecting the specific pathways for hemichorea-hemiballismus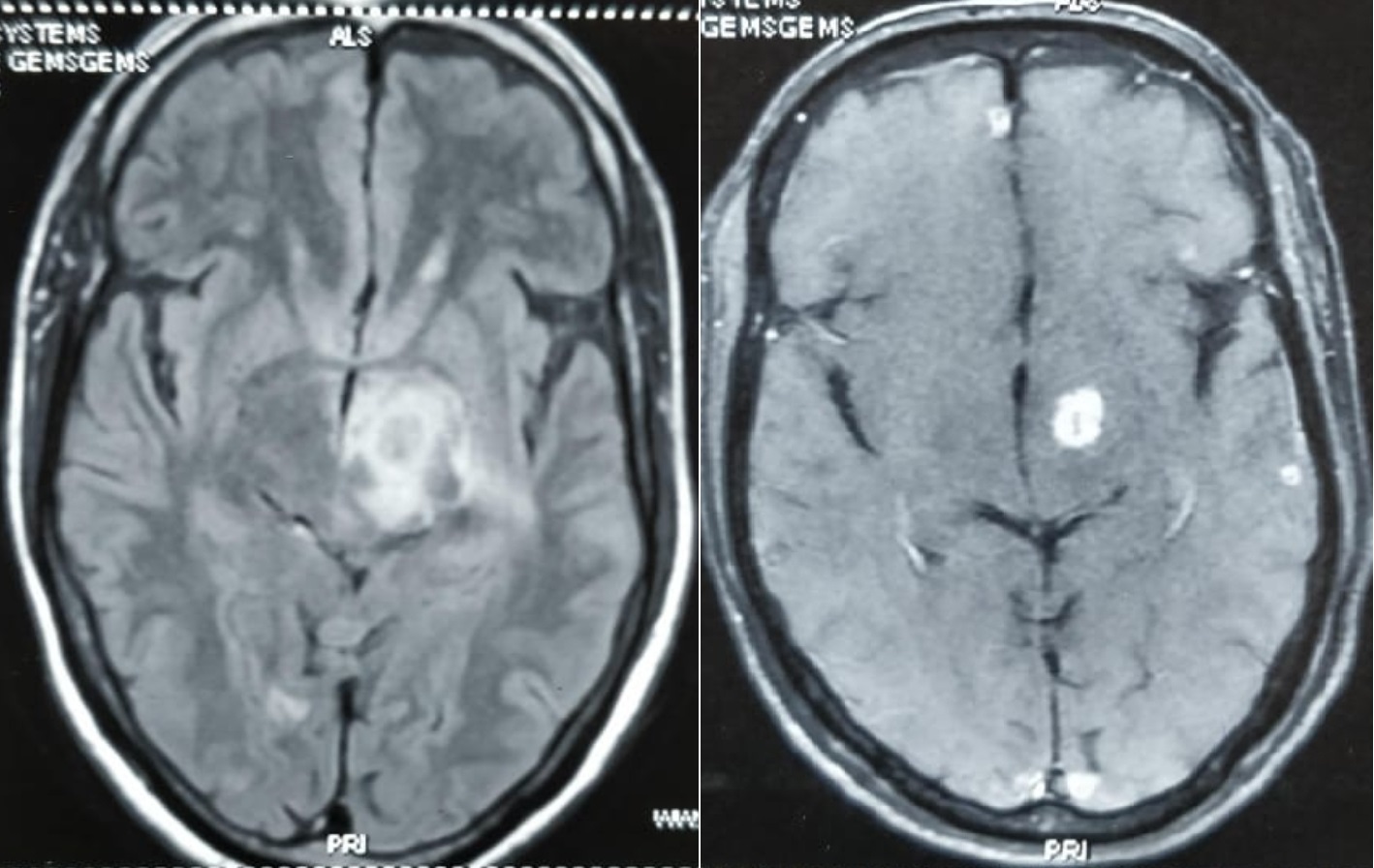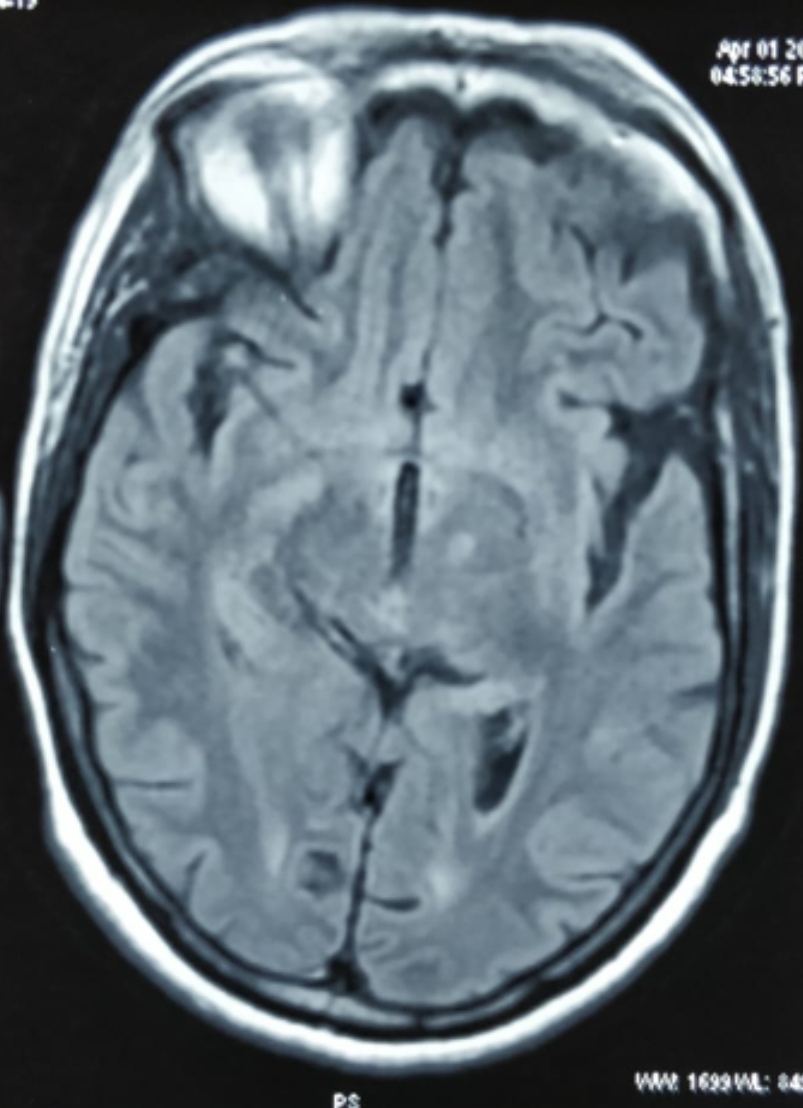 To cite this abstract in AMA style:
A. Singh, N. Bansal, S. Shivangi, R. Gupta, J. Singhvi, J. Kaur. Hemichorea-hemiballismus following treatment of Intracranial tuberculomas and tuberculous meningitis [abstract].
Mov Disord.
2022; 37 (suppl 2). https://www.mdsabstracts.org/abstract/hemichorea-hemiballismus-following-treatment-of-intracranial-tuberculomas-and-tuberculous-meningitis/. Accessed September 28, 2023.
« Back to 2022 International Congress
MDS Abstracts - https://www.mdsabstracts.org/abstract/hemichorea-hemiballismus-following-treatment-of-intracranial-tuberculomas-and-tuberculous-meningitis/