Objective: The purpose of this research is to quantify the amount of tremorogenic activity shared between muscles of the upper limb in patients with Essential Tremor (ET). Additionally, we investigated whether shared activity is due to shared projections from supraspinal centers or due to afferent feedback loops.
Background: Peripheral suppression techniques are an attractive alternative to ET patients who may be dissatisfied with front-line treatment options (medication and neurosurgery). However, knowing which muscles or joints to target requires a knowledge of which muscles or joints are most responsible for tremor. Tremorogenic muscle activations in different muscles are not independent of each other, and it is currently unknown if the shared content is mostly from supraspinal sources or if afferent feedback spreads the activity to multiple muscles.
Method: 24 ET subjects were recruited for this study. They performed both postural and kinetic tasks using seven targets in a workspace representative of activities of daily living. Muscle activity was recorded in the 15 major superficial muscles of the upper limb while the subjects performed these tasks. After processing the signals, we calculated correlation as a function of frequency (coherence) to focus on shared content in the tremor band (4-12 Hz). The difference in phase between the muscle pairs at the tremor frequency was also calculated.
Results: Our findings show a strong pattern that can be characterized by the functional relationship between muscle pairs. Synergistic muscle pairs, particularly those that are spatially close to each other, had the highest coherence and were consistently in phase; antagonistic muscle pairs had intermediate coherence values and demonstrated a binary pattern of either in phase or antiphase with each other; and muscle pairs with less defined functional relationships had the least coherence and inconsistent phase differences [figure1] [figure2].
Conclusion: The patterns we observed in both coherence and phase suggest that tremorogenic activity from supraspinal sources is projected to many of the muscles of the upper limb.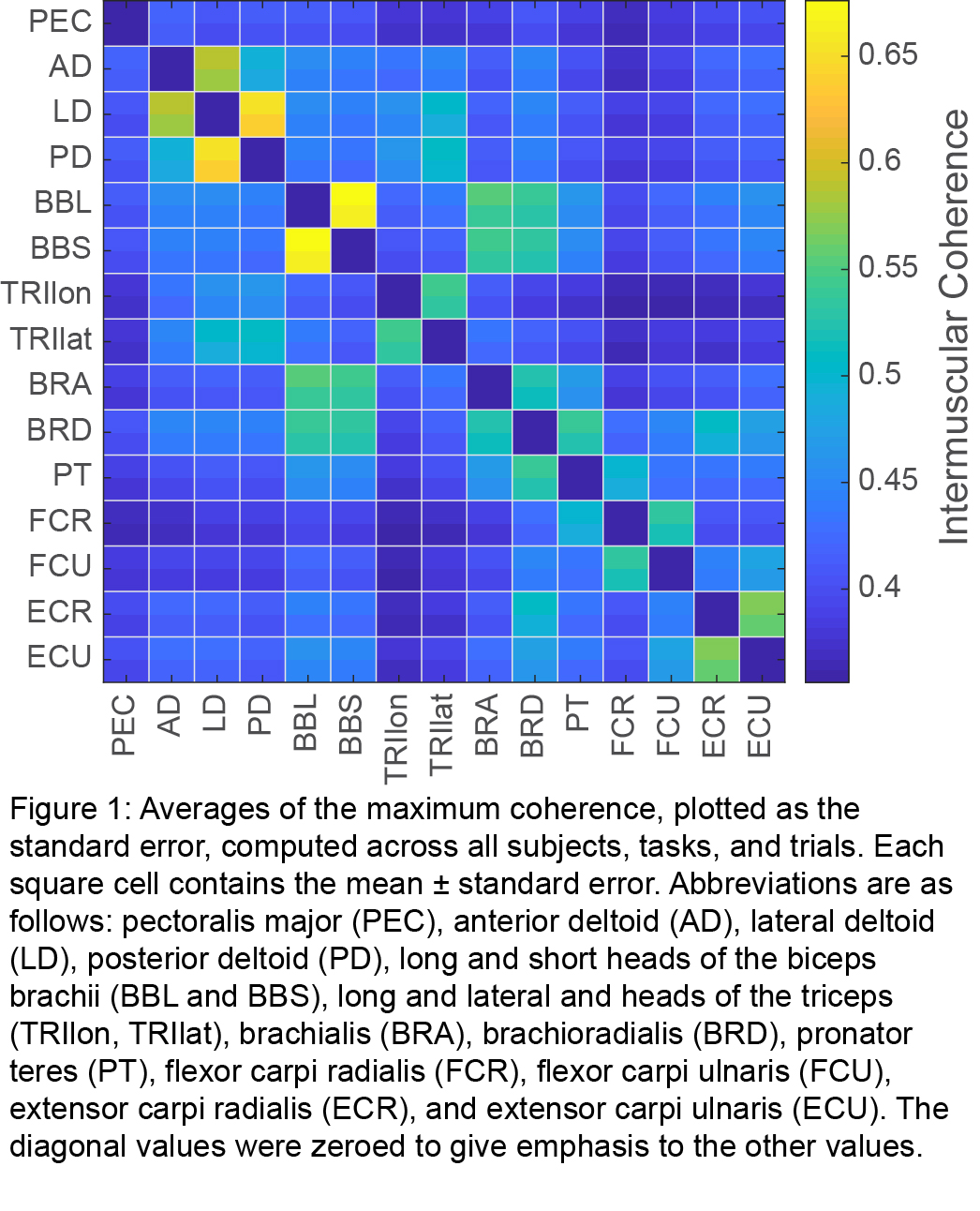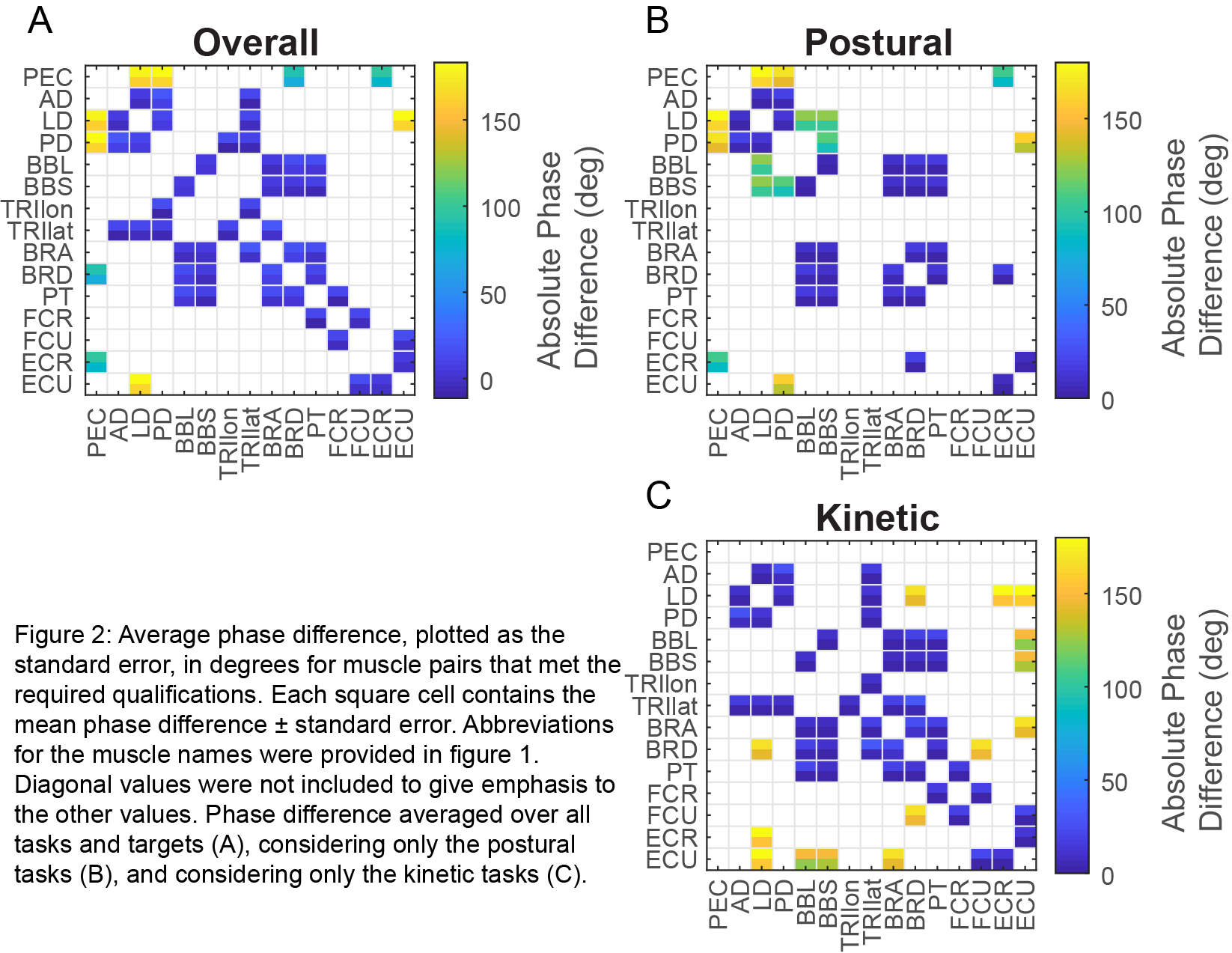 To cite this abstract in AMA style:
D. Free, I. Syndergaard, A. Pigg, S. Muceli, J. Thompson-Westra, K. Mente, C. Maurer, D. Haubenberger, M. Hallett, D. Farina, S. Charles. INTERMUSCULAR COHERENCE WITHIN THE UPPER LIMB IN PERSONS WITH ESSENTIAL TREMOR [abstract].
Mov Disord.
2021; 36 (suppl 1). https://www.mdsabstracts.org/abstract/intermuscular-coherence-within-the-upper-limb-in-persons-with-essential-tremor/. Accessed December 1, 2023.
« Back to MDS Virtual Congress 2021
MDS Abstracts - https://www.mdsabstracts.org/abstract/intermuscular-coherence-within-the-upper-limb-in-persons-with-essential-tremor/