Objective: Report and describe the clinic, neurophysiology and therapeutic response of two cases of neuromyotonia after a surgical wound, and review the literature on the matter.
Background: Neuromyotonia, is a rare syndrome characterized by a type of involuntary and continuous activity of the muscle fiber. Its neurophysiological expression in the electromyogram is characteristic (myotonic bursts). In exceptional cases, it has been described after surgeries, as permanent creeping movements of the muscle around the surgical scar.
Method: The clinical characteristics of the two cases were recorded by means of video and questioning, and electromyography of the affected muscles was performed. The therapeutic response to the application of botulinum toxin was evaluated.
Results: In the first case (Figure 1), it is a 70-year-old man who consulted 50 years ago due to intense muscle pain in the back and neck. He had suffered a superficial gunshot wound to the back, which required minor surgery. In 2013, when an electromyography was performed that showed myokymias in triplets and multiplets, in paravertebral muscles (figure 3). The second case is a 61-year-old female patient, (figure 2), who underwent extensive spinal surgery for scoliosis one year before the consultation, placing a fixation frame. Weeks later she began with pain and burning in the back, with permanent undulatory muscle movements. Electromyography showed continuous muscle activity in forms of myokymia. In both cases, the patients received several drugs with poor results. The application of botulinum neurotoxin (200 in the first case in trapezius and rhomboids; 300 in the second throughout the entire paravertebral musculature) caused almost complete remission of pain and movements for long periods (6 to 8 months). There are few reports in the literature on the development of neuromyotonia after surgery at a loco-regional level centered on the surgical scar. We have found two cases described after breast surgery ("convulsing breast"), one after neck surgery, and there are cases of the development of the same phenomenon in a patient (carrier of Isaacs syndrome) underwent surgery on the stomach.
Conclusion: These rare cases of painful postoperative myokymia, constitute an exceptional cause of neuromyotonia. The predisposing factors of the patient or of the surgical procedure itself, which favor this type of complication, are unknown.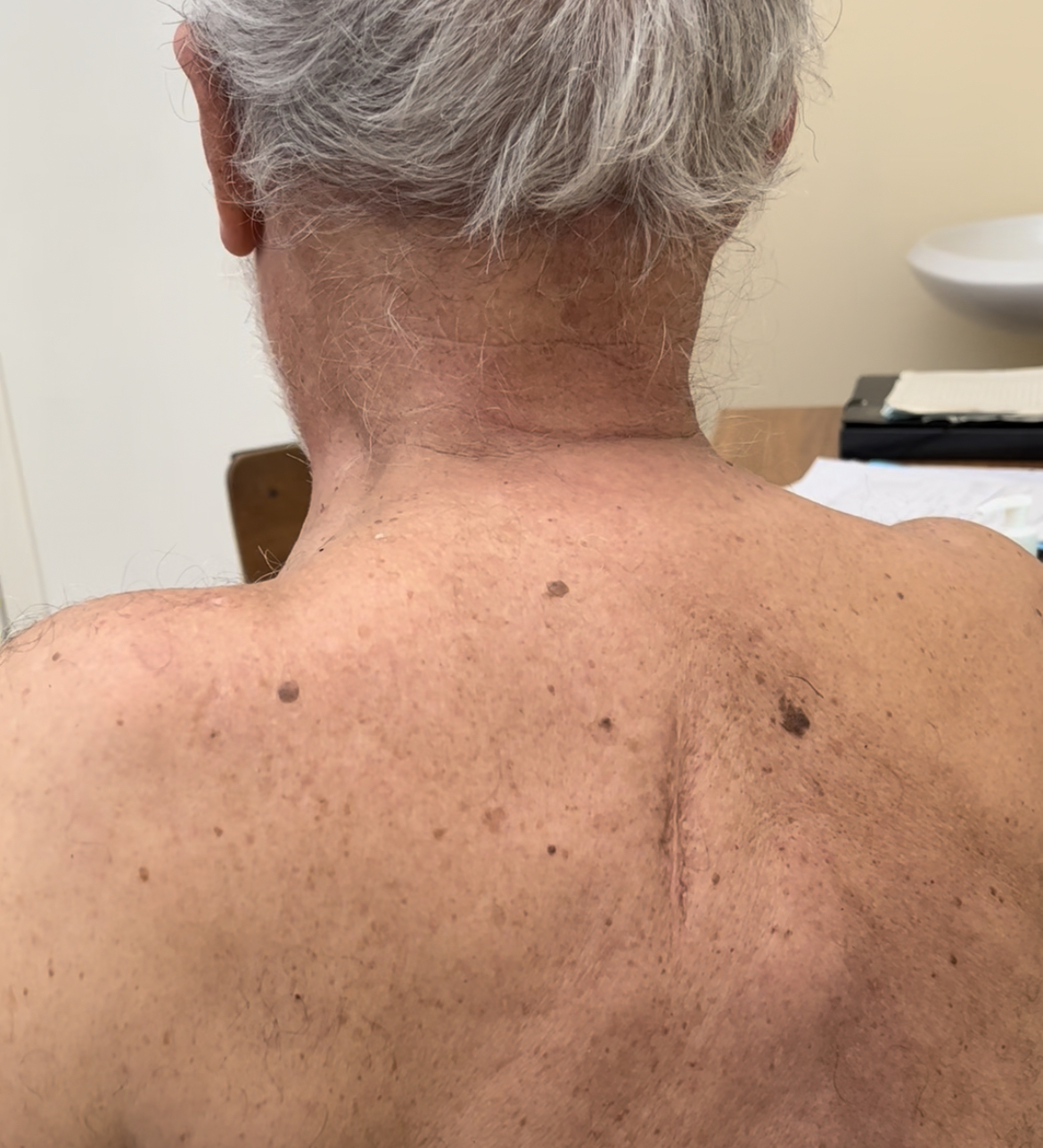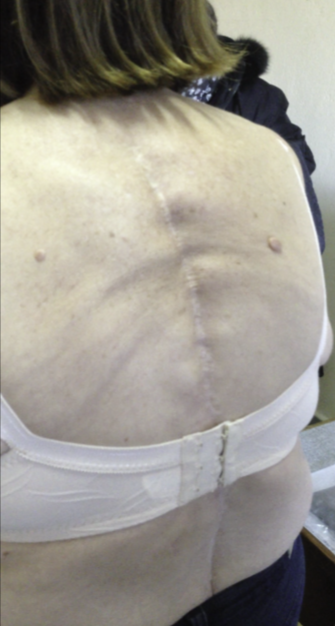 References: Samuel M, Manford M, Shecan G, Lees AJ. A neuromyotonic
process in a transposed latiasimus dorsi muscle stemming from radiotherapy and peripheral surgery. Mov Disord 1996;11:449- 451.
Okutani H, Okano Y, Hirose M. Painful myokymia after surgery in a patient with Isaacs' syndrome: a case report. JA Clin Rep. 2020 Feb 15;6(1):14. doi: 10.1186/s40981-020-00321-y. PMID: 32062811; PMCID: PMC7024069.
Schwartz MS, Wren DR, Filshie J. Neuromyotonia in a muscle flap producing a convulsing breast: successful treatment with botulinum toxin. Mov Disord. 1998 Jan;13(1):188-90. doi: 10.1002/mds.870130141. PMID: 9452354.
To cite this abstract in AMA style:
I. Amorín, J. Hackembruch, M. Nocera. Neuromyotonia in surgical scars: two case reports and review of literature. [abstract].
Mov Disord.
2023; 38 (suppl 1). https://www.mdsabstracts.org/abstract/neuromyotonia-in-surgical-scars-two-case-reports-and-review-of-literature/. Accessed September 27, 2023.
« Back to 2023 International Congress
MDS Abstracts - https://www.mdsabstracts.org/abstract/neuromyotonia-in-surgical-scars-two-case-reports-and-review-of-literature/