Objective: Objective:
Sporadic Creutzfeldt-Jakob Disease (sCJD) will be challenging to differentiate from other diseases, like NMDA autoimmune encephalitis (AE). The classic rapidly progressive dementia phenotype that cannot present in the early stages of the disease could mislead clinical reasoning.
Currently, fashion trends in autoimmune brain diseases and the urgency of these diagnoses because they are reversible causes and treatment lead to mistakes in the approach and not considered other important poor prognosis diseases. We describe the case of a very old male with an unusual phenotype of sCJD.
Background: A 79-year-old right-handed man was seen in the ER due to a one-week of dizziness, instability gait, falls, enactment behavioural disorder and nocturnal shakings.
After two weeks, he develops short-memory impairment, apathy, poor attention and less concentration. Following this, he complains of nocturnal visual hallucinations and selective mutism. The patient's right-hand developed continue-distal jerks treated as non-convulsive status epilepticus with benzodiazepines.
Method:
Methods:
During the neurological assessment, the patient presented inattention, fixed gaze and no interaction with the environment. Mutism, cereus flexibility and negativism were classified within the catatonia state. Bush and Francis's scale was 28 pts. Other findings were distal jerks in the extremities and a possible parkinsonian rigidity. We decided to follow the approach to AI.
Results: Results:
EEG recording shows epileptic left frontotemporal acute waves and generalized delta rhythm. LP shows glucose 77 mg/dl, proteins 48.7 mg/dl, 0 cells and negative infectious panel. The patient's Glasgow worsened to 6 and was managed with mechanical ventilation in ICU as refractory SE. Methylprednisolone IV boluses and PLEX were started. However, an MRI brain scan showed frontal and occipital cortical and putaminal bilateral enhancement . Serum and CSF NMDA antibodies were negatives. FDG-PET scan showed left asymmetrical metabolism that ruled out AI. The second LP showed high levels of 14 – 3 – 3 protein (>80,000). An sCJD was made.
Conclusion: sCJD is a challenging diagnosis for neurologists. We need to focus on the variants (seven described in the literature) and not only overtake early diagnosis with the fashion trend diagnosis as AI.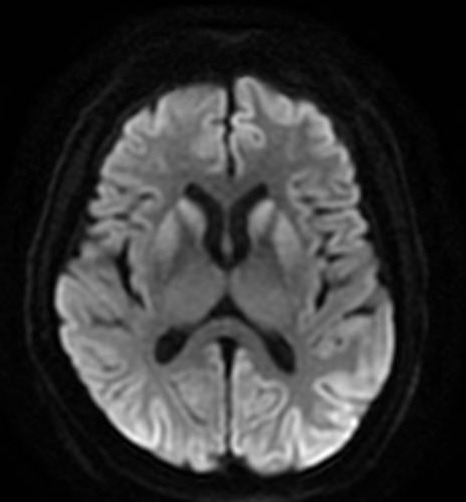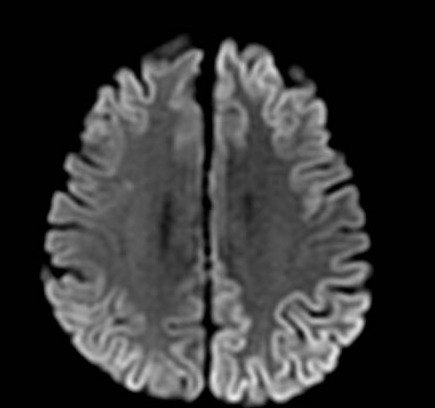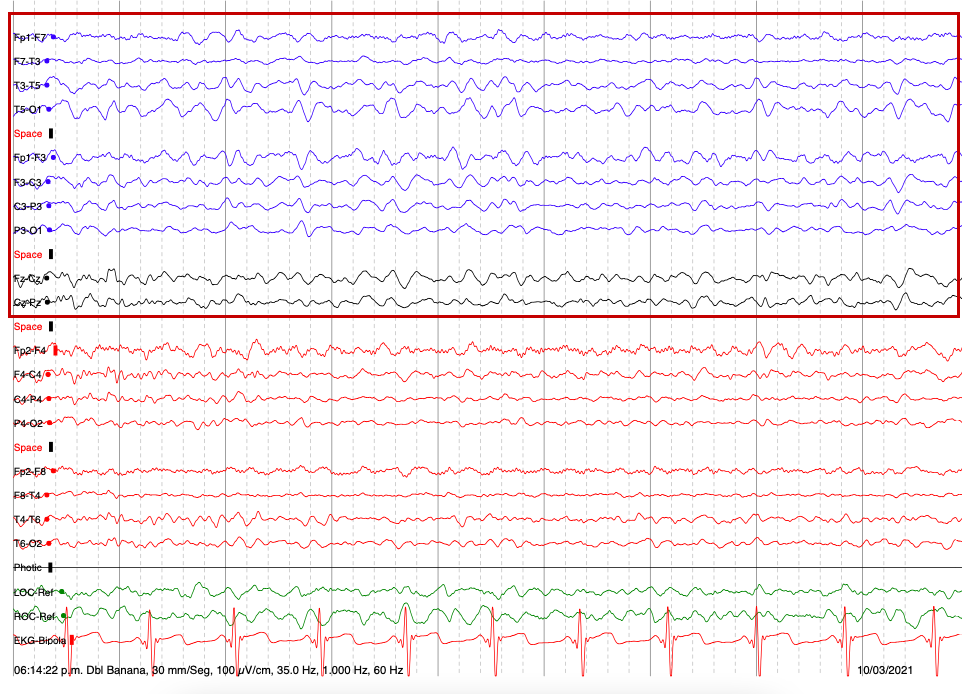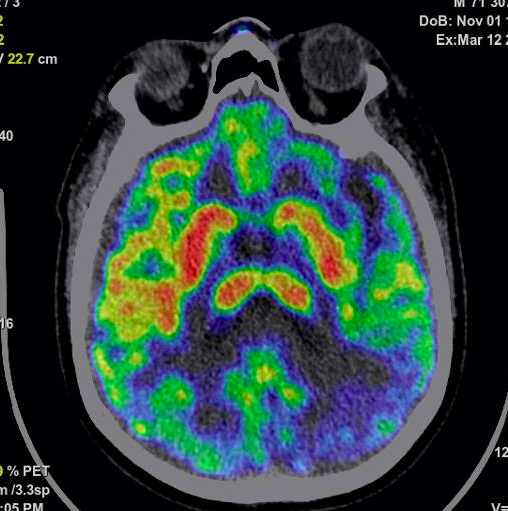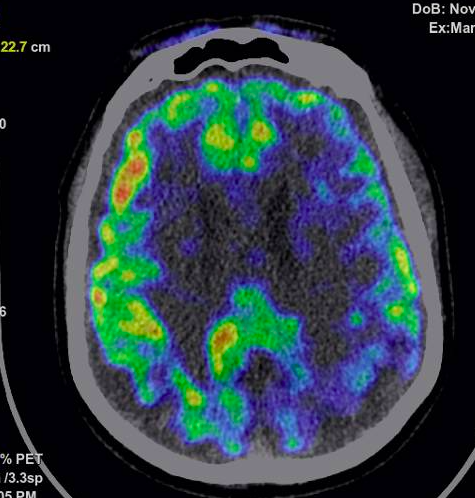 References: 1. Mead S, Rudge P. CJD mimics and chameleons. Pract Neurol. 2017 Apr;17(2):113-121.
2. Zerr I, Hermann P. Diagnostic challenges in rapidly progressive dementia. Expert Rev Neurother. 2018 Oct;18(10):761-772.
3. Muayqil T, Gronseth G, Camicioli R. Evidence-based guideline: diagnostic accuracy of CSF 14-3-3 protein in sporadic Creutzfeldt-Jakob disease: report of the guideline development subcommittee of the American Academy of Neurology. Neurology. 2012 Oct 2;79(14):1499-506
To cite this abstract in AMA style:
DAN. Rebolledo Garcia, ART. Cadena Fernandez, ANA. Michel Chavez, JUA. Calderon Martinez, HOR. Senties Madrid, GRI. Romero Sanchez. Rapidly progressive dementia – catatonia – myoclonus in 80 years old patient: An unusual case [abstract].
Mov Disord.
2023; 38 (suppl 1). https://www.mdsabstracts.org/abstract/rapidly-progressive-dementia-catatonia-myoclonus-in-80-years-old-patient-an-unusual-case/. Accessed September 21, 2023.
« Back to 2023 International Congress
MDS Abstracts - https://www.mdsabstracts.org/abstract/rapidly-progressive-dementia-catatonia-myoclonus-in-80-years-old-patient-an-unusual-case/