Objective: We present a 21 year old woman with DYT-27 dystonia who received bilateral pallidal deep brain stimulation.
Background: Dystonia is a neurological disorder characterized by abnormal muscular contractions, resulting in prolonged twisting, posturing, or repetitive movements. Recently described dystonia-27 (DYT-27) is caused by recessive mutations in COL6A3. Bilateral deep brain stimulation in the globus pallidus internus (GPi) is a well-tolerated, reversible procedure, shown to be an effective treatment in reducing disability and improving QoL in patients with DYT-1.
Method: The patient is an athletic 21-year-old who developed postural tremor and stiffness with marked, painful dystonia of the right lower extremity (foot inversion), neck, and jaw. Foot dystonia interfered significantly with gait, and the patient began using a wheelchair. After discussing the risks and benefits of the procedure, the patient consented to proceed with bilateral DBS in the GPi with segmented leads. Lead implantation of the left GPi was performed first, followed 2 weeks later by the right GPi. A rechargeable pulse generator was implanted in the left anterior chest. The stereotactic procedure was performed with neurophysiological confirmation of the target, intraoperative imaging using O-arm2, and electrode tip positioning was confirmed on post-operative CT imaging fused to preoperative MRI sequences demonstrating excellent overlap of electrode with pallidum (graph 1 & 2).
Results: The patient recovered from lead implantation without complications. Eight weeks after right sided DBS lead implantation, the patient has noticed marked improvement in bilateral upper extremity tremors. She reports a subjective improvement of 99% in the left hand, and 70% improvement in the right. She has noticed a modest improvement in right foot dystonia, approximately 45%. She is now only occasionally using her cane to ambulate at home.
Conclusion: To our knowledge, there have been no cases of DYT-27 treated with DBS described in the literature. This young patient with DYT-27 had remarkable benefit from bilateral GPi DBS. Given this patient's marked improvement, we conclude that bilateral DBS in the GPi is an effective treatment in management of dystonia-27.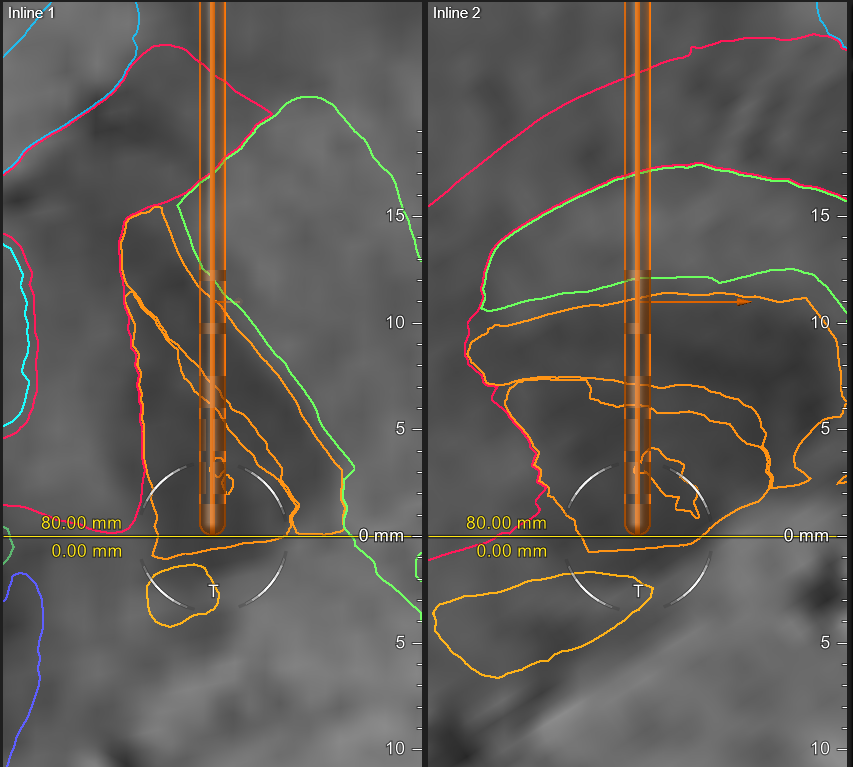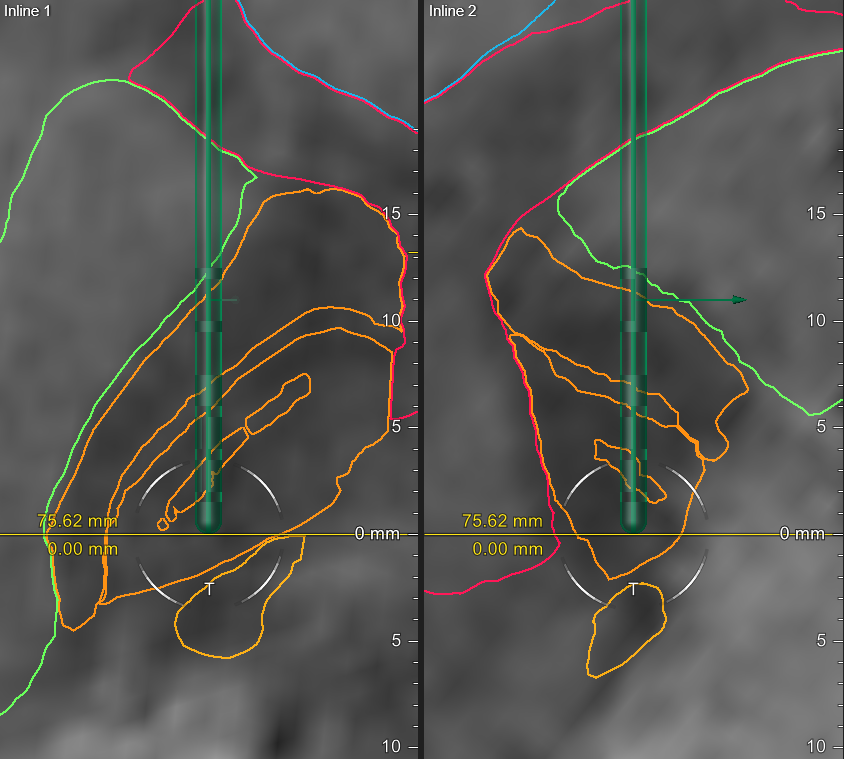 To cite this abstract in AMA style:
M. Nguyen, S. Khandhar, M. Anderson, P. Pezeshkian, M. Sedrak, R. Ceponiene. Successful bilateral pallidal stimulation in a young adult with DYT-27: A case report [abstract].
Mov Disord.
2021; 36 (suppl 1). https://www.mdsabstracts.org/abstract/successful-bilateral-pallidal-stimulation-in-a-young-adult-with-dyt-27-a-case-report/. Accessed December 2, 2023.
« Back to MDS Virtual Congress 2021
MDS Abstracts - https://www.mdsabstracts.org/abstract/successful-bilateral-pallidal-stimulation-in-a-young-adult-with-dyt-27-a-case-report/