Objective: Multiple system atrophy (MSA) is a rapidly progressive synucleinopathy involving autonomic dysfunction and impaired mobility. MSA has been further sub-classified into two phenotypes: parkinsonian (MSA-P) and cerebellar (MSA-C).1–3 MSA-P often clinically presents similar to Parkinson's disease (PD). Despite clear recommendations for management of PD with high intensity physical exercise, further studies are required to define optimal dosage and mode of training in MSA.4
Background: A 76 year old female presented to physical therapy (PT) with a history of MSA-P, L4-5 spinal fusion (2015), L5-S1 spinal decompression (2018), left knee replacement (2018), and hypertension. She maintained ability to ambulate with a standard rolling walker (RW) but used a manual wheelchair as primary means of mobility. Due to the severity of her functional impairment she had recently been evaluated for a power wheelchair.
Method: The patient completed a total of 19 PT visits from November 2019 – January 2020 at a frequency of two visits per week. All visits were under the direction of a consistent PT provider. Sessions incorporated neural priming via forced exercise of manually-assisted recumbent stepper trials and repeated high-intensity intervals of bodyweight supported treadmill training (BWSTT). BWSTT was administered for maximal duration within patient's tolerance to fatigue.
Results: The patient significantly improved her walking capacity and gait speed per standardized outcome measures. She reported minor improvement in patient-specific activities. No adverse events occurred during this PT plan of care. Patient's confidence and physical abilities improved such that she performed four bouts of low-intensity treadmill training at home with the supervision of her husband. Plan of care was interrupted due to financial burden of insurance copay.
Conclusion: The benefit of PT to patients with atypical parkinsonism is poorly understood at this time. The profound response to both forced exercise priming and high intensity BWSTT in this patient's limited plan of care highlights the need for more rigorous controlled trials to determine optimal dosage. Additionally, we must further examine the current climate of insurance coverage in patients with atypical parkinsonism as they may require longer plans of care to achieve clinically significant and meaningful improvements in measures of mobility and quality of life.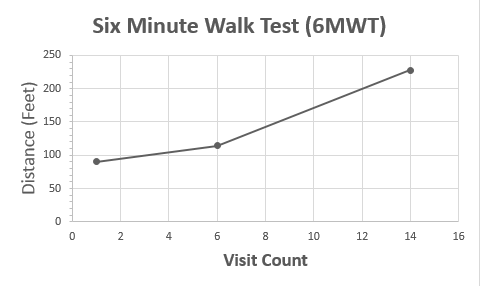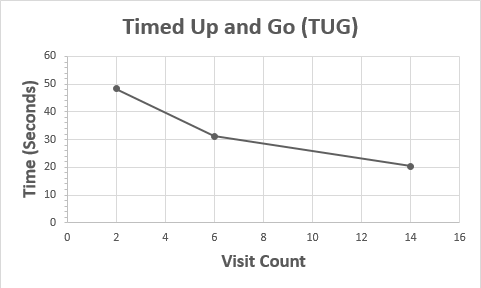 References: 1. Low PA, Reich SG, Jankovic J, et al. HHS Public Access Prospective Cohort Study. 2016;14(7):710-719. doi:10.1016/S1474-4422(15)00058-7.Natural 2. Palma JA, Norcliffe-Kaufmann L, Kaufmann H. Diagnosis of multiple system atrophy. Auton Neurosci Basic Clin. 2018;211:15-25. doi:10.1016/j.autneu.2017.10.007 3. Fanciulli A, Wenning GK. Multiple-system atrophy. N Engl J Med. 2015;372(3):249-263. doi:10.1056/NEJMra1311488 4. Raccagni C, Goebel G, Gaßner H, et al. Physiotherapy improves motor function in patients with the Parkinson variant of multiple system atrophy: A prospective trial. Park Relat Disord. 2019;67(July):60-65. doi:10.1016/j.parkreldis.2019.09.026
To cite this abstract in AMA style:
R. Hand, C. Testa. Body Weight-Supported Treadmill Training Improves Walking Function in Multiple System Atrophy: A Case Report [abstract].
Mov Disord.
2020; 35 (suppl 1). https://www.mdsabstracts.org/abstract/body-weight-supported-treadmill-training-improves-walking-function-in-multiple-system-atrophy-a-case-report/. Accessed December 5, 2023.
« Back to MDS Virtual Congress 2020
MDS Abstracts - https://www.mdsabstracts.org/abstract/body-weight-supported-treadmill-training-improves-walking-function-in-multiple-system-atrophy-a-case-report/