Objective: The major thrust is analyzing the large amounts data computationally generated and synthesizing it into useful systems-wide models of biological processes.
Background:
It is a wise practice to acquire brain. So, MER with STN-DBS scientists mutually pooled the data and inferred that it has developed and expanded in its scope and has been applied to diseases to modulate neuronal circuitry. It was estimated that globally >250,000 DBS devices have been implanted for subjects with advanced idiopathic Parkinson`s disease(PD) anguishing and experiencing with neurological and also neuro psychiatric-disorders. This study demonstrates existing and evolving the groundbreaking DBS technologies as well as the logistical ethical issues confronting the field. The significancy of frontiers in DBS is research collaboration. The study examines Maslow's theories and a path to transcendence for patients for DBS expert.
Method:
Clinical predictors of DBS impact on Parkinson`s. Individualization of treatment for p/t`s with idiopathic disease is among the main objectives of PD/movement disorders in neuroscience. The response to therapy is diverse or varied and substantially depends on our capability to envisage and foresee the reaction of a specific diseased subject (the patient) to unique interventions.
Results:
Designed for DBS we presume that the reaction of a patient to L-dopa greatly predicts the response to induced stimuli. However, as we substantiate and verify this in our conglomerate-group (number of patients 'n'='334' subjects;R:0.58;R2:0.35;p<2.2e−16 highest significancy) the response of the individual patient can vary considerably (Figure 1). There are two ways to address the adaptability or inconsistency: Using the application of innovative statistical machine learning technique(s). Simplified and widespread linear models by applying clinical and/or diagnostic and medical data be able to be employed. Subsequently correct cross validation(CCV), estimate progresses to a highest limit mean – R2 of 0.358. Once outcomes are dichotomized-contradicted or separated (for instance, "UPDRS" scale stage III score progress ~≥33.5%) plus superior modeling and AI-ML was utilized, the greatest discriminators estimated area under the curve(AUC) of0.66.
Conclusion:
We expect more-trials for implementation, for e.g., the protection and confidentiality of patient plus acquiring sensitive features as of distant detection, identifying remotely and classifying.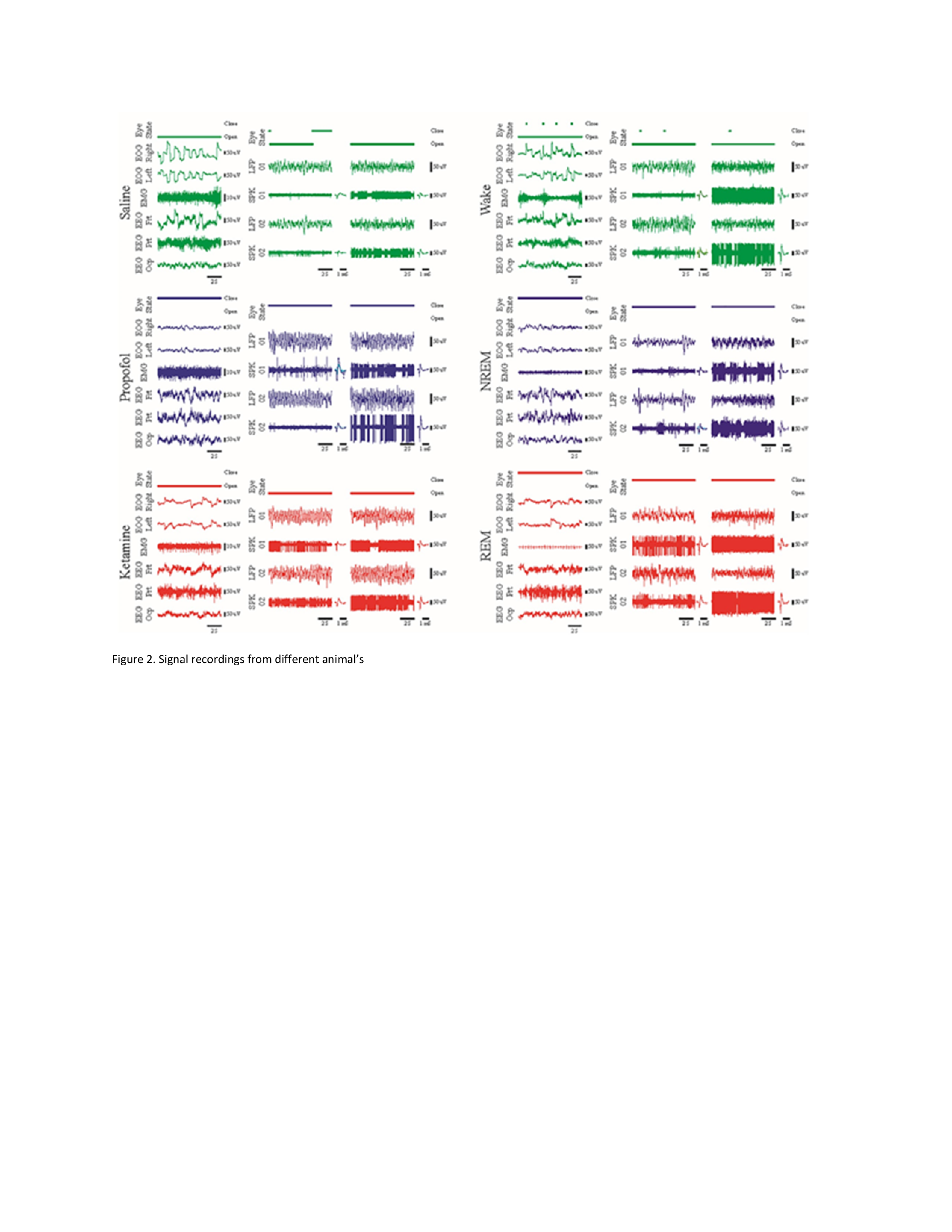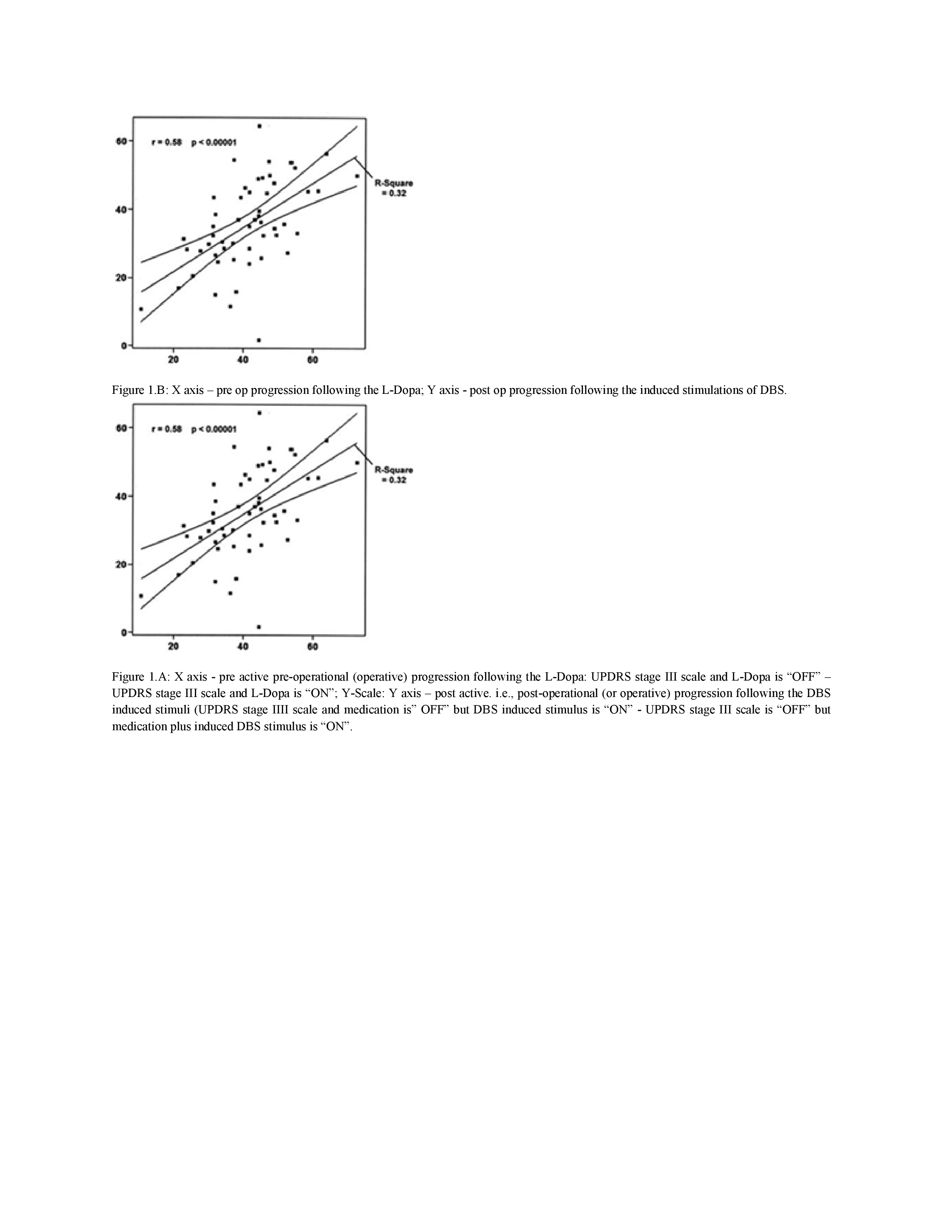 References: K.W.Joshua, et.al., Proceedings of the Ninth Annual Deep Brain Stimulation Think Tank:
Advances in Cutting Edge Technologies, Artificial Intelligence, Neuromodulation, Neuroethics, Pain, Interventional Psychiatry, Epilepsy, and Traumatic Brain Injury, Vol.16, Pp: 1-21, 2022
To cite this abstract in AMA style:
V. Rama Raju. Deep brain stimulation and fusion technologies: a synthesis study [abstract].
Mov Disord.
2023; 38 (suppl 1). https://www.mdsabstracts.org/abstract/deep-brain-stimulation-and-fusion-technologies-a-synthesis-study/. Accessed September 25, 2023.
« Back to 2023 International Congress
MDS Abstracts - https://www.mdsabstracts.org/abstract/deep-brain-stimulation-and-fusion-technologies-a-synthesis-study/