Session Information
Session Time: 1:45pm-3:15pm
Location: Hall 3FG
Objective: The aim of this study is show our experience in use intraoperative electromyography during stereotactic pallidotomy for Parkinson's disease and dystonia, to help care to avoid capsular injury while maximizing improvement of rigidity, bradykinesia, dystonic movements and tremor.
Background: Microelectrode techniques are used in many centers to localizing the stereotactic target to implant DBS, thalamotogmy and pallidotomy, but DBS implant and radiofrequency lesions may be performed with macroelectrodes stimulation alone. Patient cooperation with physiologic testing during surgery may become limited with dyskinetic movements and motor responses may be difficult to differentiate from spontaneous movements. While general anesthesia is necessary in patients with dystonia, ENM may be even more useful.
Methods: seventy two consecutive stereotactic procedures were performed in sixty one patients between January 2004 and december 2016 . All patients had a clinical diagnosis of Parkinson's disease or dystonia for at least 5 years prior to surgery. The stimulation electrode was introduced via MRI- CT guided stereotaxis with stimulation at 5 and 100 Hz thresholds for detection of EMG responses were usually seen at 3mA. Electromyography (EMG) responses were consistently seen prior to visual observation of muscle activity. Timing of EMG response relative to stimulus aided in differentiating stimulus-related movement from spontaneous tremor. Resting spontaneous EMG activity was seen to decrease as rigidity was improved by stimulation. EMG activity related to tremor was recorded and tremor decrease by stimulation was documented by EMG recording.
Results: Sixty seven patients showed immediate postoperative neurologic improvement. One patient develop a motor deficit during surgery due to a catastrophic hemorrhage and die. Four patients developed a postoperative transient minimal contralateral facial paresis or hemiparesis due to hemorrhage at the lesion site, Treated with conservative management, the hematoma and the hemiparesis resolve six weeks after surgery. After 5 years on average( 2 to 10 years), Statistically significant improvements were seen in the UPDRS scores for activities of daily living, motor examination in the off- on states. Significant improvements were observed in dyskinesia and rigidity. Improvements in gait and posture in the off state were not statistically significant.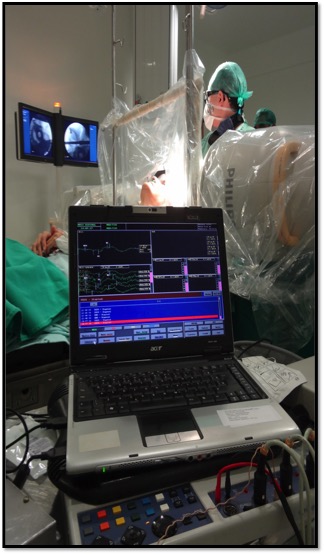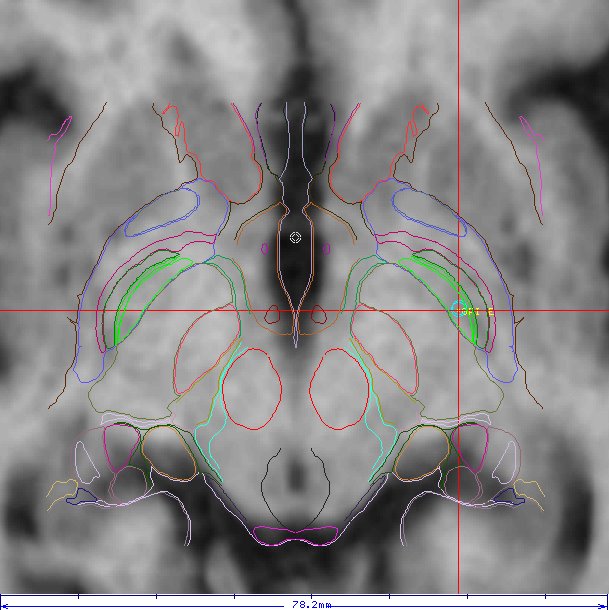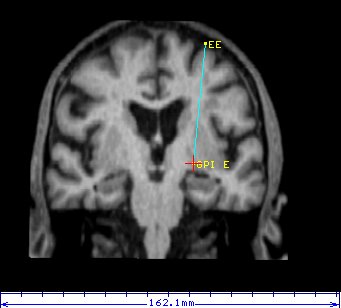 Conclusions: EMG recordings during stereotactic DBS have been helpful in this group of patients and have elevated the level of confidence in the safety of the site of electrode implantation, without increase in operative complications or significative surgical time.
References: Functional lesional neurosurgery for tremor-a protocol for a systematic review and meta-analysis. Schreglmann SR, Krauss JK, Chang JW, Bhatia KP, Kägi G. BMJ Open. 2017 May 9;7(5). Seventy years of pallidotomy for movement disorders. Cif L, Hariz M, Mov disord 2017 Jul;32(7):972-982. A metaanalysis comparing the results of pallidotomy performed using microelectrode recording or macroelectrode stimulation. Palur RS, Berk C, Schulzer M, Honey CR. J Neurosurg. 2002 Jun; 96(6):1058-62. Electromyography during stereotactic pallidotomy for Parkinson's disease. Einer WJ, Calancie B, Bowen B. Stereotact Funct Neurosurg. 2000;74(1):21-9. Stereotactic pallidotomy performed without using microelectrode guidance in patients with Parkinson's disease: surgical technique and 2-year results. Eskandar EN, Shinobu LA, Penney JB Jr, Cosgrove GR, Counihan TJ. J Neurosurg. 2000 Mar; 92(3):375-83.
To cite this abstract in AMA style:
P. Brainer, A. Campos, A. Brainer, J. Brainer, P. Brainer, P. Coutinho, C. Lima, S. Laurentino, R. Bandin, M. Andrade. Intraoperative Electromyography can optimize pallidotomy for Parkinson's disease and dystonias [abstract].
Mov Disord.
2018; 33 (suppl 2). https://www.mdsabstracts.org/abstract/intraoperative-electromyography-can-optimize-pallidotomy-for-parkinsons-disease-and-dystonias/. Accessed December 5, 2023.
« Back to 2018 International Congress
MDS Abstracts - https://www.mdsabstracts.org/abstract/intraoperative-electromyography-can-optimize-pallidotomy-for-parkinsons-disease-and-dystonias/