Objective: To review motor deficits protocols and create a set of behavioural protocols that critically address the parkinsonian triad's quantification in Parkinson's disease models.
Background: Over the years, there has been an increase in research on parkinsonism in basic and translational neuroscience. Parkinson's disease is a progressive neurodegenerative disorder vehemently associated with motor function deficits and other unique features collectively called the parkinsonian triad, which slightly differs from other movement disorder. Parkinsonian triad combines three major motor phenotypes of Parkinson's disease including; bradykinesia, rigidity, and resting tremors.
Method: Literature search on Medline and PubMed were conducted to access articles on the motor function test in a rodent model of Parkinsonism. Search terms include parkinsonism, parkinsonian triad, bradykinesia, rigidity, resting tremors, stepping test, parallel bar test, pole test, and cylinder test.
Results: This review shows that bradykinesia, characterized by difficulty in movement initiation, could be assessed using a stepping test by measuring stepping length and time taken to initiate movement on a wooden ramp. It can also be assessed using a parallel bar test by measuring the time taken to make 90̊ turn. This turning hesitation is one of the critical features of akinesia. Rigidity is associated with an increase in muscle tone; it is assessed by using a pole test to measure the time taken for the rodent to slide down a smooth pole. Resting tremors is an involuntary, oscillatory movement of the distal part of the upper limb when not performing an action. It could be graded using a cylinder test when the rodent suspends its forelimb on the air in an attempt to climb the wall of the cylinder.
Conclusion: The examinations and quantifications of the parkinsonian triad are required to diagnose Parkinsonism in rodent models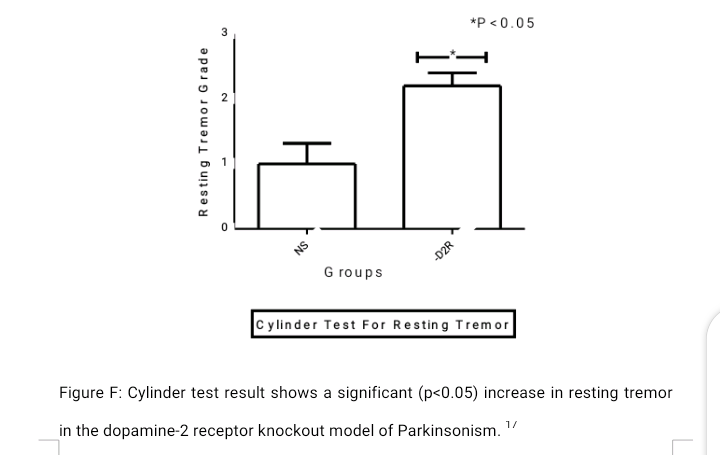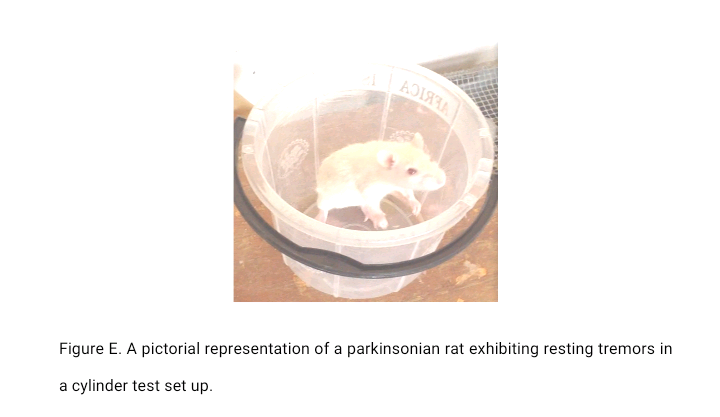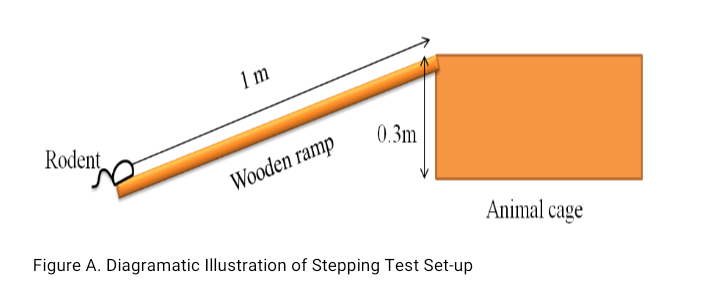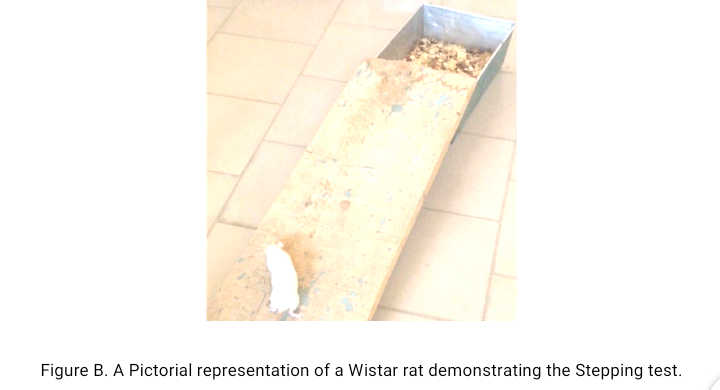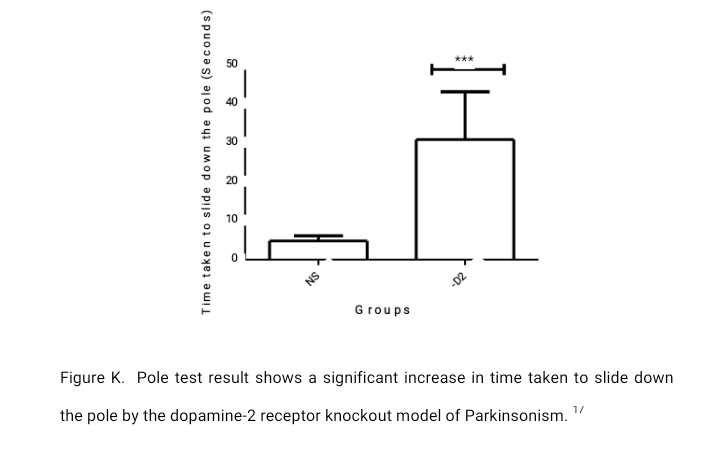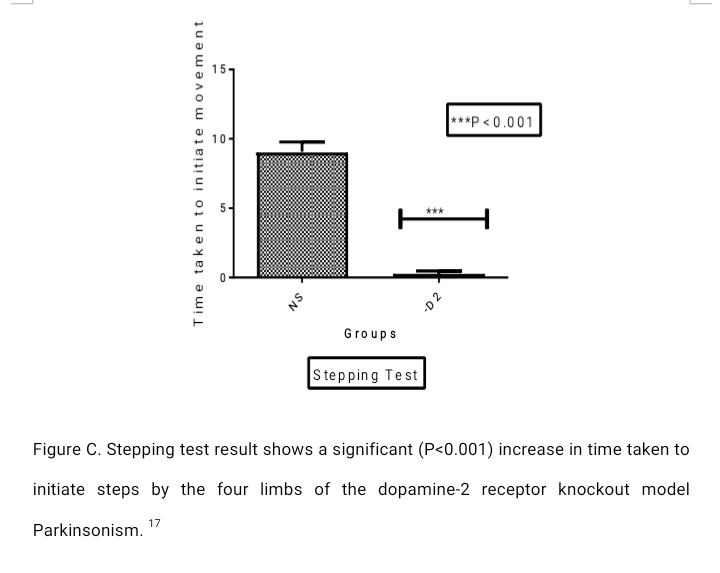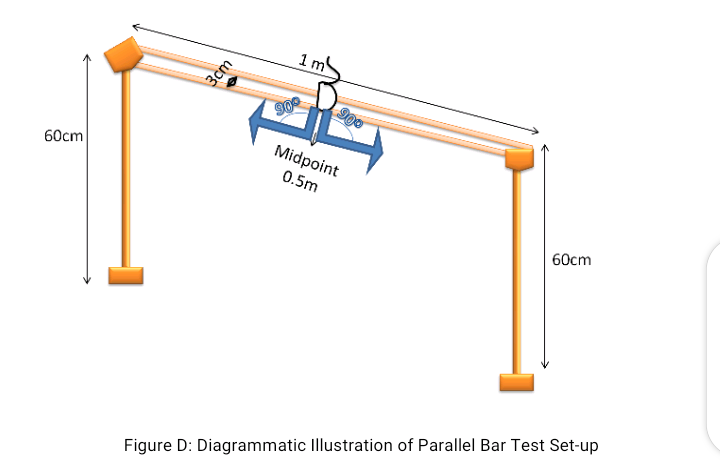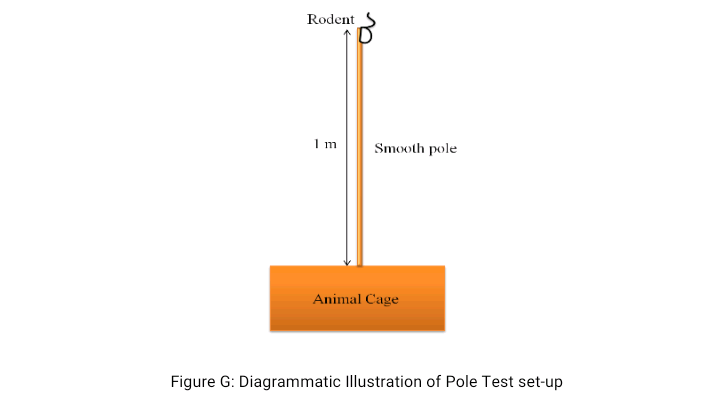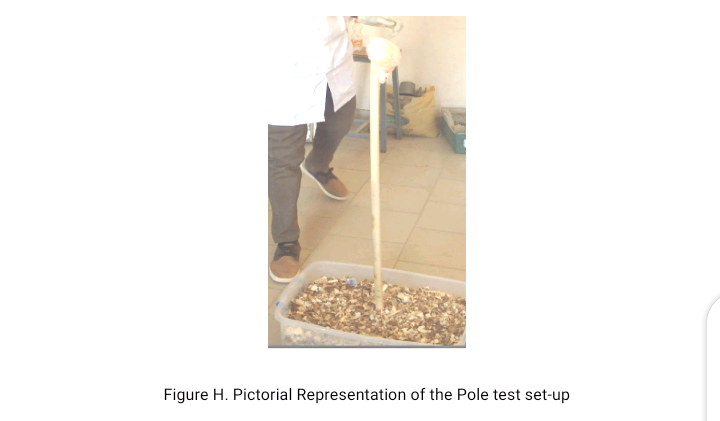 To cite this abstract in AMA style:
M. Sirajo, K. Murtala, J. Oyem, O. Ishola, O. Lukman. Motor Function Test Protocol for Parkinsonian Triad in Rodent Model of Parkinson's Disease [abstract].
Mov Disord.
2021; 36 (suppl 1). https://www.mdsabstracts.org/abstract/motor-function-test-protocol-for-parkinsonian-triad-in-rodent-model-of-parkinsons-disease/. Accessed November 29, 2023.
« Back to MDS Virtual Congress 2021
MDS Abstracts - https://www.mdsabstracts.org/abstract/motor-function-test-protocol-for-parkinsonian-triad-in-rodent-model-of-parkinsons-disease/